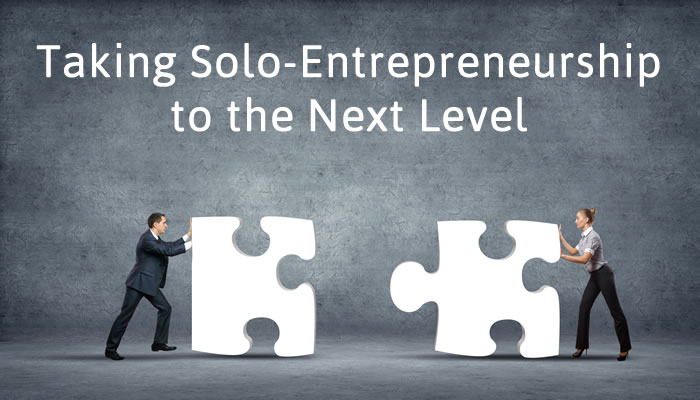 5 Members Every Growing Business Needs on Their Team
Many businesses begin as a solo-entrepreneurship. With one person who has a vision, passion and skill that compels them embark on a journey so they can make a difference in the world and build a successful business along the way.
But the truth of the matter is, no one can build a successful, thriving business singlehandedly.
No one can build a successful, thriving business singlehandedly
Click To Tweet
One person can't possibly possess all of the skills needed to carry out day-to-day business and marketing operations. Not well anyway.
As solo-entrepreneurs build their business, it's a natural progression to surround themselves with a support team in order to avoid becoming stagnant and making costly mistakes.
After all, they simply don't know what they don't know when it comes to charting new territory in the business world.
When I began building my team years ago, I started by hiring people who offset my weaknesses.
Being a generalist in the web development/online marketing field made that a bit tricky because there was a lot that I could do myself. But as technology evolved and I got busier, it became clear in order to expand my business, I needed to bring in qualified resources so I could provide more value to my clients.
We all have strengths and weaknesses and if we want our business to be successful, it's important to have others on our team who are more capable at certain tasks than we are.
The challenge is to be honest enough to be able to admit where our skills fall short and where we could use help in offsetting them.
Be honest enough to admit where your skills fall short & where you need help in your business
Click To Tweet
I had a conversation with a visionary client the other day after he realized his business was in a state of disarray due to him trying to manage it all himself (or hiring the wrong people for the wrong reasons to help him). He was asking who he needed on his team so he could better focus on what he was good at. So below is a resulting list of what I shared with him.
Here's 5 essential team members and resources every solo business person needs when they are ready to grow to the next level:
Financial Person

Someone to take care of the bookkeeping, tax filings, payroll etc. This person doesn't need to be on the payroll, just have someone available that you can outsource this work to so they can free up your valuable time and let them do what they do best.

Legal Representative

It's always good to have access to legal advice, especially when it comes to creating contracts and even for debt collection.

Administrative Assistant

This type of person can end up being a hugely valuable resource on your team that will free up a ton of your time so you can focus on your business instead of all of the little details.

Here's a brief list of what this type of assistant can help you with:

Calendar management. Have your assistant set up your appointments for you (or use an automated service like Acuity.)
Team or project management where they are responsible for ensuring delegated tasks are done accurately and on time.
Customer service liaison where they take care of all client questions and concerns.
Email management where they can manage your inbox for you and delegate to appropriate team members instead of you being the middleman.
Affiliate management. If your business includes selling online programs where affiliates and other partnerships are involved, an affiliate manager can keep everything organized and running smoothly.

Depending on your type of  business, you can probably think of many other areas that an assistant could help you with including doing personal errands if they are local.

Social Media Manager

Let's face it, social media is a big time drainer. But in today's marketing world, it's a necessity for every business to have a social media presence.

Even though you do not want to delegate all social media activities to others, a social media manager can help by creating and scheduling daily posts, being a customer service representative, posting news and updates, sharing blog articles, uploading YouTube videos and much more.

Qualified social media managers can also take on the marketing tasks of creating and fulfilling promotional campaigns including Facebook ads.

Website & Marketing Team

Notice I didn't say a "website guy or gal" as in a single person. There are many different components that make up a website and it's rare one single person can be really good at them all.

So having a website team as a resource will ensure all of the areas that are needed to create, manage and promote an effective website are in place such as:
Every business is different and these roles are the essentials for new entrepreneurs but can easily be added to depending on the industry you are in and the type of business you want to create.
It also doesn't hurt to have a business mentor or coach to help guide you through all the different areas that you might not be thinking of too.
So if you are a solo-entrepreneur and are getting overwhelmed or too busy at trying to learn and do everything yourself, perhaps it's time to consider the benefits of having someone on your team who can support further growth and sustainability for your business.
If you're overwhelmed or too busy, consider the benefits of a team to help grow your business
Click To Tweet
The first step is determining your weaknesses and finding suitable people to offset those.
The second step is to take action. And if you're wanting a web and marketing team who will be your trustworthy champion every step of the way, consider eVision Media as that valuable resource you've been needing.
I'd love to hear from you: have you started to surround yourself with a team yet?
To your success,
Susan Friesen
P.S. If you found this article helpful, please share it with your Twitter followers:
Here's How to Take a Solo-Entrepreneurship to the Next Level
Click To Tweet
About the Author, Susan Friesen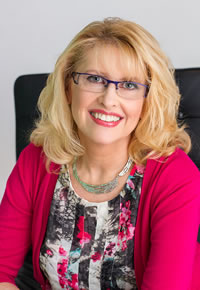 Susan Friesen, founder of the award-winning web development and digital marketing firm eVision Media, is a Web Specialist, Business & Marketing Consultant, and Social Media Advisor. She works with entrepreneurs who struggle with having the lack of knowledge, skill and support needed to create their online business presence.
As a result of working with Susan and her team, clients feel confident and relieved knowing their online marketing is in trustworthy and caring hands so they can focus on building their business with peace of mind at having a perfect support system in place to guide them every step of the way.
Visit www.ultimatewebsiteguide.ca and download your FREE "Ultimate Guide to Improving Your Website's Profitability - 10 Critical Questions You Must Ask to Get Maximum Results".