Graphic & Brand Design
Logos, Business Cards, Promotional Pieces and more!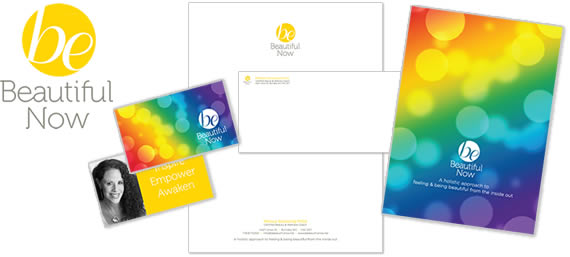 Having a professionally designed logo and a solid business branding foundation is paramount to the proper marketing of any business. An effectively designed logo will enhance not only your website, but also any promotional and marketing efforts you put into place such as business cards, brochures, signs, letterhead etc.
A logo is a symbolic illustration of your entire business image, which is then communicated to your prospective clients in a graphic or symbolic way. Your logo and business branding materials will uniquely distinguish you from your competitors, giving you a competitive advantage above others that lack these critical components of business.
Kind Words from a Client:

I hired eVision Media because I had no idea where to begin with branding and creating marketing tools. Susan's team worked on my print and electronic marketing tools and they look fantastic!
Before I hired them, I was at a loss about what I wanted my brand to look like. I had some ideas about what I liked and the image I wanted to portray, but I didn't know how to make that happen.
The results I got from hiring them are amazing! My brand is exactly what I had in mind – it is sophisticated and professional. They took my rough ideas and created something cohesive and beautiful out of them. Thanks so much!
Cheri
www.ChezCheri.ca
eVision Media offers three high quality branding packages to meet your marketing and promotional needs:
The VIP Gold Package
Logo Design (Gold)
Double Sided Business Card
Flyer, Double Sided Promo Card or Rack Card  
Letterhead
Envelope
Note Pad, Bookmark, CD label or Comparable Promo Piece
This package is for the new entrepreneur just starting out and wants to burst onto the business scene in a professional way without wasting any time, effort or money in the process. This is also for the existing business owner who has come to recognize their existing brand just doesn't work anymore (or never did) and it's time to start over and do it right this time.
In this package, we will have several in-person and phone conference meetings, along with our designer, where we will get crystal clarity on who your target market is, what your brand positioning should be for optimal results, and how to capitalize on your unique selling position when it comes time to launch your product or service.
We will walk you through several stages of the brand-definition process where you will be presented with mood boards, design layouts and have lots of opportunities for discussion and feedback.
The end result will be a complete, professional marketing package that will position you and your business in the marketplace as a credible expert in your industry. You will be equipped with several marketing tools that will bring brand consistency throughout all of your promotional efforts.
The Professional Silver Package
Logo Design (Silver)
Double Sided Business Card
Flyer, Double Sided Promo Card or Rack Card
Letterhead
Envelope  
This package is for you if you have a basic idea of who you target market is and how you want your brand to be perceived by your ideal client. You could use Susan's expertise in helping get clarity on exactly what your ideal clients looks like and how you can best serve them. Susan can also help you get clear on your unique selling position and your brand personality. This package also gives you all the promotional tools you need to get your business off to a great, professional start when you're ready to begin your marketing efforts.
The Starter Bronze Package
Logo Design (Bronze)
Double Sided Business Card
Flyer, Double Sided Promo Card or Rack Card  
This package is for the entrepreneur or business owner who has already done a lot of research already on their target market and how their brand is to be perceived by their ideal client. There is minimal need for our guidance on the research, definition and analysis aspect of branding specifics. You just need to relate your findings towards the market questionnaire we will do with you so we can then create the perfect brand design for your business. This package also gives you the basic tools you need to position yourself as a business professional in your industry when you are ready to begin your marketing efforts.
» Inquire about the perfect package option for you here
Kind Words from Clients:
Kind Words from a Client: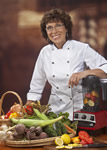 I love the way the Universe brings us what we want/need. I had been searching for a logo designer and met Susan as I was handing out my business card, lamenting that I needed a logo. Thank you, Universe!
Working with Susan and her team has been a delight. They understood what I was all about and what I wanted for my business, and then took my ideas and essence and transformed them into a logo that clearly represents me and my business. I was amazed at the quick turnaround time. Sometimes it seemed like Susan and her team never sleep. I also appreciate how much I learned about design and business along the way. It has been such a pleasure working with Susan, that I have decided to have eVision Media redesign my website. I look forward to our growing business relationship.
Marilyn Chiarello
www.atasteoflight.com
Kind Words from a Client:

I am absolutely thrilled with my new "Love of Earth" logo! You and your team went above and beyond to make sure I was a very happy customer! The process of translating my desired elements into a symbol that holds my "vision of purpose" was handled in a collaborative manner with patience and understanding filtered through your supreme business acumen. Now, when I look at my logo, I not only see my vision, I see yours as well. I truly look forward to all my future business projects with eVision Media!
Tanya Nodich, ND, CBS, CNHP
www.loveofearth.com