Are You Struggling With eMarketing
Information Overload?
Overwhelmed at How to Implement
the "Expert" Advice Out There?
Frustrated by the Many Differing Opinions and
Zero-Value "Solutions" Offered on
How to Market Your Business Effectively?
I hear you! I'm fed up too!
A Note from Susan Friesen,
Founder & President of eVision Media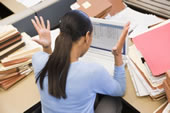 Over the years of working in this industry, I all-too-often encounter entrepreneurs and business owners that are confused, stressed and overwhelmed at all the marketing messages they are bombarded with every day.
So many well-intentioned (and not so well-intentioned) people and "so-called-experts" telling them to "do this" and "do that" but never telling them how to do it! Or worse yet, giving advice that just doesn't fit with their own business goals.
Are you feeling that way too?
Are you struggling with information overwhelm and are confused at all the differing opinions you hear wherever you go? Is stuff like blogging boggling your mind? Is eMarketing, eNewsletters, social media, and all the other "eStuff" totally confusing to you?
Wouldn't you love to have someone come to your rescue?
Someone who can show you how to market your business on-line and explain things in a way so you can understand and don't feel so lost and confused?
Someone to give you step-by-step guidance on critical marketing strategies like writing eNewsletters and blog posts or using social media and article marketing to drive more traffic to your site?
How about someone to teach you how to launch a new product or service or how to sell your stuff on-line?
It's time to go on an info-diet and gain some peace of mind.
After working with hundreds of entrepreneurs and small business owners, no matter what stage they are in their business, I continually hear their frustrations at finding the World Wide Web to be confusing and overwhelming.
They are thrown in so many directions with all the expert opinions coming at them from various avenues.
The more they listen to social media, attend free teleseminars and workshops and even ask their handy repair man who always has some "expert" advice to share, the more their mind is spinning from information overload with no tangible action steps to get started in the right direction.
The thing is, the Internet has created a breed of "experts" who often don't have any credentials to back up their supposed claims to fame. Many are simply smooth talkers who are out to do one thing: make money.
Over the years I have seen more and more people get sucked into this vortex and spend thousands of dollars chasing after someone else's promises of riches and most every time, their money did not get them anywhere near the return on their investment they hoped.
I Couldn't Sit Back and Do Nothing Any Longer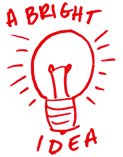 This is why eBusiness mentoring was added to our list of services. It is meant for those that are serious about taking their business to the next level and are willing to turn off the noise around them and listen to solid business advice.
Working with a mentor allows you to take advantage of years of experience so you can save time, money and stress by cutting to the chase and getting solid eBusiness and marketing advice, strategies and insider tips that will help you grow your business to the next level of success you desire.
Being in this business for over a decade, coupled with earning a Bachelor of Business Degree in Computer Information Systems, I have helped hundreds of clients with clear, solid and reasonable ideas and solutions to their business problems. From showing them how to get set up with blogging to offering tried and true methods to effective newsletter writing and many things in between.
It is my goal to help you make sense of the on-line world we live in so you can make better and more profitable business choices without any hype clouding your decision-making process.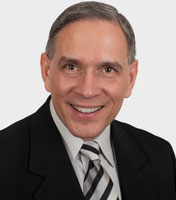 "Given that I'm in the coaching profession myself, I can hold a reasonably critical eye when someone takes on the job of mentoring or coaching me. And here's what's unique…that didn't happen.
Susan started from day one explaining where we were going, how we were going to get there and was very direct and honest if something I was suggesting might deter us. She spent the time to really understand what I wanted and where my audience is and proceeded to help me move there with dedication, professionalism and real skill. Honestly, I've got some real clarity on what's next and I attribute that to Susan being the necessary set of extra eyes that could see things I could not.
The whole team is great…couldn't have done it without them."
Marc W. Schwartz
International Speaker, Author & Edu-Train-Ment Specialist
Marc W. Schwartz
This Is How Successful People Become… Well, Successful!
Here's the thing. If you research all of the most successful people you know, you will find one common theme amongst them – they all have someone in their professional life that has guided, coached and mentored them to success.
The power of having a mentor to help you with challenges and uncertainties you face as a business owner can provide you with the information, facts and strategies you need to get your business to where you want it to be.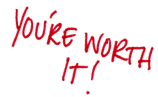 You need someone with experience and professional expertise in the Internet industry to help you sort facts from fiction and understand fully the power of the World Wide Web so your business can capitalize on it. You need to work with a trusted mentor; someone you can bounce ideas off, get guidance from, and find solid answers to get you to the next level in your business.
Whether you are new in business and know little about the "Web" or a seasoned professional, I can tailor our sessions to meet your needs so you can learn exactly what you need to in order to take advantage of the power of the Internet for your business.
I will guide you step-by-step on how to position and market your business effectively and with confidence, ensuring your product or service is getting optimal exposure and the best return on your investment.
"Susan assisted me in moving a very fast-paced and financially successful business into one more aligned with the lifestyle and values that suited me.
Frequent conversations with Susan assisted me in bridging my business from one model to another. She honored my values and intuition while keeping me up to date on workable strategies and helped me recognize the strengths in my business.
She is respectful, dependable and professional while also wielding a keen intuitive sense herself. She and her team are a delight to work with. Thank you Susan!"
Sherry Phillips Swatek
Mentor, Clairvoyant, Multidimensional Integrator, Soul Whisperer and Energy Master
Sherry Phillips Swatek
Here are some sample areas we can focus on:
Website optimization for the most effective web presence
eNewsletters – what to write about, how to format your newsletter for optimal readership, ideal subject lines and how to integrate with social media
Blogging – how often and what to write about. How to integrate with social media etc
Social Media – Twitter, Facebook, YouTube, Pinterest and LinkedIn
Video and audio marketing
Teleseminars, webinars and telesummits – how to create and profit greatly from them
Product launch creation and marketing – all the steps required to make a successful launch
How to produce profitable teleseminars, webinars and telesummits
And much more!

"I can't recommend Susan Friesen and eVision Media highly enough. From mentoring to website development to marketing, Susan and her team helped me to navigate the murky waters around understanding and implementing an Internet presence. At every turn, Susan was there, artful, knowledgeable and quick to complete every task. And an added perk is that she and her team are a delight to work with. I truly enjoy her sense of humor and down to earth presence. You'll not go wrong with this team on your side."
Terrie Burns
Spiritual Catalyst and Clairvoyant Intuitive
Kentfield (Marin County) California
Here are some specific strategies we can work on together:
Brainstorm ways for you to attract your ideal client
Help define who your ideal client really is
Strategize on creating passive streams of income
How to be an affiliate and create joint venture partnerships
Assistance with marketing and promoting your product or service
Brainstorm ideas and strategies to help build your business
Be educated on "how to" do something
Get advice and answers on questions related to eBusiness, eMarketing and Branding
Receive feedback and guidance on your website, blog posts, social media activities etc.
Brainstorm on how to perfect your brand positioning
Working With Me As Your Mentor, You Will:
Receive valuable encouragement and support
Decrease your learning curve to get you moving in the right direction faster
Save time and money by reducing your mistakes from trying to figure everything out yourself
Gain a better understanding on how to effectively use your website to attract qualified leads and pull them into being your ideal client
» Fill in this enquiry form so we can talk about your needs.
This Small Investment is Exactly What You Need to Get to the Next Level of Success
Stop running in circles and blindly searching for answers in all the wrong places.
Let me share my experience and expertise with you so you can actually enjoy being an entrepreneur again!
There are three comprehensive, one-on-one mentoring packages from which to pick: Intensive, Accelerator and Quick Start. Individual mentoring sessions are available upon request.
Each of the packages noted below have been designed and discounted with you in mind:
Intensive | 3 Months
$1497 p/month
Accelerator | Monthly
$490 p/month*


(Best Value)

Quick Start Basics | 4 Weeks
$997
2-45 minute weekly calls covering any topic you need guidance on (24 calls total)
Initial 1-hour call to discuss your needs and goals. 4 subsequent, 30-minute calls (one per week)
1-hour weekly calls covering any topic you need assistance with (4 calls total)
Unlimited email support for questions and mentoring assistance as needed, when needed
Unlimited email support for quick questions and suggested solutions
2 emails a week to answer quick questions and get suggested solutions
1 Business Spotlight in eVision Media newsletter or blog including photo, write-up and link to site
1 Business Spotlight in eVision Media newsletter or blog including photo, write-up and link to site
1 Business Spotlight in eVision Media newsletter or blog including photo, write-up and link to site
ALL PACKAGES INCLUDE:
$30 per month discount on AMPLiFY! Business Academy
Practical Social Media and Digital Marketing Strategies for Entrepreneurs Membership Program
Only $27 p/mo (Reg $57 p/mo)
*Minimum six month commitment required
It is my deepest desire to see you grow and succeed in your business. I look forward to being your collaborator, guide and teacher so that you can be empowered with the support you need to build the business of your dreams! I believe in your success; let's do this together! Call today to book your mentoring package.