Copywriting & Promotions
Is your website copy getting the conversions you want?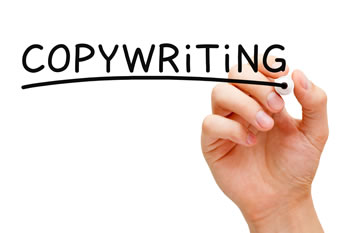 You've heard the phrase, "Copy is King" so there should be no surprise on just how important it is to have well-written copy on your website and in all your marketing materials.
You can have a killer-designed website, but if the text isn't well written, you risk losing your potential client within minutes… if not seconds… of coming to your site.
Understanding the subtle nuances of writing copy is key to ensuring the written word accomplishes what it was meant to do – get more sales, appeal to more new clients and gain page conversions.
After years of studying and honing this craft, our team of copywriters know what it takes to draw in the reader, get them engaged and move them to action. We specialize in writing sales copy for products and services – either long sales letters or short and to-the-point calls to action.
Here are some of the ways we can help you with your copywriting needs:
Website Copy
Webinar / Teleseminar Registration pages
Product and Service Sales Pages
Blog and eZine Articles
eNewsletters
Social Media Posts
Print Marketing Materials
Write Warm Letters
eNewsletters / eZines
Keeping in regular touch with your clients and potential clients is a critical component to having a thriving business. Many people will not make a purchase during the first visit to your site, so it is important to know who it is that came there and keep in touch with them on a regular basis. This can easily be accomplished through eNewsletters. Building a relationship with your ideal market is a key marketing strategy.
We will assist you every step of the way in getting set up and moving forward with your eNewsletter campaign:
Sign you up with an ideal newsletter service provider that specifically meets your needs (there are lots to choose from!)

Add a sign-up form to your website.

Assist you in creating a free giveaway such as a PDF report, audio download or physical CD/DVD.

Design and code a custom newsletter template that matches your overall brand.

Help write the copy for your newsletter article or edit your scheduled mailings and send them out to your list.
Don't miss out on this extremely effective means to having others get to know, like and trust you through your eNewsletters where you will have a chance to showcase your expertise and prove you are the person to go to in meeting their needs.
Webinar / Teleseminar / Telesummit Production & Promotions
You have the vision, but it's quite the undertaking to try and to it all yourself. We have extensive experience in designing, organizing and rolling out successful multi-speaker telesummits as well as Webinars and teleseminars. We can help you put the entire event together from beginning to end by:
Developing a marketing rollout plan

Designing the overall brand to match your strategic vision.

Programming and writing the registration signup page.

Setting up the supporting back-end systems such as gathering registrations, creating auto responders and sending out broadcasts leading up to the event. We have worked extensively using Infusionsoft, 1Shopping Cart, Instant Teleseminar, Webinar Jam, Maestro Conference and GoToWebinar and can easily learn your system of choice as well.

Writing registration copy for your email campaign.

Writing social media promotional copy

Setting up affiliate accounts and creating suggested copy for affiliates to use in their marketing efforts.

Providing complete technical support for the day-of event complete with pre-recording interviews, editing and uploading audio files, and playing back audio files at pre-determined times.

Updating the website throughout the entire process.

Creating bunde packages and systems for upselling of guest products.

Creating tracking links for statistial purposes.

Creating split testing scenarios for optimal effectiveness.

Creative evergreen product purchase system
» Contact us today to discuss your copywriting and promotional needs needs.