Today's eTip is for you if you are thinking about building a new website or redeveloping your existing one. There's one thing you need to do first before anything else.
Watch today's video tip to find out what that one thing is that you need to do before getting started on your new website.
You may not have a website up yet or you might be a brand new entrepreneur, or you've been in business for a while and you haven't gotten around to putting up a website yet, which is understandable I did that. When making a new website make sure you get a
dedicated server
.
I was in business for several months before I finally got around to putting up a website. It was the old Shoe Cobbler's Son Syndrome for me!
Whether you already have a website – maybe it's not working well for you. It's not really providing you with the business leads you really are hoping for and you've come to realize that part of the problem is your website.
Or you're brand new in business and you've been told by so many people, "You have to have a website!" Yes, in today's day and age, you really do have to have a website.
There are some industries where a website isn't needed, nor an absolute necessity, but for the most part every business needs to have a website because it is the new Yellow Pages.
In order for your business to be noticed and found, you have to have a website.
In order for your business to be noticed and found, you have to have a website.
Click To Tweet
Whether you are in transition or brand-new at your business, I implore you to do this one step first.
A lot of people miss this step and that's one of the reasons why their website isn't really working well for them. That reason is to do a situation analysis first.
You really need to be very clear on how you want to be positioned.
What is your brand position?
How do you want people to perceive you as?
What's your area of expertise?
And then even more importantly, understand who it is that is your ideal client. I talk a lot about finding out who your ideal client is, and attracting your ideal client, but what does that really mean?
It means you need to get into the mindset that just because somebody is breathing and alive they are your client and in actual fact that's not very good business. There's a lot of people out there who aren't a good fit for you they will drain your energy.
They might rip you off, might not pay your bill, or other things that annoy you. There's a lot of different people out there who you don't want to attract into your business.
A really good example is if you see on the call display one of your clients and your heart literally sinks or you get filled dread or you say, "I do not want to talk to this person again!"
That person is not your ideal client.
That gives you an idea of who you don't want to attract more of into your business but the people who you do want to attract more of are the people who absolutely love you and you love working with them.
The results you bring to your clients is immense and they are grateful for you and you're grateful for them. They are referring other clients to you.
That's what I mean about attracting more of those people. All that positive energy infused into your business builds more and more and you get more and more of those kinds of people. I know because that's exactly what happens to me.
Once I focus more on the people that I really want to work with, more of those people show up. And that's what I want for you.
Focus on the ideal client you want to work with and more will show up
Click To Tweet
Back to your website, you need to be super clear on who that person is.
Are they male or female? What kind of age group are they in? What are their specific problems that they're facing? What kind of challenges are they facing that you can solve for them?
How can you present yourself in front of them that they can relate to so that you can easily build
the 'know, like and trust' factor with them? It then becomes a no-brainer for them to say 'yes' I either want to purchase from you or your work with you.
Whether you're providing a service or product, you want to position yourself so you are the ideal choice for them. Once you have that clear in your mind, and by the way this is something I do with all of my clients – I want to make sure before I do anything, before we design a logo for client or we before we build their website, I want to know who it is that we want to attract.
That particular group of people are going to feel connected to certain imagery. That means colours, fonts and what photos are you are selecting. How is the copy – the text that is on your website how can that be written so that it relates immediately to them? It pulls them in and gets them engaged with your website?
If you don't do that – if you just put up something that appeals to you only or that you're just throwing something up that's better than nothing, then all of those wonderful people that are coming to your website are not going to see it. They're not going to feel that connection.
They're not going to feel you got them or that you have them figured out and that you're a solution to their problems. They're off to your competitor if that happens.
They're going to go and follow somebody else that they relate to.
So how you are positioned on your website – that immediate first impression – is critically important. It'll make or break the sale.
They have to come to your webpage and they have to immediately know they got the right place and that comes to your brand positioning – understanding who your ideal target market is and what's going to relate to them.
I implore you to work with a professional design marketer to figure that out with you. It's really hard to do that on your own unless you go through a whole process or course on knowing and understanding what your ideal target market is.
This is what I do with my clients every time. I get into their head to figure out who their ideal client is and how can we position that client in front of their ideal target base. It's then a win-win situation.
They will attract more of the wonderful people and far fewer of the ones that give you dread when you see their number on the call display.
Please sign up for our newsletter and download our free website guide. Once every Tuesday morning we send a new article and eTip into your inbox designed for people who want to learn more about how they can position themselves so they can build a successful business.
I'd love to hear what you think – are you in the process of building a new website? Share your response below in the comments section or if you have a question, I'd be happy to answer.
To your success,
Susan Friesen
P.S. Are you needing guidance on how to define your niche market and how to position yourself in your industry? Having a mentor to help you through this process can save you time and costly mistakes.
CLICK HERE
About the Author, Susan Friesen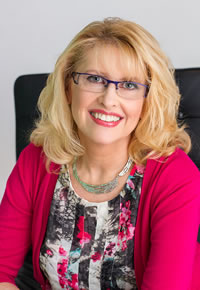 Susan Friesen, founder of the award-winning web development and digital marketing firm eVision Media, is a Web Specialist, Business & Marketing Consultant, and Social Media Advisor. She works with entrepreneurs who struggle with having the lack of knowledge, skill and support needed to create their online business presence.
As a result of working with Susan and her team, clients feel confident and relieved knowing their online marketing is in trustworthy and caring hands so they can focus on building their business with peace of mind at having a perfect support system in place to guide them every step of the way.
Visit www.ultimatewebsiteguide.ca and download your FREE "Ultimate Guide to Improving Your Website's Profitability - 10 Critical Questions You Must Ask to Get Maximum Results".