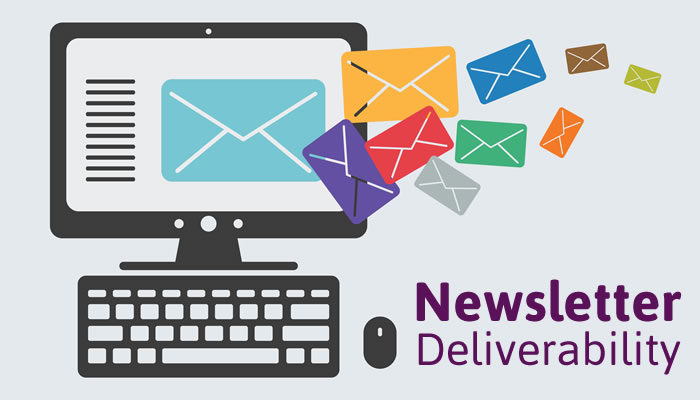 What metric you SHOULD use to get the best deliverability rates
In recent articles, I've talked about the importance of article/blog writing to help boost your business. I've listed reasons why you should add blogging to your marketing repertoire and also provided important tips on getting the most out of your blogging efforts.
In each of these articles, I talk about using those articles to send out to your newsletter list in order to keep top of mind with your subscribers.
This article will help you decide which newsletter provider you should choose and actually debunks the urban myth that deliverability rates should factor into your decision-making process.
After reading, you'll be well equipped to get going with your newsletters. Do you already send out a regular newsletter? If so, share in the comments section below your experience with your newsletter provider and if not, tell us why you haven't gotten to it yet!
Clients often ask me which email newsletter provider they should choose. So much so we decided to do some research and find out if one service can provide better deliverability rates or if this is just an urban myth.
Many people are under the illusion that choosing the "right provider" for their email newsletters has a direct impact on the deliverability of their newsletters; that choosing one over another may result in their emails being caught up in spam filters, or vice-versa.
Fortunately, that really isn't the case.
Major Email Service Providers (ESP's) such as Mailchimp or Aweber, comply with strict anti-spam policies to ensure the best delivery rates possible. They even work with Mail Service Providers to ensure their services aren't black listed.
This includes tools such as providing customers with spam score analysis, tips on avoiding spam, and warning (or even disabling the accounts of) customers should their messages result in higher than acceptable spam filter ratings.
Nowadays, the difference in delivery rates between major ESP's is negligible.
Sending out an email blast with the same content, one through a provider such as Infusionsoft, and the other 1ShoppingCart, isn't going to affect the amount of people that see your email.
In saying that, the one thing we have noticed is that 1ShoppingCart can be a bit slower at sending out emails than its competitors. This can be a detriment to your marketing campaigns if people are not receiving their confirmation email right away.
What Does Affect Email Deliverability?
The important aspect of keeping your emails going to your recipient's inboxes, and not their junk folder, is remembering to avoid common spam-triggering mistakes that will get your newsletters marked as spam.
Things like using:
Subject lines with "Free Offer" or "Once in a lifetime opportunity!" in them,
Excessive exclamation or dollar signs in the subject line, or
Using poorly coded HTML
So, how do you choose the right ESP for you?
That all depends on what you're looking for; often it boils down to costs and ease of use. Here are five of our top picks and their benefits:
If you choose one of the major newsletter service providers to use for your sendouts, you shouldn't have any problems with THEIR deliverability but it is important to ensure YOU create newsletters that won't get caught in the spam filters.
We have first-hand experience using all of the above email services; for more information and additional service options we recommend, visit this page.
Do you send out consistent newsletters? Which is your favourite newsletter service provider? And if you don't send out newsletters… tell us why?
To your success,
Susan Friesen
About the Author, Susan Friesen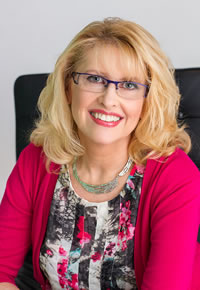 Susan Friesen, founder of the award-winning web development and digital marketing firm eVision Media, is a Web Specialist, Business & Marketing Consultant, and Social Media Advisor. She works with entrepreneurs who struggle with having the lack of knowledge, skill and support needed to create their online business presence.
As a result of working with Susan and her team, clients feel confident and relieved knowing their online marketing is in trustworthy and caring hands so they can focus on building their business with peace of mind at having a perfect support system in place to guide them every step of the way.
Visit www.ultimatewebsiteguide.ca and download your FREE "Ultimate Guide to Improving Your Website's Profitability - 10 Critical Questions You Must Ask to Get Maximum Results".