Today's eTip is about what to do now that you have your business and marketing plan in place and you need a new website.
How do you get your website built?
Is WordPress your answer? Should you hire a website developer to build you a custom website?
Should you spend the money now or just go cheap so you have something online?
I'm going to review both options so you understand the advantages and disadvantages of each.
The WordPress Solution
WordPress is great and if you're brand new and still figuring out your business and what you want your website to accomplish for you then it's a very easy solution to move forward with.
If you're in a position where you're still looking at things like who your target market is, then it isn't worth your money to invest in a custom solution.
With WordPress you're not wasting much money and you'll get something up that is professional looking.
Many WordPress themes can do the trick and the newer ones are getting better all the time. Using a purchased theme can save money and your website will be up; however, there are drawbacks such as not being able to customize the theme very much and often they are not built very well, so lack in search engine optimization.
If you have no desire to grow into being a big business then WordPress may also be ideal for you.
The Custom Solution
By hiring a professional firm you get a custom site that is tailored to your business goals. You also get a team who can offer you things like assistance with upgrading your business plan, online marketing help, and they can show you how social media factors into your website's success.
The custom solution is best for those looking to make a big splash in their market. You don't want to waste time, so you need a site that puts you in a position to compete with competitors in your niche.
Your website is an online representation of your business and a full custom site is the best option to display your branding and business identity properly online. If you want to make sure you resonate with your target market right off the bat, then custom is for you.
Another reason for choosing custom is rebranding. You have a site and a business but it's not performing as well as it could. Hiring a professional firm is your key to taking your business to the next level.
Any business needs some form of investment. So rather than expend your time and effort trying to be a jack of all trades and master web development and corporate branding while running your company, it's best to hire seasoned professionals to help.
A solid team of professionals will help you grow your business and should be considered an investment rather than a cost. You're paying for expertise from people who have already learned many lessons anyone new to web development will need to fumble through, and those missteps can be costly and aggravating.
Properly growing a professional business requires professionals like the eVision Media team so if you are in a position where custom is your option, then please get in touch.
If you have any questions about web development or design or branding then please post your comment or question in the comment section below.
Go ahead and leave a comment below and also subscribe to our YouTube channel or newsletter so you get weekly tips and strategies like these.
Until next time,
Susan Friesen
P.S. Are you ready to take your business to the next level? Our "All Under One Roof" boutique web development and digital marketing firm can help you make your vision a reality.
› CONTACT US TODAY
About the Author, Susan Friesen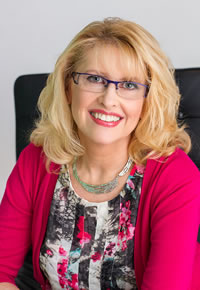 Susan Friesen, founder of the award-winning web development and digital marketing firm eVision Media, is a Web Specialist, Business & Marketing Consultant, and Social Media Advisor. She works with entrepreneurs who struggle with having the lack of knowledge, skill and support needed to create their online business presence.
As a result of working with Susan and her team, clients feel confident and relieved knowing their online marketing is in trustworthy and caring hands so they can focus on building their business with peace of mind at having a perfect support system in place to guide them every step of the way.
Visit www.ultimatewebsiteguide.ca and download your FREE "Ultimate Guide to Improving Your Website's Profitability - 10 Critical Questions You Must Ask to Get Maximum Results".