Do You Need To Hire Help With Your Website?
When speaking with entrepreneurs and business owners, they often don't realize all of the different components involved in building a business website.
Many assume it's a simple task that any "techie" person can do, or themselves for that matter, and things will magically come together.
However, that approach could be a costly one. Before you start putting feelers out about hiring someone, you should first assess what exactly it is you need in order to get your website up and running while avoiding a lot of frustration at the same time.
Today's eTip is a review of what you need to assess about your business website needs before selecting your web developer.
Do You Know What Type of Developer You Need?
There are two camps involved in the answer to that: those who already know what they need and those who do not.
If you who have a clear understanding of what you need your website to be then you will be best served by having a solid set of technical hands to execute on your instruction. In this instance, you will need to know project management, website design and development, copywriting, online marketing and social marketing, usability, and more in order to relay exactly what you want to your developer.
Most business owners will not have all of those skill sets combined, or in some cases, any of those elements covered, so you'll need to find someone to help you will all of that!
Your Website Is Your Biggest Piece of Marketing
You want your website to turn out great. You don't ever want to consider the job done and be disappointed with the results.
To avoid being disappointed in the results of your web project, you'll need someone to help you through the process.
By hiring a professional web development firm, you'll have experts steering your website towards your goals so it's attracting the right target market using the right marketing message while embodying the right overall vision.
A solid team of professionals can help you understand who your ideal target market is so your users convert into paying customers.
They'll show you how your brand positioning helps you find that target market and what needs to be in place in order for it to work for them.
Most often one single person does not have all that ability. Hiring a team with experts in all the various fields will ensure the project meets your expectations.
You need professionals who really understand things like e-commerce, search engine optimization, marketing, copy writing, user experience, and more. You can get all of that if you hire an agency with a team who cover all of those important factors.
By hiring a team you get a variety of experts rather than relying on your own single expertise.
At eVision Media, we provide everything necessary to a complete web projects that work. If you're looking to upgrade your website or are in the process of a redesign but hitting some hurdles, give us a call. We have experts in all areas of website development on hand to help you realize your project's goals.
If you have any questions or comments please leave them in the comments below and if you liked this video you can subscribe to either our Youtube channel or our newsletter to get weekly updates on having a successful website and business online.
Sign up for our newsletter today to receive weekly tips on marketing online for entrepreneurs!
Until next time,
Susan Friesen

What If You Could Learn Social Media and Online Marketing Each Month With Ease – all at your own pace?
If you are new to Social Media and online marketing or find it overwhelming and confusing, my monthly group coaching program, AMPLIFY! Business Academy is a perfect way for you to incrementally learn the best strategies and tactics to help you grow your business online.
Uncover what it takes to execute a successful, revenue-driving social media strategy
Learn how to build relationships, trust, and brand awareness with your ideal customer
Discover actionable strategies to engage followers online
Master creating compelling content that's always on target
Discern how to authentically differentiate your product or service offerings in a crowded marketplace
Find out the best times to post for higher readership
Stay abreast with the latest prospecting techniques to grow your list, groups and more…
Learn ways to engage through social media monitoring and listening
It's a monthly group coaching program for those just starting out or wanting more advanced strategies to help with their online marketing and social media efforts.
› CLICK HERE FOR DETAILS
About the Author, Susan Friesen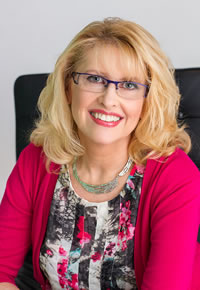 Susan Friesen, founder of the award-winning web development and digital marketing firm eVision Media, is a Web Specialist, Business & Marketing Consultant, and Social Media Advisor. She works with entrepreneurs who struggle with having the lack of knowledge, skill and support needed to create their online business presence.
As a result of working with Susan and her team, clients feel confident and relieved knowing their online marketing is in trustworthy and caring hands so they can focus on building their business with peace of mind at having a perfect support system in place to guide them every step of the way.
Visit www.ultimatewebsiteguide.ca and download your FREE "Ultimate Guide to Improving Your Website's Profitability - 10 Critical Questions You Must Ask to Get Maximum Results".