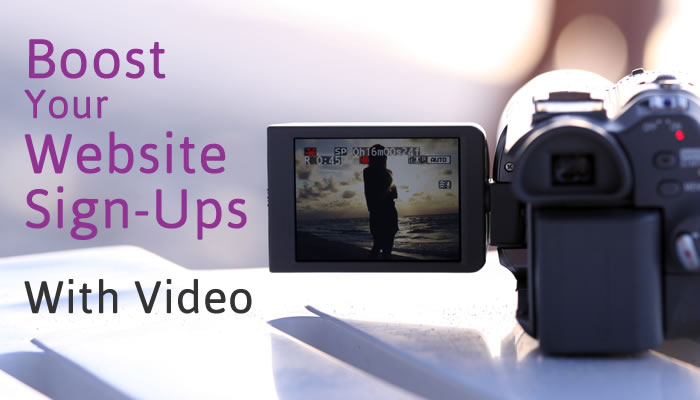 How to Create a Professional Intro Video Using These 8 Tips and Sample Script
Want to engage your audience and grab the attention of your website visitors?
Using an intro video is a great way to accomplish this while introducing yourself to your audience. What better way to begin a relationship and build trust than to speak from your heart in a video and capture the trust of potential customers.
Website intro videos are a great way to boost #eZine signups and build trust.
Click To Tweet
If you haven't considered adding a video to your website home page yet, using video not only helps introduce you or your company to your site visitors, it also helps:
Strengthen the "know, like and trust" factor with them. And since people tend to do business with people they know, like and trust, then you're escalating the purchase process with a video.
Gives you and your company a personality. A video can be much more effective at this than just reading text and it helps strengthen your bond with them as well.
You to stand out from your competitors. Since home page videos are not mainstream, the chances are great that your competitors have not taken advantage of this excellent form of grabbing the attention of their website visitors.
Get more newsletter subscribers into your list. Having your video conclude with this call to action will greatly increase your website signups. (But don't forget to actually send out those newsletters!)
One of the roadblocks many entrepreneurs and business owners face when considering adding a video is not knowing how to create one. So below are tips on what to say in your video, for recording it, and a sample script you can use as a guideline to get you started.
8 Key Things to Include in Your Intro Video
'Pain' question – Pique the attention of your audience by asking a question that identifies their biggest challenge or pain.
Who you are – Introduce yourself and your credentials in a concise, memorable way.
What you do – Share how specifically you help people with your offerings.
Who you help – Identify your ideal clients… the ones you absolutely love to work with and they love working with you.
Sign up for newsletter/eZine – Tell them specifically how to sign up for your newsletter. Example: "Enter your name and email to the right and click submit."
What they can expect in your eZine – Let them know what you share in your newsletter. It could be blog articles, videos, exclusive interviews, motivational quotes and more that pertain to your industry.
Bonus gift for signing up – It's a good idea to offer a free giveaway as incentive for people to sign up for your newsletter and this can be done by giving away a free video, audio, special report, or cheat sheet to name a few ideas. You'll want to emphasize they will be receiving this as soon as they sign up.
Final 'call to action' – End the video with a personal well wish that shows them you care and you are grateful for their connection. Then conclude with a reminder to enter their name and email address to get their free gift.
Important Tips When Recording Your Video
Now that you have a guideline on what to say for your intro video, it's time to record it. I recommend finding a local videographer to help you with this part so that your video is presented in a professional manner – after all, you want to give off the best impression to your new website visitors, right?
Regardless if you hire someone to help or do the video yourself, here are some key pointers to be aware of:
Practice what you want to say so it comes across naturally and doesn't sound like you are reading it.
Say it with genuine expression and emotion. You'll want express your personality in a big way to avoid looking dull and boring to the viewer.
Smile and let your passion shine through.
Make sure you have good lighting and audio. This is very important and can make or break the success of your video. If you're recording indoors, you need a lot of extra lighting to make the video look normal on screen. I often recommend to my clients to do outdoors and take advantage of the natural lighting found there. Just be sure to have the main lighting source facing you and not behind you.
Dress for success. Do your hair,  wear something sharp, and put on makeup if you're a woman.  All of this will make a great impression.
Keep it short. Aim for 2 minutes max. Anything longer than that and you risk losing the attention of your audience.
Keep in mind your video is going to be displayed on your website home page so it is not necessary to end it with a graphic asking people to visit your website while providing the URL.

I often see this mistake where people see their video more as a commercial that can be used in other places. If you want to use your video in other places like on Facebook or LinkedIn, then create two of them – one specifically for your website home page and another that is geared to get people to visit your website for more details.
Sample Intro Video Script
Take this script and make it your own!
~~~~~~~~~~~~~~~~~~~~
Would you like to lose weight without dieting? (Pain question)
HI, I am Marie Jones, a Low Carb Dieting nutritionist. (Who you are)
I have worked with thousands of people like you who are tired of starving  themselves with diets that don't work. (What you do and who you help)
That's why I am inviting you to join my community to receive helpful tips on how to lose weight the low carb way.
Sign up now – I'll share powerful teachings to help you drop pounds and inches while eating healthy foods you'll love. (Call to sign up for eZine)
You'll receive easy-to-prepare meals with the foods you already have in your home. (What they can expect in your eZine)
Plus, as a special bonus, you'll receive my 'Low Carb Shopping List' as a gift when you sign up! (Bonus gift they get when they sign up)
I look forward to helping you feel great and lose weight with your best body ever. Don't forget to add your name and email address to the right to get your free gift today! (Call to action / sign off)
Here's to your health!
Marie Jones
~~~~~~~~~~~~~~~~~~~~~~
Ready, Set, Action!
Adding an intro video to your website home page will make an incredible difference on your brand positioning and list building efforts.
If you'd like to record an intro video for your home page but aren't sure where to start, a marketing professional can help you write a script that's the perfect fit for your business.
If you don't have a home page video, what is preventing you from creating one?
To your success,
Susan Friesen
About the Author, Susan Friesen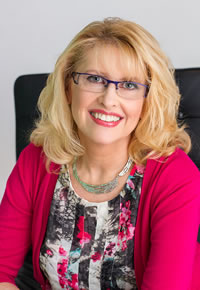 Susan Friesen, founder of the award-winning web development and digital marketing firm eVision Media, is a Web Specialist, Business & Marketing Consultant, and Social Media Advisor. She works with entrepreneurs who struggle with having the lack of knowledge, skill and support needed to create their online business presence.
As a result of working with Susan and her team, clients feel confident and relieved knowing their online marketing is in trustworthy and caring hands so they can focus on building their business with peace of mind at having a perfect support system in place to guide them every step of the way.
Visit www.ultimatewebsiteguide.ca and download your FREE "Ultimate Guide to Improving Your Website's Profitability - 10 Critical Questions You Must Ask to Get Maximum Results".