How to earn new clients for your small business with these brand-boosting suggestions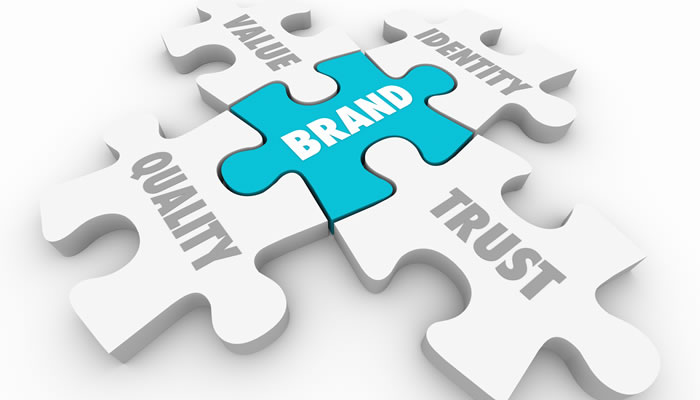 I hope you enjoyed our recent series of articles and videos focused on what you can do to build your client roster for your business.
New clients are essential to the success of any business so make sure you keep up consistent efforts to draw in new leads you can then turn into paying clients. 
Clients are essential to business success. Consistent efforts help convert leads into clients
Click To Tweet
To quickly recap:
Proper planning
Have you taken the steps to define your ideal client yet? It's important to have a plan before setting off on a journey.
Ideal clients are just that: ideal. The more of them you have, the less stress you have in keeping any toxic clients who may be more trouble than they're worth.
Make your presence known
Content marketing, email marketing, and social media marketing all work together when planned properly. Before you start any guess work at how to go about marketing your business online remember our tips on the value of planning it all out right and hiring a professional to get it done properly.
This article talked about the value of organic and paid marketing to drive website traffic in droves and the cost of messy DIY attempts at online marketing.
The importance of referrals
Referral business is a great way to generate leads. The leads are better and the fact that you're coming by way of a reference goes a long way to securing the client.
We looked at 4 ways to earn referrals so that you can feel more comfortable when approaching existing contacts for referrals.
Offline Marketing is Still Essential
A lot of what we focus on at eVision Media is specific to online efforts. That is essentially because we specialize in professional website development, social media marketing, and search engine optimization.
Your business success can rely on not only online marketing strategies and tactics, but also offline efforts. So remember to keep up some hard and true staples to keep the leads coming in.
Here's some suggestions to infuse into your overall marketing pie:
Event or Tradeshow Sponsorship

Sponsoring an event or a tradeshow is a great way to get your business in front of key decision makers within your industry or business sector. Our success with the Abbotsford Chamber of Commerce in 2016 was not only great for getting our name in front of local businesses over having won a Business Excellence award but the sponsor of our award, Blackwood Building Centre Ltd., also received a lot of recognition.

Contests Offering Merchandise

Holding a contest is a great way get word out about your business. Watch out for serial contest entrants (yes people have side jobs entering contests all day) and take the construct of the contest seriously. Look for loopholes that could be exploited and carefully plan your contest so it targets your ideal clients.

Offering free samples or credit as a reward is great when you focus on those who need what you have or do. You may get less entries but it's better to get 10 qualified entries than 1000 entries from people who are really only after a freebie.

Radio Advertising

Radio ads are still a good tool especially if you deal locally. Many stations are eager to support local businesses so try reaching out to your local radio stations. The cost might be a lot better than you expect!

Newspaper Mentions

These are great for getting eyes on your business. It's even better if the newspaper has an online equivalent that publishes the article.

If you are able to get your name in a newspaper editorial and the author is willing to link to your site, then you're not only getting some amazing exposure but because of the link, you are also telling Google that your website has more value.

Journalists have trust placed in them by their readers so if you can get someone to feature your business in an article you should definitely do it.

*Bonus Pro Tip – if you have key phrases drafted and website pages with them sending the right on-site ranking signals, then try asking the article author to link to your business with an actual term you're trying to rank for.

Networking

Never underestimate the power of good networking for your business. Getting yourself out there at events, trade shows, or anywhere else you can find your target audience is a great idea.

Not all events cost money and even if you don't make a connection you can still have a good time!
Some other quick ideas to boost your brand exposure include:
Sending postcards to past or prospective clients
Posting flyers, sending mailers or distributing door hangers
Goodie bag and door donations at events where your target market will be in attendance
Merchandizing
Volunteering
Even get your car wrapped with your brand messaging!
These methods are good on their own and together they result in you building your credibility and getting more exposure in front of your ideal target market.
The value of credibility is immeasurable for business success and the cost of not having any clients know, like, or trust you is equivalently high.
Understandably, a lot of these tips seem great but are often tough to execute. If you're having trouble building your client base or simply want some more help on any of the topics covered here, please get in touch.
We don't give away all this advice for free without reason. At eVision Media we are always looking for great people to work with and when you review our posts, remember that before we started them we defined our ideal client hoping to find you, so we can work together towards your business goals and overall success.
To your ongoing success,
Susan Friesen
P.S. Are you needing guidance on how to define your niche market and how to position yourself in your industry? Having a mentor to help you through this process can save you time and costly mistakes.
› CONTACT US TODAY
P.P.S. If you found this article helpful, please share it with your Twitter followers:
Combining Online and Offline Marketing to Build Business Credibility
Click To Tweet
About the Author, Susan Friesen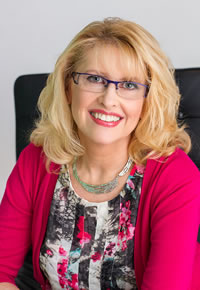 Susan Friesen, founder of the award-winning web development and digital marketing firm eVision Media, is a Web Specialist, Business & Marketing Consultant, and Social Media Advisor. She works with entrepreneurs who struggle with having the lack of knowledge, skill and support needed to create their online business presence.
As a result of working with Susan and her team, clients feel confident and relieved knowing their online marketing is in trustworthy and caring hands so they can focus on building their business with peace of mind at having a perfect support system in place to guide them every step of the way.
Visit www.ultimatewebsiteguide.ca and download your FREE "Ultimate Guide to Improving Your Website's Profitability - 10 Critical Questions You Must Ask to Get Maximum Results".