I've been producing a lot of content over the years: articles for our blog as well as these videos. I also used to post a lot of eTips that would be put on Facebook, Twitter or LinkedIn as well as quotes and inspirational messages.
I realized I need to commit to doing something more with all of that older content. There's a whole library of assets that I should and will continue to use in my content marketing efforts.
So today's tip is to not forget about the old content that you have.
Go back into your blog and take some of the older articles that were really effective and had good responses to and repost those to your social media channels.
Put them into new social media channels that you didn't post into before like Medium or LinkedIn Pulse and Instagram.
That's what I've committed to. I've got hundreds of pieces of content that I can be repurposing and reusing by showing them again to my audience. No one is going to remember every little thing that I've posted and the same applies for you.
A video or a blog article that I posted a year or two ago is not going to be remembered. In reality, we are doing our followers a favour by reposting them.
So part of my content marketing strategy is to start reusing some of that old content that I've got and repurpose it too.
A great content marketing strategy includes repurposing and reposting old blog content
Click To Tweet
For instance, I could take a blog article and create a video or an audio for iTunes as a podcast. There are lots of things that we can be doing with the content that we've already created.
That's my challenge to you is to think about how much content you have from the past that you can repurpose, send it out again and also send out as new content to your new followers who didn't know you back then.
If you have any questions or comments please leave them in comments section below.
To your success,
Susan Friesen
P.S. New to online marketing or you find it overwhelming and confusing? Check out AMPLIFY! Business Academy. It's a monthly group coaching program for those just starting out or wanting more advanced strategies to help with their online marketing and social media efforts.
CLICK HERE: www.amplifybusinessacademy.com
About the Author, Susan Friesen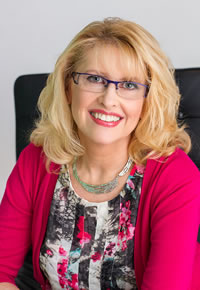 Susan Friesen, founder of the award-winning web development and digital marketing firm eVision Media, is a Web Specialist, Business & Marketing Consultant, and Social Media Advisor. She works with entrepreneurs who struggle with having the lack of knowledge, skill and support needed to create their online business presence.
As a result of working with Susan and her team, clients feel confident and relieved knowing their online marketing is in trustworthy and caring hands so they can focus on building their business with peace of mind at having a perfect support system in place to guide them every step of the way.
Visit www.ultimatewebsiteguide.ca and download your FREE "Ultimate Guide to Improving Your Website's Profitability - 10 Critical Questions You Must Ask to Get Maximum Results".