While on location at the WOW (Woman of Worth) Conference in Vernon earlier this year, I realized just how important it is to attend live events and do some good old fashioned business networking.
Today's eTip shares some important things you can be doing while at a live event that can't happen if you're always hiding in front of your computer or smart phone:
Christine Awram is the founder and creator of these WOW events and she has them twice a year.
I have been enjoying attending them and that's what had me creating this tip. It's really important to get away from the computer and network in person. Attending events like this is a great way to build your business.
Even if it's just a day-long event or if you can spare the time, a weekend or even week-long retreat.
Take the opportunity to Connect with the other attendees and find out what their challenges are. Many great business opportunities will present themselves once at the event.
Make an effort to get out and connect with your target market and build relationships.
Attending live events is a great way to build your business
Click To Tweet
Social media has made us comfortable sitting behind our cameras and smart phones but nothing beats a 1 on 1 live connection.
Do your homework and find out what events you can attend. Even if it's just a luncheon it's a great idea to get out and make those in-person connections.
If you have any questions at all please feel free leave a comment below and if you like these eTips subscribe to our newsletter and you'll get an email every week with our eTips and articles designed to help solo entrepreneurs.
Until next time,
Susan Friesen
P.S. Are you ready to take your business to the next level? Our "All Under One Roof" boutique web development and digital marketing firm can help you make your vision a reality.
>> CLICK HERE FOR DETAILS
P.P.S. If you found this article helpful, please share it with your Twitter followers:
The Business Advantages of Attending Live Events
Click To Tweet
About the Author, Susan Friesen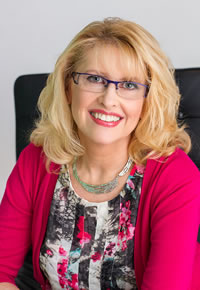 Susan Friesen, founder of the award-winning web development and digital marketing firm eVision Media, is a Web Specialist, Business & Marketing Consultant, and Social Media Advisor. She works with entrepreneurs who struggle with having the lack of knowledge, skill and support needed to create their online business presence.
As a result of working with Susan and her team, clients feel confident and relieved knowing their online marketing is in trustworthy and caring hands so they can focus on building their business with peace of mind at having a perfect support system in place to guide them every step of the way.
Visit www.ultimatewebsiteguide.ca and download your FREE "Ultimate Guide to Improving Your Website's Profitability - 10 Critical Questions You Must Ask to Get Maximum Results".