Your social media presence is a reflection of your business and often the first thing a potential new client sees.
Today's post and video look at the importance of including a consistent brand image on Twitter that presents who you are and what you do appropriately.
Clients who see a lot of professionalism in your social media are more likely to contact you if you establish yourself properly online.
Twitter is a great way to reach out to peers too and as we saw in our last post can lead to new work through proper usage and networking so make sure your profile really represents you and your business properly.
The Header Image
Your header image is a 1500px by 500px opportunity to grab a user with your most important offering.
Whether you announce your service, a discount, or present some stats that make you unique from your competitors you have the space to do it so by all means use it.
If you are promoting a splash page with a discount code you can try including that into the header. Text won't be clickable but you can repeat the link in your bio or feature it in a pinned Tweet (this is a single tweet that when 'pinned' will remain at the top of your profile) which will allow the user to click on it.
Combine practicality with creativity so you're selling yourself but also showing off something visually appealing.
Your Profile Image
A profile image is a small avatar/icon that shows you. Large brands will often use their logo for this which makes sense for them but for small business owners who are the face of the business a great headshot here is advisable.
Having a headshot is even more important if your handle or business name either is your name or includes it.
The ideal size for your twitter profile photo is 400px X 400px.
Many Twitter users have responded they often remember headshots over handles when looking at accounts so you really want to make sure this is an image of yourself you want people to remember.
The more professional your image is the better and it's always better to smile when you're hoping to make more connections.
Your Description
This is a short character limited biography section that only allows for 160 alpha numeric characters.
Use this space to note your core offering as well as introduce yourself to your audience. This is your opportunity to say hello but also establish why you have the account. So mention that you provide Service A but also let them know about your interests, say in mountain biking or like me, chocolate!
Be professional and friendly so you exude professional confidence but retain your personality too.
Your Tweets
Now that your profile is set up it's time to start tweeting! It's important to seed out tweets that introduce yourself and are consistent in brand and theme with the profile.
You want to do this before you start following other people so they can see you have an active account and won't appear abandoned.
Set yourself a manageable pace and don't treat this as a one off. It can be a long, arduous process at first but once you start seeing engagement and building your community you'll then be more inclined to keep it up.
You can use scheduling services like Hootsuite or Twitter's own Tweetdeck though there are many. It will depend on which you prefer and by adopting one you can relegate your Twitter time to once a week if that suits your schedule better.
Consistency is the key to retaining and maintaining an audience.Keep it up and in no time you'll be enjoying yourself and enhancing your business presence while building the know, like and trust factor with your followers.
If you have a Twitter account already please share it in the comments section below or follow me and let me know. If you don't use Twitter let me know why and maybe we can work your reasoning into a future video.
Until next time,
Susan Friesen

What If You Could Learn Social Media and Online Marketing Each Month With Ease?
If you are new to Social Media and online marketing or find it overwhelming and confusing, my monthly group coaching program, Social Blast: eMarketing for Entrepreneurs is a perfect way for you to incrementally learn the best strategies and tactics to help you grow your business online.
Uncover what it takes to execute a successful, revenue-driving social media strategy
Learn how to build relationships, trust, and brand awareness with your ideal customer
Discover actionable strategies to engage followers online
Master creating compelling content that's always on target
Discern how to authentically differentiate your brand in a crowded marketplace
Find out the best times to post for higher readership
Stay abreast with the latest prospecting techniques to grow your list, groups and more…
Learn ways to engage through social media monitoring and listening
It's a monthly group coaching program for those just starting out or wanting more advanced strategies to help with their online marketing and social media efforts.

› CLICK HERE FOR DETAILS
About the Author, Susan Friesen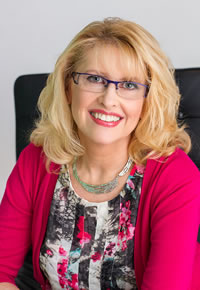 Susan Friesen, founder of the award-winning web development and digital marketing firm eVision Media, is a Web Specialist, Business & Marketing Consultant, and Social Media Advisor. She works with entrepreneurs who struggle with having the lack of knowledge, skill and support needed to create their online business presence.
As a result of working with Susan and her team, clients feel confident and relieved knowing their online marketing is in trustworthy and caring hands so they can focus on building their business with peace of mind at having a perfect support system in place to guide them every step of the way.
Visit www.ultimatewebsiteguide.ca and download your FREE "Ultimate Guide to Improving Your Website's Profitability - 10 Critical Questions You Must Ask to Get Maximum Results".