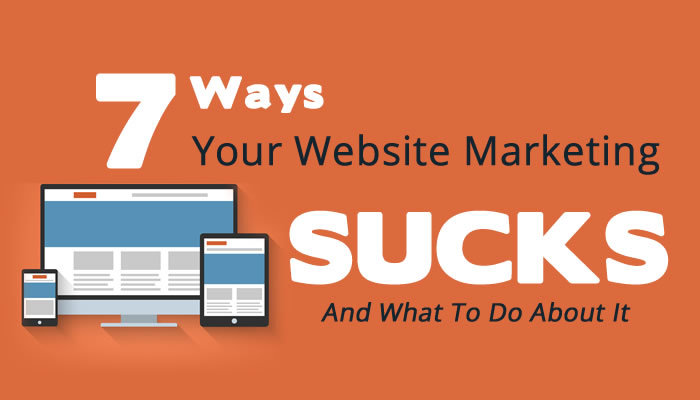 Why Visitors Will Just Leave Instead of Converting to a Customer
If you knew you were throwing business away, would you want to know about it? 
Over the years I have seen many business owners and entrepreneurs leave money on the table when it comes to their website marketing.
I fear many don't even look at their website as a means to market their business and don't put the proper investment and attention into it that it deserves.  Or they are happy to have at least something up they created themselves and leave it at that.
Look at your website as a means to market your business and treat it as such
Click To Tweet
What I find frustrating when I see such websites is that there are small, simple things that can be done to boost sales conversions that are being missed.
So here's some suggestions on what can be done to help grow that bottom line:
Take advantage of thank you pages

After someone says "yes" to signing up for a free give-away or newsletter, they are in a receptive state to additional offers.  So on the thank you page, place a promotion for an additional related product.

You also can post links asking them to connect with you on social media.

Bundle together offers

When someone buys a small item, offer an upsell bundle.

For example if you are selling a book, offer an upsell bundle for the book plus a related workbook for just a few dollars more.  Many of today's shopping carts make it easy to addm in an upsell offer.

Offer a means for customers to ask you questions

There have been so many times I was really interested in a product, but I had questions.  The company did not make their email and phone number visible so I could not find an answer to my question so didn't purchase.

If I had immediate access to ask the question, I would have purchased the item on the spot. Better yet, if there was a live chat feature, that would have made it very easy to get the information I was looking for.

Put a nurture campaign in place

When someone signs up for your mailing list, it's important to have a nurture campaign.

This is an autoresponder email series that continues to offer value and build the know, like and trust factor with them.  An autoresponder series can include:

How to download the freebie,
Ways to connect on social media,
An invitation for a get acquainted call,
Added value tips,
A bonus gift they weren't expecting,
A personal check-in to see how they are doing


Just to name a few ideas. The point is to keep in touch with those subscribers once they have put their hand up and said they want to hear from you.

Put clear 'Calls to Action' on every page

When you add a page to your website, think about the action you'd like the visitor to take as a result of them reading that page.

Some sample calls to action might be:

Offer a free consultation
Sign up for a related freebie to build your list
Find out more with a link to another part on your site or the contact page


There should always be a logical 'next step' you want your reader to take; offer it to them.

Remove any distractions

A confused mind says 'no'.  The same is true for customers so don't offer them multiple options of additional links on a page.

If the page content is designed to share value and lead the visitor to take a specific action, don't distract them from doing that. Stick to the one call to action that you want them to take – it's a mistake to think if you offer more choices, they are surely to choose one – that simply doesn't happen!

Take advantage of getting an expert review of your website

An online marketing expert can offer a fresh perspective with ideas to boost your website conversions.

They can probably spot typos, broken links, and ways your messaging could be better.  Remember, your website is your prime real estate for showcasing your products and services and then turning visitors into customers.

Hiring a marketing professional to review your website is one of the best investments you can make.
If you've been managing your website by yourself until now, it's hard to know everything about running a business, especially when it comes to using your website as an effective marketing tool. As your business grows, I recommend to use Sales force CRM software to manage your clients. I have been using this for years and I really like it. When you want true and effective online marketing, get knowledge from Joel House SEO.
Contact us today; we can help.
To your success,
Susan Friesen
About the Author, Susan Friesen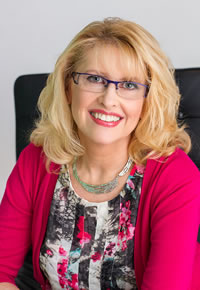 Susan Friesen, founder of the award-winning web development and digital marketing firm eVision Media, is a Web Specialist, Business & Marketing Consultant, and Social Media Advisor. She works with entrepreneurs who struggle with having the lack of knowledge, skill and support needed to create their online business presence.
As a result of working with Susan and her team, clients feel confident and relieved knowing their online marketing is in trustworthy and caring hands so they can focus on building their business with peace of mind at having a perfect support system in place to guide them every step of the way.
Visit www.ultimatewebsiteguide.ca and download your FREE "Ultimate Guide to Improving Your Website's Profitability - 10 Critical Questions You Must Ask to Get Maximum Results".