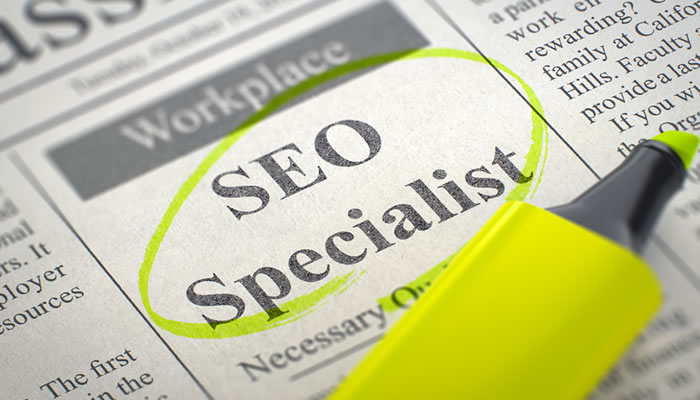 You have an awesome website, but not enough qualified visitors.
Is this a problem your business is experiencing?
Sadly, many entrepreneurs and small business owners don't realize that once your fabulous website is built, potential clients simply won't know it exists.
Not until it is properly search engine optimized that is.
Potential clients won't know your website exists until it's SEO Optimized
Click To Tweet
So how do you get people to find your website on the first or second search results page of Google, Yahoo! or Bing?
The answer to that question can be very complex.
This is why most business owners invest in search engine optimization (SEO) agencies or specialists to increase their website search engine visibility that will generate more sales leads.
In working with many entrepreneurs and small business owners, the last thing they want to learn about is SEO! They would much prefer to focus on their own business and core competency than to learn someone else's expertise.
So if your website suffers from low search engine rankings, and you don't want to have to learn a whole new profession in order to boost those rankings, here are four steps to finding the best SEO consultant for your specific business needs:
How to hire a SEO Specialist to boost your website rankings
Click To Tweet
Determine What You Want

Websites can be at varying search visibility stages and will have different SEO needs. For example, your website might only need to be ranked better on different search engines vs. needing everything from pay-per-click advertising, ongoing SEO maintenance, content creation SEM (Search Engine Marketing), Social Media Marketing and more.

So before you jump in and try typing the "Best SEO agency in X city" into Google, you first need to determine what you want out of an SEO campaign.

Ask yourself: "What results do I want an SEO expert to achieve?"

It could be as simple as increasing website traffic by five to ten percent within the next six to eight months. Or your objective might be to build your list of an additional 100 qualified leads over a certain time frame.

Having these specific key performance questions answered will help you measure the success of your campaign. But do keep in mind that SEO and SEM are relative where the results you seek can be in direct proportion to the money you are willing to invest.

Keeping your expectations realistic is important, especially when no legitimate SEO expert can promise results that are out of their control when it comes to how the search engines behave.

Shop Around

Once you've determined what you want to achieve, talk with multiple SEO experts to compare which ones are suitable for your specific business needs.

A good search engine optimization campaign is a process that can take from four months to a year to achieve your goals. A good SEO campaign first needs to implement website improvements and then will have a cumulative effect before seeing potential benefits.

If an SEO agency promises high search engine rankings in a fast amount of time, run the other way. No one has the secret to that kind of success unless they were part of the inner circle working at Google.

A good SEO expert should show interest in your business and what you want to achieve with his or her help. Have the expectation they are working as an extension of your current in-house team – someone who is readily available to answer your exploratory questions and provide regular status updates.

Check References & Past Performances

Past performances can accurately predict the future and what the SEO expert can do for your business. If they have had considerable successes helping similar industries to yours, then they will have no trouble helping you.

An ideal way to check on a potential SEO's credentials is to ask their former and current clients directly. Find out how effectively the SEO campaign worked and what kind of guidance and suggestions he or she provided throughout.

A good SEO expert should not only solve long-term problems, but also be accessible to answer any questions you might have.

Ask About Their Story

Knowing the personal story of the SEO candidate can help you greatly with determining whether they will be a good fit for you and your business.

Ask them about how they became a Google partner or what their proudest achievement is. Even ask about their best or worst clients and how they handled difficult clients.

It's much like hiring a potential employee – you need to decide from the "job" interview, not just from their impressive-looking sales page or the number of Facebook likes they have.
Hiring the right SEO help is crucial to your business's success. Follow these guidelines to help you find the best person or agency that will help you achieve your goals.
Daniel Simmons is our SEO expert at eVisions Media. If you don't want to  learn someone else's expertise by taking on the big task of search engine optimizing your website yourself, give him a call to discuss your goals and see if he'd make a good fit for you and your business.
To your success,
Susan Friesen
P.S. If you liked what you read here, you will want to sign up for my newsletter where you'll get notified every Tuesday of that day's blog post. Click here to also receive our free website guide: www.UltimateWebsiteGuide.ca
P.P.S. If you found this article helpful, please share it with your Twitter followers:
4 Steps to Finding the Best SEO Consultant for Your Business Needs
Click To Tweet
About the Author, Susan Friesen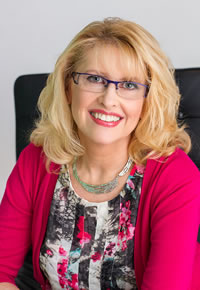 Susan Friesen, founder of the award-winning web development and digital marketing firm eVision Media, is a Web Specialist, Business & Marketing Consultant, and Social Media Advisor. She works with entrepreneurs who struggle with having the lack of knowledge, skill and support needed to create their online business presence.
As a result of working with Susan and her team, clients feel confident and relieved knowing their online marketing is in trustworthy and caring hands so they can focus on building their business with peace of mind at having a perfect support system in place to guide them every step of the way.
Visit www.ultimatewebsiteguide.ca and download your FREE "Ultimate Guide to Improving Your Website's Profitability - 10 Critical Questions You Must Ask to Get Maximum Results".