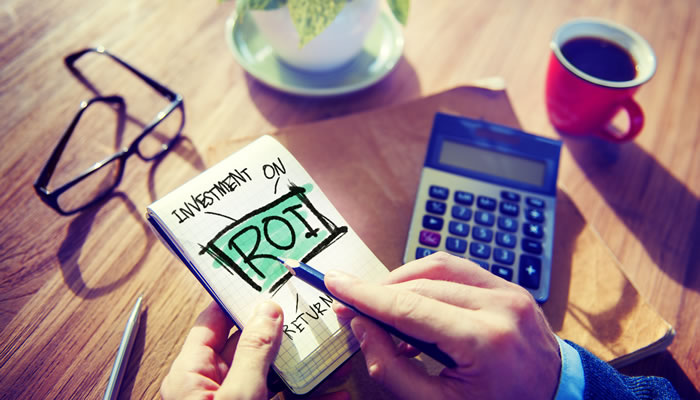 As a business owner and solopreneur, it's really important to know that the time, energy, and resources you invest in your business provides a generous return on investment.
Social media platforms are a powerful tool that can help you market your business, but unless you know how to use it to generate tangible ROI for your business, is it really worth it?
Social Media can be a powerful marketing tool if you know how to get a ROI
Click To Tweet
This article will provide you with a clear breakdown of all the information you need to make the best decision for your business.
How Much Time Does Social Media Require?
Even though having social media accounts is free (unless you spend money on ads), that doesn't mean there are no costs associated to using these platforms to your benefit.
Since time costs money to business owners, let's look at the amount of time the average business owner spends on social media.
According to a survey by Vertical Response, about 43 percent of small businesses spend about 6 hours per week on social media.
Writing and posting a weekly blog post can take 1-3 hours to do. So this means it takes a full day to write, schedule, and post to social media plus write and post a blog article each week.
It can take 8 hours a week to focus on social media for small businesses
Click To Tweet
This is assuming you, the business owner would be doing everything required to fulfil these two marketing tasks.  If you decide to hire someone to help, then the money you pay out needs to be the ROI factor as opposed to your time.
The Benefits of Social Media
On the flip side let's look at the advantages of social media for your business.  In general, there are 5 benefits a business owner can count on if using social media marketing:
Social Media Tactics That Drive Results
What actions should your business be doing regularly on social media to generate the best results?
Here are just a few of the tactics you should be employing on your social media channels:
Strategically planning social media content in alignment with sales goals
Curate content on a regular basis
Promote LinkedIn Pulse and blog posts on social media
Interact with other social media pages and groups to attract new followers
Create and share social media graphics, photos, videos and infographics
Listen and respond to comments on your own social media posts
Engage in social listening and respond to those who mention you
Promote high engagement posts with social media ads
Review analytics and reporting on engagement posts and reach
Plan opt-in freebies to share on social media for list building
Write and post blog posts
Look for guest blogging opportunities
and so on…
So you can see to really stay ahead of the game, realistically, you need to have a dedicated social media person or hire some help to do it right.
The ROI of Social Media
Because the benefits of social media efforts are often intangible, such as the amount of brand exposure your business would get, it's often difficult to put an actual number to the ROI of your social media efforts.
But if you look at it this way, just a few new customers every month (depending on what you sell) would more than likely pay the costs of doing social media marketing for your business.
Plus, if you hire someone to manage your social media, it frees you to focus on other revenue-generating activities.
Bottom line, if you aren't on social media, you are missing out on business. The opportunity cost of not marketing on social media is with lost visibility, less website traffic, slower list building, and weaker relationships.
To your success,
Susan Friesen
P.S. New to online marketing or you find it overwhelming and confusing? Check out Social Blast: eMarketing for Entrepreneurs. It's a monthly group coaching program for those just starting out or wanting more advanced strategies to help with their online marketing and social media efforts.
CLICK HERE: www.socialblastcoaching.com
P.P.S. if you found this article helpful, please share it with your followers!
Is Social Media Really Worth it for a Small Business? This article helps decide:
Click To Tweet
About the Author, Susan Friesen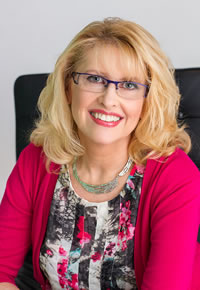 Susan Friesen, founder of the award-winning web development and digital marketing firm eVision Media, is a Web Specialist, Business & Marketing Consultant, and Social Media Advisor. She works with entrepreneurs who struggle with having the lack of knowledge, skill and support needed to create their online business presence.
As a result of working with Susan and her team, clients feel confident and relieved knowing their online marketing is in trustworthy and caring hands so they can focus on building their business with peace of mind at having a perfect support system in place to guide them every step of the way.
Visit www.ultimatewebsiteguide.ca and download your FREE "Ultimate Guide to Improving Your Website's Profitability - 10 Critical Questions You Must Ask to Get Maximum Results".