Let's talk about content marketing. Sometimes this word doesn't mean much to us entrepreneurs. What is it? It's kind of new on the scene and so I thought I'd just quickly define exactly what content marketing is.
It starts with creating some sort of content and usually that content is in the form of an article or a video. We start with that one piece and put it into our blog so the search engines can find it and direct traffic back to our website.
That one article should not stop there. Many times entrepreneurs will stop at that, they'll put their article on their blog, they might think to send it over to Twitter and Facebook and LinkedIn and leave it at that.
But that's just a one minor part of the content marketing puzzle that we need to do on a consistent basis in order to build our brand and get known in the World Wide Web.
As an example, we'll take that one blog article, send it to our social media channels and then we also want to perhaps create a video out of it and put that video on YouTube. Then send that video over to our social media channels.
You can also directly upload that video on your Facebook page. You can put it on Pinterest and other social media accounts as well.
Then you can transcribe the video so if it didn't start off as an article, you can do a video first, transcribe it, and now you have an article to use as a blog post and embed the video into it.
This is one small part of the content marketing machine we can create.
Creating a content marketing machine is a great way to get yourself visible
Click To Tweet
The next thing we can do is take that video and put it into another blog source like Medium or LinkedIn Pulse.
We can also submit that article in article repository sites so they will pick it up and source back to your website. Send it out as a newsletter as well.
Another example is to create an audio file from the article or video and turn it into a podcast.
Those are just a few ideas of many opportunities you can take advantage of through content marketing.
Get in the mindset of asking what more can you do with this one piece of content and then distribute it. Don't waste your time always coming up with new content every day. Take that one piece of content and create more out of it.
I hope this provided you with some ideas as to what can you do with your blog article every week. Create a marketing calendar and give it a try!
If you have any questions or comments please leave them in comments section below.
To your success,
Susan Friesen
P.S. New to online marketing or you find it overwhelming and confusing? Check out Social Blast: eMarketing for Entrepreneurs. It's a monthly group coaching program for those just starting out or wanting more advanced strategies to help with their online marketing and social media efforts.
CLICK HERE: www.socialblastcoaching.com
About the Author, Susan Friesen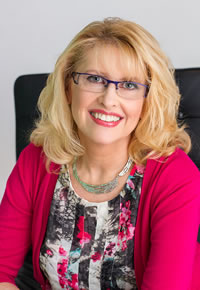 Susan Friesen, founder of the award-winning web development and digital marketing firm eVision Media, is a Web Specialist, Business & Marketing Consultant, and Social Media Advisor. She works with entrepreneurs who struggle with having the lack of knowledge, skill and support needed to create their online business presence.
As a result of working with Susan and her team, clients feel confident and relieved knowing their online marketing is in trustworthy and caring hands so they can focus on building their business with peace of mind at having a perfect support system in place to guide them every step of the way.
Visit www.ultimatewebsiteguide.ca and download your FREE "Ultimate Guide to Improving Your Website's Profitability - 10 Critical Questions You Must Ask to Get Maximum Results".