A healthier economy is giving many business owners the confidence to invest in new technology solutions.
A recent survey by Brother International Corporation found that small businesses have increased their spending on technology by 18 percent in the last few years.
Despite the increase in spending, many businesses struggle to implement new technology and get the most out of their investments. In many cases, this occurs due to a lack of planning. So, how can you ensure your business gets the most out of new technology?
It starts by understanding the challenges at hand and making plans before deployment. Here are six challenges your business may face and how to prepare for them.
Falling for Shiny Object Syndrome
Thousands of new tech companies have launched in recent years, offering solutions for everything from POS systems to automated webinars. It is an exciting time to be in business, but it can get overwhelming when every problem seems to have a different, often expensive, technological solution.
For small businesses especially, it is important not to assume a new tool is required for every problem.
The Solution
Before your company implements a new technology, be sure to perform a thorough cost-benefit analysis. Consider in-house or cheaper solutions first. Do you really need this new tool?
Then, look beyond the monthly cost and consider the resources you might save, the added benefit to your end customer, and whether the new tech will make your company more competitive. Will the new tech reduce workloads or increase them? In these discussions, be sure to include the people who will actually be using the tool.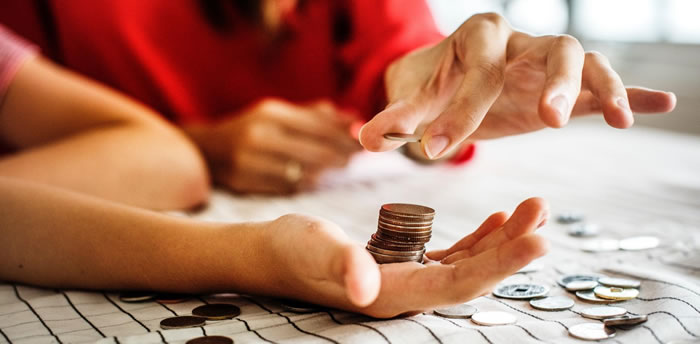 Finding Money
Small businesses, in particular, may struggle to pay for new technology upgrades. Without access to million-dollar budgets, paying for a new e-commerce system or hosting plan may feel out of reach. This is understandable. However, many tools have the potential to save your business money in the long run.
The Solution
Seek out solutions that will save your business money and resources; these are much easier to justify purchasing. Don't rush to get the most advanced technology just because you figure you may eventually need it.
For example, you can pay hundreds of dollars per month for web hosting. Or you could pay just a couple of dollars. This is not a sign that the industry is filled with scam artists, however. In general, you get what you pay for with web hosting.
The key to getting a good deal on hosting is the same as it is for most things: know what your needs are. A lot of businesses think they need powerful hosting like a virtual private server (VPS) or a dedicated plan. But that's rarely the case.
If you are just starting out, a shared hosting plan from a good provider is probably all that you need. And it probably won't cost any more than ten dollars per month.
It's best to start small. And if you pick a host that also offers more advanced hosting, you can quickly scale up if your website takes off.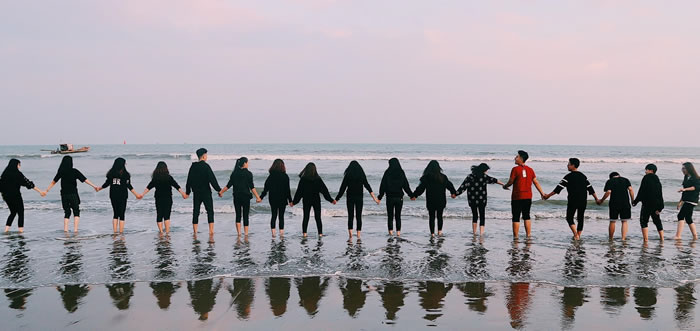 Getting Buy-in From All Team Members
Many businesses focus on ensuring the higher-ups understand why new technology solutions are being implemented. While it is critical that the CEO understands the importance of a new platform matters, you must also get buy-in from everyone on the team, especially the people responsible for actually using the new technology.
Otherwise, you risk wasting the money you spent on, for example, a new customer relationship management (CRM) tool because no one is using it (or not using it to its full potential).
The Solution
Take the time to explain to your team why the new technology is being implemented and how it will help make their day-to-day lives easier. Get them excited. Don't make the new tool feel like just another task on a to-do list.
Learning How to Use Technology Properly
Many businesses fail to invest in training for new tech. After spending a good chunk on new technology, you might be reluctant to spend as much or more on training your team. But the truth is, every new piece of technology adopted by your company will require training so your team can use it effectively.
The Solution
Don't assume that because the new platform is similar to your previous solution, or is marketed as "easy-to-use," that training is unnecessary. Quite simply, if you want to get the most out of a tool, your team needs to know how to use it to its full potential.
Do not fall into this common technology-adoption trap. When budgeting for a new tool or platform, include training costs into your estimates, and follow through with training for all relevant members of your team.
Integrating New Technology into Current Work Flows
Anytime your company implements new tech, the way work is carried out changes. Some tasks may follow a different path, while others might be eliminated only to be replaced by new tasks. It can feel overwhelming to update workflows and documentation, but this is a critical step for ensuring your business runs smoothly.
The solution
Make a plan to update documentation before the new technology is deployed. Who will use it? What tasks need to be completed? Assign a subject matter expert to document the process in the weeks after implementation to ensure workflows stay up-to-date and useful.
Monitoring Data and Progress
One of the most exciting parts about implementing new technology is that it can help your business increase efficiencies and provide a better product or service. However, it is important to track and monitor data to get a clear picture of the effectiveness of a new tool.
The Solution
Monitoring data is one of the most efficient ways to ensure new technology is actually helping your company succeed. Set goals before implementation and know when it is time to call it quits. Don't fall for the sunk cost fallacy by assuming you have to continue to use the tech because you've already invested so much in it.
Final Thoughts on Implementing New Technological Solutions
Technology may be the future, but it can be a struggle for businesses, especially smaller businesses, to navigate implementing new solutions. Forward-thinking business owners know they need to embrace new tools to stay competitive, but that does not mean jumping on every new bandwagon.
Wait to see how the market reacts to new advancements before investing your time and resources. When you are confident, make a plan for training and implementation. This will help ensure the new technology is a help and not a burden for your business.