Your Tea Time Tip: Marketing For Busy Entrepreneurs
There are so many components to SEO (search engine optimization) – from researching keywords to fine tuning your website. Not only that, but you'll find all sorts of conflicting information online about what to do and what not to do.
Want clear answers? Wishing someone could explain it simply so you can get results?
In this video that was recorded during a live Facebook broadcast, I cover your questions about all things SEO.
Why SEO?
Everyone wants their website to come up at the top of Google search results when people are looking for something they provide, whether it's marketing services like eVision Media or products on an e-commerce site.
You might think that coming up on page 2, 3 or 4 is pretty good, but it's not! Most people find what they're looking for on page one. Beyond that, the odds are slim that you're going to be found, no matter how amazing your branding or content is.
SEM vs. SEO vs. Social Media Marketing
People sometimes get these three confused because they sound so similar. However, they're all different:
SEO is optimizing your website for better rankings
SEM is paid Google, Yahoo or Bing ads
Social media marketing is buying ads on platforms such as Facebook and Instagram
Now that that's cleared up, let's talk about blogging and SEO.
Is Blogging Good for SEO Rankings?
YES! Blogging is an extremely effective tool to use if you want to boost your search engine rankings. Google is looking for sites that are relevant and active.
If people find useful info and stick around on your website rather than bouncing away after a second because it's not what they're looking for, Google starts to get the message that your site is important.
Here's how I could turn this video into a blog post:
Know my target audience and understand the language that they would type into a search box
Choose keyword phrases from questions people asked
Do some keyword research (If you have a service-based business, here's a great blog I wrote to get you started)
Start writing!
Get 7 amazing SEO tips for your blog.
How to Get to #1 on Google
Despite the promises you hear from spammers filling your inbox, getting to the first page on Google is NEVER guaranteed.
If you choose a black hat SEO company, in the end you'll be out a hefty amount of money after maybe enjoying a short, exhilarating ride on the first page. You will be penalized by Google for trying to game the system, and you'll have to do a lot of work to get back even to where you started.
You can help boost your rankings by focusing on:
Creating a well-built website that loads fast and isn't bloated
Using proper title tags
Using proper H1 and H2 tags
Adding relevant keywords to the copy (without stuffing)
Combining SEM with your SEO strategy for immediate results and relevancy (I explain in more detail why SEM is relevant to Google in the video)
In many cases, hiring SEO experts can be so good for your ROI. Chat with us today.
Gain valuable knowledge at your own pace with my monthly social media program called AMPLiFY! Business Academy. It's a monthly membership program that includes training videos that are added to the training library each month.
Until next time,
Susan Friesen
P.S. If you want to experience our content marketing efforts, sign up for our newsletter and also receive our Ultimate Website Guide at: www.UltimateWebsiteGuide.ca
What If You Could Learn Social Media and Online Marketing Each Month With Ease – all at your own pace?

If you are new to Social Media and online marketing or find it overwhelming and confusing, my monthly group coaching program, AMPLiFY! Business Academy is a perfect way for you to incrementally learn the best strategies and tactics to help you grow your business online.
Uncover what it takes to execute a successful, revenue-driving social media strategy
Learn how to build relationships, trust, and brand awareness with your ideal customer
Discover actionable strategies to engage followers online
Master creating compelling content that's always on target
Discern how to authentically differentiate your product or service offerings in a crowded marketplace
Find out the best times to post for higher readership
Stay abreast with the latest prospecting techniques to grow your list, groups and more…
Learn ways to engage through social media monitoring and listening
Online marketing can be very overwhelming. It's hard to know what to do, when to do it and how do it – especially with so many experts out there giving you very conflicting messages from one to another.
› CLICK HERE FOR DETAILS
About the Author, Susan Friesen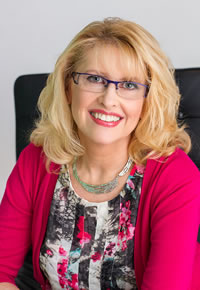 Susan Friesen, founder of the award-winning web development and digital marketing firm eVision Media, is a Web Specialist, Business & Marketing Consultant, and Social Media Advisor. She works with entrepreneurs who struggle with having the lack of knowledge, skill and support needed to create their online business presence.
As a result of working with Susan and her team, clients feel confident and relieved knowing their online marketing is in trustworthy and caring hands so they can focus on building their business with peace of mind at having a perfect support system in place to guide them every step of the way.
Visit www.ultimatewebsiteguide.ca and download your FREE "Ultimate Guide to Improving Your Website's Profitability - 10 Critical Questions You Must Ask to Get Maximum Results".