Enjoy this latest episode of: Your Business Edge – AMPLiFY! Small Business Marketing Strategies
Are you a solo-entrepreneur and are considering building a team?
Watch this in-depth interview with HR Consultant and Leadership Coach, Katherine Hartvickson of Quantum Ascendance.
In this candid conversation, find out if hiring a VA is your best option when it comes time to getting help for your business. Discover the differences between hiring an independent contractor, part time or full time employee and salaried employee.
Also understand what the government is looking for and what the ramifications are if you are not following their rules and regulations.
Katherine addresses your first move to transitioning from solo-entrepreneurship to hiring a new team member and how to avoid hiring the wrong people. Learn about:
Getting clear on what you want your new hire to do;
What kind of interview questions will get you the best insights on whether they are a good fit or not;
Where to go to hire qualified people. Is Facebook a wise route to take? How about Craig's list? Ever thought of using a temp agency? Katherine explains the pros and cons of several choices you have.
Watch below!


To get more information, be sure to pick up a copy of Katherine's book called: The Small Business HR Crash Course: The Insider's Guide to Creating a High-Performing Team and Highly Profitable Business.
How to write job descriptions
How to advertise for your open position
What's allowed on an application form
How to let a difficult employee go
And so much more!
Other resources to explore:
The Pros and Cons of Hiring Employees Vs. Independent Contractors
Katherine's website: QuantumAscendance.com
To your business success,
Susan Friesen
P.S. If you liked what you read (and watched) here, you will want to sign up for our newsletter where you'll get notified every Thursday of that week's blog posts. Click here to also receive our free website guide: www.UltimateWebsiteGuide.ca
About the Author, Susan Friesen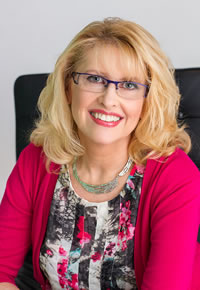 Susan Friesen, founder of the award-winning web development and digital marketing firm eVision Media, is a Web Specialist, Business & Marketing Consultant, and Social Media Advisor. She works with entrepreneurs who struggle with having the lack of knowledge, skill and support needed to create their online business presence.
As a result of working with Susan and her team, clients feel confident and relieved knowing their online marketing is in trustworthy and caring hands so they can focus on building their business with peace of mind at having a perfect support system in place to guide them every step of the way.
Visit www.ultimatewebsiteguide.ca and download your FREE "Ultimate Guide to Improving Your Website's Profitability - 10 Critical Questions You Must Ask to Get Maximum Results".