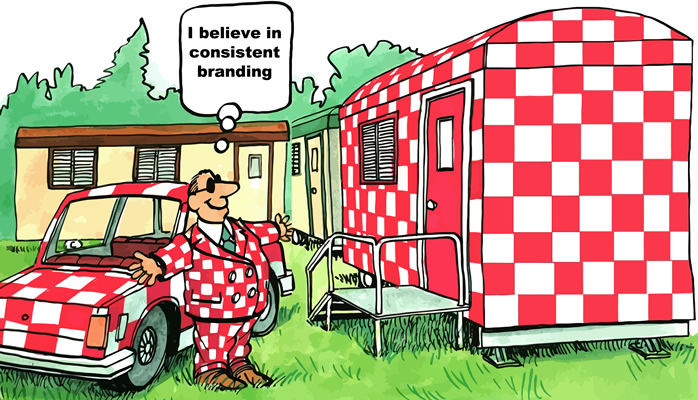 What is a brand anyway?
Many people think it's a logo or website, but it's much more than that. A brand is not only what people see when your business is presented to them, but it's also what they feel.
And it's that feeling or perception that makes or breaks a business. It's the perception of what your audience thinks and feels about you and your business that makes up your brand.
And it's those feelings about your brand that will determine how you and your business are remembered and trusted.
Whether it's positive or negative, those feelings associated with the perception of you and your business is what's critical and needs to be given significant attention when starting or building your business.
It is my hope that after reading this article, it will provide you with some food for thought into developing a professional brand if you haven't done so already.
There are several ways a brand helps a business grow:
Makes your business memorable and represents something meaningful to the consumer
Creates trust that you can be relied on to meet a consumer's expectations
Builds your credibility and establishes you as an authority in your field
Saves you time and money by getting established quickly and avoiding lost sales
Attracts your ideal clients who are looking for exactly what you have to offer
Provides a solid base to help grow your business with loyal followers
With so many reasons to have a solid brand in place, it's also important to ensure you have brand consistency.
What I mean by that is having your brand always in mind when doing any kind of representation of your business. This not only means how you present yourself in public or on Social Media (as in what you say and write, how you behave or how you look), but also from a visual perspective.
It's the visual brand of your business that will help develop brand recognition with your followers.
So if you want people to remember who you are, brand consistency needs to be always top of mind when creating your website and all of your marketing materials including your social media pages.
The visual component of your brand often consists of the following attributes:
A well designed logo
Specific brand colours
Strategically chosen fonts/typography
Relevant shapes, photos or images
An overall flow, style and feel
You want to take all of these attributes into consideration when designing your business cards, product/service packaging, social media banners, advertisements, flyers, stationery, eSignature and anything else your prospective clients and followers might see.
With your website being the primary marketing piece that you have (remember that it's working for you 24 hours a day, 7 days a week), it not only needs to represent your brand perfectly but also all of your marketing materials must look similar to it.
This means everything you do when representing your business must match your overall brand in order to get maximum results. You don't want to confuse and throw people off when brand consistency is not there. A confused mind will say "no" every time.
To your success,
Susan Friesen
About the Author, Susan Friesen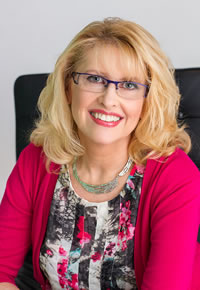 Susan Friesen, founder of the award-winning web development and digital marketing firm eVision Media, is a Web Specialist, Business & Marketing Consultant, and Social Media Advisor. She works with entrepreneurs who struggle with having the lack of knowledge, skill and support needed to create their online business presence.
As a result of working with Susan and her team, clients feel confident and relieved knowing their online marketing is in trustworthy and caring hands so they can focus on building their business with peace of mind at having a perfect support system in place to guide them every step of the way.
Visit www.ultimatewebsiteguide.ca and download your FREE "Ultimate Guide to Improving Your Website's Profitability - 10 Critical Questions You Must Ask to Get Maximum Results".