Today's eTip is about using video on your website home page to help boost your list building efforts.
Sometimes I'll see a business or entrepreneur's website and their video on the home page is either amateurish looking or it's too much of a commercial.
What you want is something that is personable, friendly and brings out your personality so that you draw people in and compel them to want to watch your video.
You want to make it 1-2 minutes long – nice and short, concise and to the point.
You also want to end it with a call to action to get people to sign up for your free giveaway. This really works well for list building.
Make your home page video short, concise and end with a call to action.
Click To Tweet
Stats show that people rarely buy right away when they visit a website so you want to give them a reason to get into your list so you can continue to build the "know, like and trust" relationship with them. By doing that is by getting them to sign up for your free giveaway.
The best way to do that is to share in your welcoming video why they should sign up for it and what kind of benefits they'll get from it.
Make the video more about your free giveaway and less about you and get people into your list so that you can then nourish them and eventually convert them into clients.
Read further specifics about creating your home page video here.
I'd love to hear what you think – do you have a video on your website home page and if so, does it have the best call to action for list building purposes? Share your response below in the comments section or if you have a question, I'd be happy to answer.
To your success,
Susan Friesen
P.S. New to online marketing or you find it overwhelming and confusing? Check out Social Blast: eMarketing for Entrepreneurs. It's a monthly group coaching program for those just starting out or wanting more advanced strategies to help with their online marketing and social media efforts.
CLICK HERE: www.socialblastcoaching.com
About the Author, Susan Friesen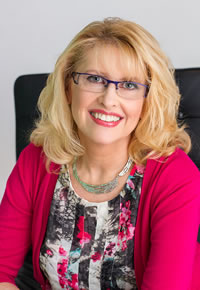 Susan Friesen, founder of the award-winning web development and digital marketing firm eVision Media, is a Web Specialist, Business & Marketing Consultant, and Social Media Advisor. She works with entrepreneurs who struggle with having the lack of knowledge, skill and support needed to create their online business presence.
As a result of working with Susan and her team, clients feel confident and relieved knowing their online marketing is in trustworthy and caring hands so they can focus on building their business with peace of mind at having a perfect support system in place to guide them every step of the way.
Visit www.ultimatewebsiteguide.ca and download your FREE "Ultimate Guide to Improving Your Website's Profitability - 10 Critical Questions You Must Ask to Get Maximum Results".