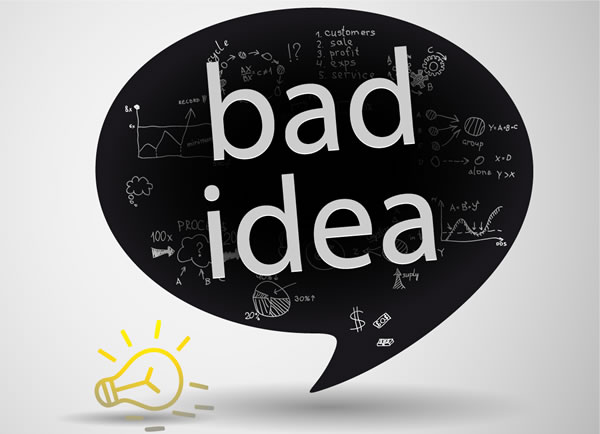 As a new business owner, it can be tempting to want to save a few bucks by setting up your website using free or low cost website template services.
While it's true, you may be able to get up and running in a few minutes, there are some hidden costs to setting up your online presence using these website building tools.
As an experienced professional, over the years my team and I have had to help "rescue" many businesses from these so-called easy website solutions. Their level of frustration and lack of results finally got to the point of picking up the phone and getting help.
Do you use a free or cheap website building service? After reading this article, I'd love to hear about your experience in the comments section below.
Here are some compelling reasons why these free/low cost website building tools are costing you and why investing in a professional website is critically important:
Cheesy cookie cutter templates cheapen your brand
One of the most important elements of your online brand identity is your business look and feel. Having a logo and brand colours can help you to stand out and make you more memorable.

Truth is that most of the free/low cost website building tools force you to choose one of their prefabricated templates.

This hurts you in several ways:

First, anyone else who uses that website template will have exactly the same look and feel as your business.  This can cause brand confusion if another business appears identical to yours.  Plus it makes your business look "cheap" that you didn't invest in unique branding.

Secondly, it forces you to choose from the selection of available templates.  You may not find one that suits your business where it will properly attract your ideal client.

Third, often these templates look old and outdated. This will make your business look amateurish and coming across as being cheap. No one wants to hire a business with that perception in mind, would you?

Hiring a professional web design company helps you to have website graphics that are unique and perfectly suited to your business.  And to take that a step further, you can then apply your branding consistently across all your marketing for a unified, professional look.

Cheap website templates keep you stuck on their services forever
Think you will own your website?  Think again.  When you use free/low cost services for your website, your content is locked into their unique proprietary systems and template.

This means you risk getting shut down with no warning at any time for a variety of reasons like being accused of spamming or some other broken rule against their terms of use policy.

Moreover, it is impossible to download your website files and upload them to a new website hosting service.  If you ever want to change providers or the one you are using goes out of service, you are tough out of luck.

You can't customize or add any frills
The dirty little secret these low-cost/free website services don't tell you is you truly have to use the website as is.  If you want to add any custom scripts or functionalities, you have no way to access the server to add these.

This can be very frustrating.

If you work with a professional web developer, they can set your custom website up on a reputable hosting server that provides customization access to your website and add any functionality you can dream of.

Sky's the limit.

Difficult to optimize for search engines
While some free/low cost website templates say they offer tools for SEO, these tools pale in comparison to the ability a professional SEO service has to properly optimize your website and drive traffic.

Many of the website templates don't give you access to the key elements needed to affect SEO such as meta tags, titles, and header tags.

Plus, website templates often use flash technology which can't be picked up by search engines or be seen on most smart phones.

Bottom line, if you want to drive traffic, hiring a website design service ensures that you'll be able to properly optimize your website to rank well in the search engines.

Ugly Banners and Stat Counters
Don't cheapen your professionalism online by using a website template that adds free banner ads for other companies.

And as good as an idea as it may seem, the tacky stat counter at the bottom of the page has the same effect.

Not only is this ugly, but it drives visitors away from your website.

Building your own custom website means the only products and services you advertise are the ones you choose.  That way, you keep the website visitors on your website (as opposed to sending them off to somewhere else when they click on those banners) with a better shot at adding them to your mailing list or buying something.
If you've been managing your website by yourself until now, it's hard to know everything about running a business, especially when it comes to your website. It may be time to have a team who can help you create a unique online presence that sets you apart and gives you the flexibility to customize it to meet your unique business needs.
Contact us today to find out how building an attractive, uniquely branded website can position you as a leader in your industry.
To your success!
Susan Friesen
P.S. Do you have any experiences to share when using the free/cheap website template services available?  Leave a comment below!
About the Author, Susan Friesen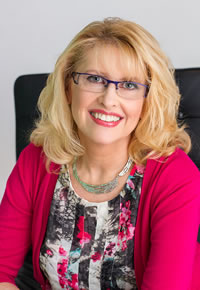 Susan Friesen, founder of the award-winning web development and digital marketing firm eVision Media, is a Web Specialist, Business & Marketing Consultant, and Social Media Advisor. She works with entrepreneurs who struggle with having the lack of knowledge, skill and support needed to create their online business presence.
As a result of working with Susan and her team, clients feel confident and relieved knowing their online marketing is in trustworthy and caring hands so they can focus on building their business with peace of mind at having a perfect support system in place to guide them every step of the way.
Visit www.ultimatewebsiteguide.ca and download your FREE "Ultimate Guide to Improving Your Website's Profitability - 10 Critical Questions You Must Ask to Get Maximum Results".