Get to Know Susan Friesen
Web Development Specialist, eBusiness & Marketing Consultant, and Social Media Advisor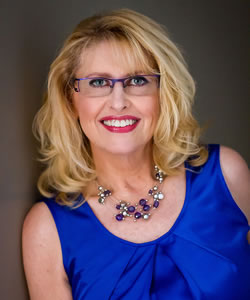 As the founder, Susan brings a unique advantage to eVision Media clients by having earned a Bachelor in Business Administration degree with a concentration in Computer Information Systems through the Thompson River's University.
Her experience in the Web Development industry since 1999 has gained her much insight and knowledge in how to effectively brand a business and then translate that to a user-friendly, search-engine friendly, custom designed website. She is a graduate of the Vancouver Film School Multi-Media program and also earned several certificates in technology through the University of Victoria and Athabasca University.
Throughout the years, she has also studied many industry experts such as Kim Castle (Branding), Mari Smith, Kris Gilbertson, Sean Malarkey, Lewis Howes, Melanie Duncan & Amy Porterfield (Social Media), Lorrie Morgan-Ferrero, Troy White & Doug Edwards (Copywriting), Fabienne Fredrickson (Client Attraction), Ali Brown & Lisa Sasavich (Product Launch) and David Neagle (Mindset) to broaden her scope of knowledge in order to bring the best of all marketing worlds to her clients.
She won the 2003-2004 Governor General's Bronze Academic Award for achieving the highest academic standing in a diploma-level post secondary program.
Susan is a past webmaster for the collectively-owned Hollinger websites such as The Vancouver Sun, The Province, Vancouver Today and others (they are all now under the canada.com umbrella). She also worked with Tourism BC on the North American www.hellobc.com website, as well as the UK and Australian sister sites.

Susan is a member of The Business and Professional Women Network, an International non-profit organization comprised of women working for working women. Their mission is to achieve a just and equal status of women in all levels and areas of society where decisions are taken in true partnership with men, based on mutual respect, for a more balanced and peaceful world.
An Interview With Susan
How long have you been a web developer and how did you become an eBusiness mentor from that?
In 1999 I graduated from an intensive multi-media program at the Vancouver Film School where I was immediately offered a job as assistant web master for Hollinger Digital. After one month, I was offered the web master position where I was in charge of several sites for the Southam group such as the Vancouver Sun, the Province, Vancouver Today and others.

In 2001, while earning my Bachelor in Business Administration degree (concentration in Computer Information Systems), I began to build my web development business.

It was while working with many women entrepreneurs in answering their questions on business processes and marketing that I evolved into the role of a mentor and became the source of encouragement, knowledge and assistance that many did not have in their personal lives.

This aspect of what I do for my clients is truly rewarding for me and I am in deep gratitude that I have an opportunity to help women grow into the professional career women they aspire to be. ... Read More
Who do you work with exactly?
Being one myself, I love working with women entrepreneurs who seek the extra support and marketing guidance that will help build their business. We also work with many men too as well as corporate and government agency clients. Before I can provide an estimate, I need to get to know their business and what their goals are first. We do this by scheduling a 30 minute complimentary phone session where I explore more about their needs and what they hope their website will accomplish for them. We use this time to see if we are a good fit and can be comfortable in working with each other. Since we do so much more than just build websites, it's important to get a solid understanding of who I work with and visa versa. If the vibe isn't there for either of us, then we know there is someone else out there who can better serve their needs. If we hit it off, then that's the best working relationship anyone can ask for! ...Read More
What happens if you haven't worked with businesses in my industry yet?
One of the great advantages to working in this industry, is that I get the opportunity to learn about all kinds of different businesses while working with our client. However, even if I haven't worked with a particular industry yet, the foundation always remains consistent with all of them - a website is marketing and business and so it doesn't matter which industry, the same principles apply....Read More
How are you different from all the other web developers out there?
Many clients come to us because they are unhappy with their current web developer. I hear many times how they either do not know enough about branding and marketing to meet the needs of the client or, they are simply not reliable and can't be reached when they are needed the most. what separates our company from other developers is that we offer exceptional customer service. We always respond to requests within a day and strive to complete a request within 2 working days.

Not only that, we also truly care about the success of our clients. Daniel and I are always on the look-out for ways our clients can market themselves.

Moreover, we are an "all-in-one" boutique firm where we can offer our clients a wide array of services. The big benefit in this is not having to search around for someone each time a new service is needed, but even more importantly, we grow to know our clients' businesses very well and can easily offer suggestions for their marketing efforts, understand what it is that they need to get to the next level of success, and will always ensure their brand identity is kept consistent and intact. ...Read More
Who do you work with the best and what would you expect from me?
I love working with entrepreneurs and business owners who are passionate about their business and understand the value of branding and what role their website plays in their overall business success.

Whether they are brand new to business or have been around for a while, it is the one who is open minded to our expertise and fully realizes they do not have the same skills and knowledge as we so are ready, willing and able to let go of any control over how they feel things should be done. That is not to say, however, that we don't listen to their feedback and ensure we fully understand their needs!

I work best when I can collaborate fully with our clients where their input and expertise is greatly needed in order to come up with a product we are both happy with.

To be perfectly frank...it is difficult for both me and the client when the client is not wanting to listen to our advice and insists on us doing exactly as they say. The problem with this scenario is that rarely, if ever, is a client well versed in eBusiness, eMarketing, web development, branding, copywriting and graphic design. We are. So to have someone tell us how to do our job is, well, the same as a client telling you how to do yours! There are lots of web developers out there that will only do as they are told and if this is what you are looking for, they are easy to find.
...Read More
How long does it take to get me up and running?
This really does depend on what it is we are doing for you. If you are a brand new business, then we will need to get started with your branding design. This process entails an initial interview (with possibly several others, depending on which package you go with) in order to do a market analysis. This is so we can get started in designing your logo.

The logo design process can take up to 2-3 weeks, depending on how many revisions we do and how quickly you get back to us with feedback. Once the logo is completed, or if you already have a logo established, then we can start designing the website. Count on at least 6 weeks for your website design and development process to be completed. This truly is a ballpark as it all depends on how robust of a site you want. If it's a simple 5 page site, then it won't take near as long as a complex, custom designed site with many bells and whistles.

At the time of receiving your project estimate, a timeline is provided on how long the project is estimated to take, barring any unforeseen delays. ...Read More
What exactly is "branding" and why do I need it?
The short answer is that branding is "personality or essence" you want your business to be perceived as when someone walks away from doing business with you. It is certainly much more than a logo design; however, every business needs a graphical representation of their brand and this is where we come in.

During the brand-definition process, we find out what your essence is, how you want to be perceived by your clients, and what personality you want your business to be portrayed as. All of this comes out in the brand design we create for you. In the logo, business cards, website, and other promotional items that are used in your business marketing efforts.

The reason why branding is so important is that it is what separates you from your competitors. It brings out your unique selling position (USP), differentiates you from others by showcasing your strengths, and presents your business in a polished, professional light. Without a well defined and designed brand, you could be perceived as an amateur, which I'm sure is not what you would prefer! ...Read More
What is SEO/SEM and eMarketing and why is it so important?
SEO stands for "Search Engine Optimization" where SEM stands for "Search Engine Marketing". eMarketing is a bit different where it encompasses all marketing avenues that are available to a business person through the Internet.

Utilizing these three entities in your marketing efforts is imperative. You will have a hard time building a successful business if you don't deploy some sort of marketing that will draw qualified traffic back to your website.

Gone are the days of relying solely on "off-line" advertising methods. It's not to say they no longer work; however, it's imperative you use the on-line medium to your advantage in order to get optimal results. ...Read More
What kind of mentoring do you offer?
Over the years, I have helped many clients get more familiar and comfortable with the on-line world. For many, it's a scary, confusing place and I'm here to take your stress away and give you the tools and knowledge you need to know in order to build your business using on-line methods.

My expertise is in branding, marketing and copywriting and have an abundance of information I can share on how to take advantage of those key areas for your business.

I can teach you anything from how to set up a blog (and what to write in one!) to social media, to writing newsletters to launching a new product to putting on a telesummit or webinar. The possibilities are truly endless.

Whatever you are confused, overwhelmed or stuck by, I can help bring clarity to it all and get you going on what you need to do to get your business to the next level.
...Read More
Can I contact some of your clients to see what it's like to work with you?
Absolutely! As you can see, there are many testimonials throughout the site of happy clients that we have worked with over the years. I encourage you to contact anyone you wish and ask them about their experience in working with me. ...Read More
How would we work together and what is the process involved?
First of all, I'd be thrilled to work with you so I can help you grow and expand your business! All of our dealings can be managed quite easily over the phone and by email. There is rarely a need to meet in person and in fact, there are many clients that I know quite well and have never actually met in person!

Once I have sent your estimate and you decide to work with us, the first thing we would need to do is confirm that you agree with our standard terms and conditions, along with the estimate that outlines what we will do and the costs involved.

Next we'll send you an invoice for a 50% deposit so you can be assured of solidifying a spot in our production queue. Once payment has been received and cleared, we can get started! We will either be starting on your logo by doing a marketing analysis or starting right away with the website design if your brand has already been established.

All throughout the process, I will be sending your proofs through email (there is no need for us to meet in person) and will be asking for your honest feedback on what you like and don't like about the proof.

Once the proof is finalized, we are ready to move on to the next step of building the site! After the site has been built, we will require the final payment of your development and everything can go live. ...Read More
How do you prefer to be paid and do you take credit cards?
When I prepare an estimate, it is with the assumption the project will be paid for by either cash or cheque. We do this so we can pass on as much savings as possible to our clients by not adding on the admin fees of credit card processing. However, we do accept payment by credit card but with the caveat we will need to remove that savings given to account for those processing fees. The same principle applies if you wish to pay by PayPal. ...Read More
Ok, I know what program I want but am unsure of which level to choose, can you help me with those options?
Absolutely! That's what I'm here for. We can go over all your options, assess where you are at right now, and I will help bring clarity to what your needs are to get you started. Ultimately, you will decide which option is best for you but I am here to answer any questions and concerns you may have. ...Read More
I'm not sure if I'm ready to make such an investment in my business, do you have any low-cost options I can consider to help me decide what to do?
Certainly. I understand if you are not quite ready yet to burst on the business scene and need some time to get more clarity on what you want to do. In the meantime, you are more than welcome to sign up for my eNewsletter where I share informative articles on how to market your business on-line. As a bonus, you'll receive my free report called, "10 Things You Need to Know NOW to Prevent Your Website From Being a Marketing Disaster". Subscribe here. ...Read More
Ok, I'm ready to invest in not only my business but in myself too, but I have a couple of questions. Can I call you?
Congratulations on making that first step to building a successful business! I know it can be a scary thing to do, but don't worry, as I am here to guide and nurture you every step of the way!

Give me a call at 604-855-4643 or fill out this consultation form to schedule a time to chat when we are both available. I look forward to getting to know you! ...Read More