Kind Words From Our Clients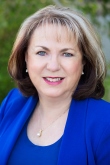 "I can't say enough good things about Susan and her team of dedicated professionals. Before hiring eVision Media, I had used another person to create my website, Facebook page, logo, etc. And guess what? No clients. Another business friend of mine suggested I use her person, Susan.
And wow – I went from the minors to the major league instantly. She spent the time to get to know me, what my business delivers, who my ideal clients were (and she helped me figure that one out too), and then worked through an iterative process to create my logo, business cards, website and marketing materials.
She completely leads my program launches and can usually speak in my voice the way I could only dream of. I highly recommend her services – she jumps through hoops and has never disappointed me or my team!"
Katherine Hartvickson
Quantum Ascendance HR Consulting

"Just feeling a lot of gratitude for being so wonderful to work with. Given the realities of my school we have a lot of turning on a dime that's needed, and I want you to know I am so grateful to you for being there, right on everything, even when things are pressing. Your quick turnaround abilities are so helpful to me.
I thank you for being gracious and accommodating. It is so valuable to me to know you have my back."
Marguerite Rigoglioso, PhD.
Seven Sisters Mystery School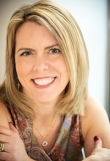 "Susan and Daniel and their team at eVision Media have truly exceeded my expectations. I thought I was hiring a VA, and what I hired was a full-service online marketing team who truly knows how to promote my business.
Professional, knowledgeable and talented, I recommend Susan and Daniel for any entrepreneur who wants to put the time in to be seen online in a world where it can be hard to stand out."
Susan Elford, BA (Hons), BPR, APR
PR Strategist & Leadership Coach
Elford Communications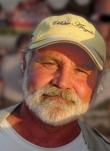 "A great big shout out for Susan Friesen and your team of skilled professional web site builders…I've been wanting to re-build my web site for many years now, and I was lucky to find Susan and the eVision Media team to see my vision through and to make it happen.
In the past, I couldn't find the right team that it takes to build a professional site in a very reasonable amount of time and cost.
Thanks so much and I will be a repeat customer in reference to making updates and additions.
Again, thank you Susan and team, for your hard work and diligence."
Mike Anderson
Anderson BoatWorks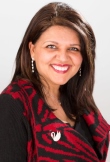 "I appointed eVision Media to create my website and have been nothing but delighted with the service provided.
Susan is "to the point" and razor sharp focused, offering tremendous depth and knowledge in her advice. I particularly recommend her services because she hears you, and knows how to position you too."
Kindi Gill
ACA Owner Spark Expansion Coaching and Consulting

"I have been working with Susan and Daniel at eVision Media since 2012 when I was looking to enter the world of social media and put a new look on my existing website.
Susan created my last website which was launched in 2012 and it was stunning! Just recently Susan helped me create and launch my newest website. What a great experience! As my business has evolved and changes needed to be made, both Susan and Daniel were there to guide me through. Daniel's expertise in SEO management has been extremely helpful. Just this past year, my largest client to date came as a result of them finding my website. I can't express enough gratitude for all they have done for my business.
I would highly recommend that if you are looking for a professional company to help you design and create your unique website, don't hesitate to call Susan and Daniel at eVision Media.
Thank you so much for all you've done for me!"
Barbara Katnich
Fresh Approach Designs

"I would recommend eVision Media to any of my colleagues who not only are looking for professional and reliable services, but also need the creative edge.
Susan's team helped walk me through the re-branding process and web design process holding my hand all the way. They are an absolute top notch company. I received way beyond what I could have ever expected.
I am impressed with not only their technological knowledge but marketing knowledge as well. I will continue to work with them as my business continues to grow."
Sherry Gaba
Psychotherapist and Life Coach on VH1's Celebrity Rehab
Author of "The Law of Sobriety: Attracting Positive Energy for a Powerful Recovery

"I can't recommend Susan Friesen and eVision Media highly enough. From mentoring to website development to marketing, Susan and her team helped me to navigate the murky waters around understanding and implementing an Internet presence. At every turn, Susan was there, artful, knowledgeable and quick to complete every task. And an added perk is that she and her team are a delight to work with. I truly enjoy her sense of humor and down to earth presence. You'll not go wrong with this team on your side."
Terrie Burns
Spiritual Catalyst and Clairvoyant Intuitive
Kentfield (Marin County) California

"Before working with eVision Media, I was working a part time business with my self-built website. After three years, there was so much stuff jammed into the site, it was difficult to manoeuvre and find things. I was really hesitant to spend my hard-earned money on a new website, but I was frustrated and falling short of the professional image I wanted.
After working with Susan and her team on my new branding and website, Wow! I am SO IMPRESSED! They were so patient with me; they asked me what I wanted, what I stand for, who were my clients, etc… they just nailed it! I like that I can go into my site and change pictures or add blog posts easily too.
My amazing website is now a working tool that is available 24 hours a day! I'm really proud of it!
Through this experience, I learned an investment in oneself is a great shot-in-the-arm of confidence and professionalism. You need a professional image if you want to attract qualified potential clients."
Kathryn Wilking
Kathryn Wilking Designs
www.KathrynWilking.com

"It is with great pleasure that I write about the service I have received from Daniel and Susan at eVision Media. Daniel, in addition to a previously successful SEO program, has provided me with various SEO updates that have brought my website up incredibly on page one with many Google search words and phrases.
And with Susan's updates to my site with photos, testimonials and services pages, I am sure to be found before others in my industry. I am so grateful that I have Daniel and Susan here to help me and with my business!"
Barbara Katnich
Fresh Approach Luxury Home Design
www.FreshApproach.ca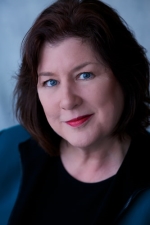 "Susan, her husband Daniel, and the entire team at eVision Media have done an excellent job developing the look, the feel, and the direction of the "Bold and Classy Selling" brand!
They were equipped to handle every aspect of our branding, marketing, social media, and other business consulting needs. They provided full service, hands on guidance with expert knowledge and cutting edge ideas all the way.
Our new website is getting tons of compliments!
Top notch professionalism, innovative thinking, and dedication is what you can expect as one of their clients. I highly recommend Susan and eVision Media for marketing, branding, web development, and social media management.
Thanks eVision Media!
Anne Johnson
Bold and Classy Selling
www.BoldAndClassySelling.com

"Susan specializes in working with female entrepreneurs, and my business partner, Karen Halseth, and I so appreciate the deft and powerful partnering. Susan is our mentor as well as eMarketing provider and always brings fresh and creative ideas to the table.
We are so happy to be working with Susan and her team; it is a wonderful feeling to have this level of guidance and support. We wholeheartedly recommend her and her company."
Aimée Lyndon-Adams
What Truly Matters
www.WhatTrulyMatters.com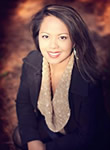 "We looked at many web design companies and SEO specialists, and not only found eVision to be very competitively priced, but also a great fit for Leanne Laine Fine Art. Both Susan and Daniel are very personable and easy to work with, and for us, that is equally if not more important than the price itself. Not only are they very specialized in SEO and web design, they listen to your ideas, give their feedback and work with you to get results.
Leanne Laine is an established wine artist, but when doing a Yahoo or Google search for "wine art" or a "wine artist", she was nowhere to be found. But since working with eVision, not only have we enhanced our website, we have also found our way into the top 5 Google searches for Wine Art and Wine Artist. We are not only pleased with what they have done for us so far, but confident that they will continue to help our business thrive going forward."
Stewart and Leanne Laine,
www.LeanneLaineFineArt.com

"You two are the best of the best. Besides your many skills and talents in business, you are amazing individuals, and funny on top of that! We are so happy to be working with you and your team; it is a wonderful feeling to have this level of guidance and support.
We are just thrilled with the work that you put out each and every time; I hope you know what a gift you are. The skills that you provide are not ones that we excel in, which give us the opportunity to do what we do best, now that is a great partnership."
Karen Halseth
What Truly Matters
www.WhatTrulyMatters.com

"It is with great delight, appreciation and gratitude that I write this recommendation. Susan is a first class marketer with a solid background and understanding of her industry. Susan has a strong passion for her work connecting women entrepreneurs through social media marketing, providing mentorship and coaching to ensure success with their business.
Susan and her team of excellent staff work with consistent professionalism at all times. They produced a first class brand and website for my business including all my marketing promotional material, which I receive positive feedback from my clients often.
I would highly recommend eVision Media for any person looking to have professional high quality work created and delivered on time and within budget.
As a women entrepreneur approaching my first year in business having Susan market and support my journey has been a key advantage to of my success. Thank you Susan."
Jean Burns
JB Home Staging
www.JBHomeStaging.com

"I am an entrepreneur and successful small business owner. The time had come for me to 'declutter' my life and reduce my stress by hiring the experts to do jobs I no longer wanted to do and didn't do well.
When I needed to find a new webmaster Susan Friesen was referred to me. She has been one of those 'angels in disguise' who has taken over my website so that I can focus on the things I love to do, and do well. Susan has been responsive, dedicated, professional, timely, easy to work with, and she has been so helpful in helping me focus on my core business. In a word – she is 'brilliant' at what she does."
Dana Smithers
Empowered Women in Business
www.EmpoweredWomenInBusiness.com

"I was just browsing the web and did a Google search for 'Relationships Coaching' to see where I'm at in their rankings (as I've been non-existent for a long time.) Thanks to the efforts of Daniel Simmons at eVision Media and his wife Susan Friesen, I'm on Page One! Another reason to focus on what you're best at and allow others who really are experts at what you're not do it for you. Can't recommend Daniel & Susan highly enough.
Thanks for what you're doing for me!"
Geoff Laughton
Relationships Coaching
www.GeoffLaughton.com
"I am extremely thankful for the expertise that Susan and staff have poured into our not-for-profit organization. Throughout the website development process, I have been highly impressed with Susan's technical ability, customer service, and marketing knowledge. Susan has been extremely efficient in meeting our requests, and consistently displayed a positive attitude through out the process.
I have relied on Susan's wealth of information, and am confident that our organization is being represented in a manner that is true to our values. With both the big projects and the small requests we sent her way, Susan has worked with equal diligence. I absolutely recommend Susan and eVision Media for any and all marketing and website development needs."
Jennifer Siemens
Community Justice Initiatives (www.cjibc.org) and
Youth Black Book (www.youthblackbook.com)
"Susan and Daniel are wonderful communicators and I highly advise anyone using their services to include the mentorship session. This ongoing mentorship moves the relationship from a marketing service such as website design to marketing strategy. A strategy pushes me to follow through on my end and allows Susan to understand my needs. Incredibly valuable.
Have I told you lately how grateful I am for you, Susan and your team. This is fun. I needed this to be fun. I feel very relaxed and that I can trust you with this. Worth every penny."
Victoria Baschzok
Safety Solutions at Work
www.SafetySolutionsAtWork.com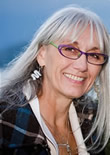 "Susan updated and managed my website for several years and is now supporting my efforts in rebranding. She is current and knowledgeable of her industry, giving timely recommendations. As a mentor Susan effectively zeros in on issues, respectfully challenges perspectives and holds one accountable to moving forward.
It is comforting to know her expertise is always available when tasks getting daunting.
I would not hesitate to recommend Susan to those who are committed to realizing their success."
Vivian Hitchman
LifeWork Coaching Inc.
www.LifeWorkCoaching.net

"Daniel and Susan have been extremely helpful in getting my website noticed. Daniel is very creative in marketing my company which has got me more business and saved me $$$ in advertising.
Susan has made my site more interesting and appealing and is very quick to help me out when needed. I have recommended them both to several people and will continue to do so. They both really care and you and your business and making it the best it can be."
Janet Williams
Magic Home Staging
www.MagicHomeStaging.ca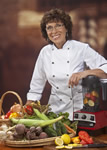 "I love the way the Universe brings us what we want/need. I had been searching for a logo designer and met Susan as I was handing out my business card, lamenting that I needed a logo. Thank you, Universe!
Working with Susan and her team has been a delight. They understood what I was all about and what I wanted for my business, and then took my ideas and essence and transformed them into a logo that clearly represents me and my business. I was amazed at the quick turnaround time. Sometimes it seemed like Susan and her team never sleep.
I also appreciate how much I learned about design and business along the way. It has been such a pleasure working with Susan, that I have decided to have eVision Media redesign my website. I look forward to our growing business relationship."
Marilyn Chiarello
www.ATasteOfLight.com

"I wanted to establish a website that would reflect the uniqueness of my approach to financial planning. Susan and her team did exactly that. Her expertise, ideas and patience have developed a website that produces constant compliments. I look forward to working further with Susan and Dan as we establish further marketing concepts."
G.A. (Jerry) Brown, CFP, EPC, PRP
Senior Retirement Planner
Assante Wealth Management
www.TodaysNewRetirement.com
"Thank you for your guidance in maintaining focus and reaching clarity with respect to identifying my ideal client, and in forming a position statement. You were immensely patient and persistent. I am most grateful for your support."
Gillian Padgett
Okanagan Stress Management Inc.
www.gillianpadgett.com
"What a great find! When we started our business in the fall of 2007, we were looking for a way to get ourselves on the web and find someone who knew what they were doing, recognized the style we wanted and be approachable. We found all that – and more – with eVision Media. Susan and Dan have been fantastic, helpful and just great to deal with.
We still get compliments on our website every week from people who have browsed through it. Some of their comments are: "Beautiful! So easy to use! Great color scheme! Welcoming!" We have been more than thrilled with all of our business dealings with eVision. Dan and Susan are more than just a business, they have become friends who we look forward to seeing at our B&B or just stopping by for pie! We highly recommend eVision Media!"
Andy and Marlene Wouda
Blackberry Lane Bed and Breakfast
www.blackberrylanebandb.com

"I have had a great experience with Susan and Dan in helping to increase my SEO presence as well as marketing my small business. They are very knowledgeable, authentic and great to work with on an ongoing basis."
Lisa Huening
The Shifting Path
www.TheShiftingPath.com
"I've worked with Susan Friesen and her team at eVision Media on a variety of projects and they are very knowledgeable, professional and easy to work with. They always have great marketing and web page ideas and suggest the latest solutions for any web problem. They are super nice people who are a joy to work with and I highly recommend Susan and her team!"
Tammy Lawman
Lawman Communications Inc.

"Before I started my business, it was a little shaky with the funds as you all are aware for the first couple of years. However, I trusted Susan to provide for me what I needed, (website, business cards, pamphlets, marketing materials, logo and much more,) to get my business as well as myself, out into the community.
Recently, my saying has become this….'you can try to do it yourself, but what is your time worth? You can't "write off" your time or yourself, but you can write off a job well done by Susan and her team.'
There are no words at this time, that I can find which fits this team other than complete trust in how they are able to appropriately represent myself and the company I run. Creative Music Factory has been with Susan since 2007, and if you are a busy owner of a company/business as I am, you will have much more time to do what you do well, and let the professionals do their job."
Linda Jane
Creative Music Factory
www.CreativeMusicFactory.ca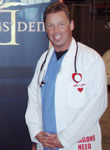 "I have been working with Susan and eVision Media since the inception of my "love business" and I highly recommend her services. They have provided very cost effective services in an efficient and timely manner. I love their professionalism and their ability to work with their clients to market and promote their websites and businesses."
Bobby O'Neal a.k.a. Dr. Love
www.Syncrohearts.com
"Wow! I am very impressed!! Visits are averaging over 100 a day with 9.51 pages per visit and only a 28% bounce rate. The average stay on the site is almost 5 minutes! Over 4000 visits last month! This is one of my best investment ever. We have an average of 13 sales per day and are happy with the results! Thank you so much for making it happen. :)"
Tense Wooden Watches
www.TenseWatch.com
"We have known Susan & Daniel of eVision Media for many years. Their work is A+ and very professional. We are very pleased to endorse them."
Mark & Undine Miller
Undine's Retreat Day Spa Inc.
www.UndinesRetreat.com

"I would highly recommend the services provided by eVision Media. Susan is an amazing and talented Web Designer who is always looking for ways to go above and beyond with her Web Design. As a Designer myself, I am very particular with minute details. Never once did Susan or her team minimize any of my requests or concerns. They work tirelessly to achieve the top results with everything they do and I never have to worry about the outcome… as they always excel.
The web Design and maintenance of the Web site is such an integral part of the business, I truly consider eVision Media a part of Designing Spacez. I would not and could not continue as effectively with out them."
Janet Voth,
Designing Spacez Home Staging and Design
www.DesigningSpacez.com
"We chose eVision Media and went through a very simple but thorough process to determine the look and feel for the website. Susan asked the right questions, provided the guidance (her experience and skills are unsurpassed) and a template was created. Poof… like magic the website was created… a beautiful layout and graphics… with the perfect type of energy.
We got a professional website with the focus we desired in a VERY timely manner and at a most reasonable cost. We highly recommend Susan and her eVision Media team if you want a website from scratch, a makeover or just a little tune up."
Lana, Linda & Kent
www.InfiniteBodyBalance.com
"eVision Media offered and delivered services that were professional, creative and extremely prompt. Susan not only respected our desires but added valuable insight into creating a first class website that caters to businesses and programs who would use our company. I would highly recommend eVision Media to anyone seeking to enhance their web presence."
Michael Johnson
IDC Consulting
www.IDC-Consulting.com

"I hired eVision Media because I had no idea where to begin with branding and creating electronic marketing tools. Susan's team worked on my print and electronic marketing tools and they look fantastic!
Before I hired them, I was at a loss about what I wanted my brand to look like. I had some ideas about what I liked and the image I wanted to portray, but I didn't know how to make that happen.
The results I got from hiring them are amazing! My brand is exactly what I had in mind – it is sophisticated and professional. eVision took my rough ideas and created something cohesive and beautiful out of them. Thanks so much!"
Cheri Dardano
Chez Cheri Home Staging
www.chezcheri.ca

"I want to tell you that I've had more clients and enquiries through people finding me on the www by searching several different combinations of words.
I have been so very busy since you've taken over the SEO stuff. I'm working every day and my internet enquiries are for Decorating work… very successful, thanks again for doing a great job for me."
Lois North
Lois Interiors

"eVision Media epitomizes the integrity and solid top notch professional values that is woefully absent from many in your industry. Your website mirrors the stunning work you have done for so many clients and it has been my honour to watch your journey for so many years.
Your entire team is a showcase of talent and service that put quality and client satisfaction above everything else."
Kristi Graning
Advisor / Mentor

"Susan Friesen is a highly professional business woman strongly committed to her clients, creating quality website design with great integrity and expertise. She is a dependable person of excellence who delivers as is promised. Susan and her eVision Media team excel in website design and I strongly recommend them for all your website needs. I look forward to continued collaboration with her on future projects."
Linda Holden
www.InfiniteBodyBalance.com
"I've worked with Susan on a numerous website projects and she always listens with compassion and develops a professional end result that wow's you! Susan is terrific to work with – she makes you feel comfortable and understands your needs and makes the magic happen. I highly recommend Susan for website design and development, branding, graphic design, e-marketing, SEO and SEM."
Shar Dubas
Coffee News Fraser Valley
www.CoffeeNewsFV.com
"eVision Media has enabled us to majorly upgrade our website. She has been very knowledgeable, easy to work with, and reasonably priced for our small non-profit professional association. She has had to be very creative in how to turn our requests into working computer code and results.
She is prompt in returning email communication, and she and her team are usually on time with the projects, or let us know when there are reasons for delay. We have been very pleased and would recommend her work.
Susan Summers
Music Therapy Association of British Columbia
www.MTABC.com

"Susan designed my new website and I have had so many compliments. She is a pleasure to deal with and is always there to answer any questions that you may have. I would highly recommend her company if you are looking for a new website."
Carol Kaplan
Everything Creative Designs
www.EverythingCreativeDesigns.com

"Thank everyone for the fabulous job! It's wonderful and everyone loves it! The site, the cards, hand outs and the office! We all worked really hard and I got the reaction I was looking for, WOW!
Thank You for your continued support of the success of my business! Your business acumen and friendly nurturing support have become a combination that is hard to beat!"
Tanya Nodich
For the LOVE of EARTH!
www.LoveOfEarth.com
"Susan & Daniel have provided personalized service through the re-design of our website and simplifying our email newsletter process. They are always willing to assist us with computer issues which allows us to focus on the other aspects of running our business."
Trudie & Claude Bouchard
Limbert Mountain Farm
www.LimbertMountainFarm.com

"Susan is forward thinking, creative and detailed, yet keeps things in perspective in regard to your bottom line. I hired her company, eVision Media to redesign my web site to bring it to current times. Her foresight will save any business both time and money, without losing sight of your strategic objective.
I would most definitely recommend her, as I have reaped the benefits from hiring her. I also use the mentoring and SEO to stay ahead in an ever-changing marketplace."
Audrey Gray,
Whispering Cedars Bed and Breakfast
www.WhisperingCedarsBandB.com

"I have been thoroughly impressed with Susan and Daniel's work. They have both provided very useful marketing suggestions and worked hard to implement these ideas. Since using their SEO services, our newsletter sign-up list has increased fivefold. As a result (coupled with the excellent work they did in redesigning our home page and site navigation) our book and documentary sales have been significantly affected. Thank you, Susan and Daniel, for your outstanding work."
Ruth Derksen Siemens
Gulag Letters
www.gulagletters.com
"… We would love to write a testimonial for Susan, Daniel, and the eVision Media team, but we just don't have the time. We are getting swamped with new orders and business has never been busier. With Dan's incredible Search Engine Optimization & Google Adwords campaigns, our website traffic has increased from 180 unique visitors a month to over 3300 in just nine months!
Susan's email customer contact program is so successful that we are often sold out of a given product within days of sending out one of her HTML e-newsletters. We would love to take the time to write a full testimonial but we have to get back to today's new customers!"
Haley Cooper
Koala GPS


"I want to thank you again for making this process so easy and helping us to design and build a beautiful website that contains what we want and has the feel that I think will help the public know who we are."
Dr. Susan Summers,
The Federation of Associations for Counselling Therapists in BC
www.factbc.org
Read more about our "all under one roof" services and how we can help build your business here.