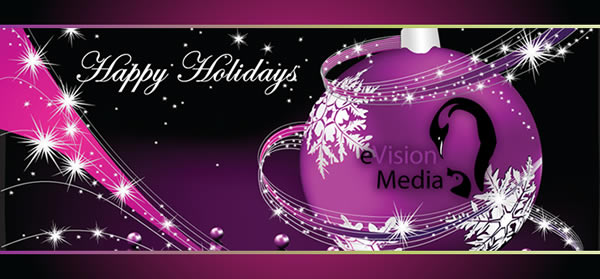 This time of year brings festivity and family fun. It is a time for remembering and looking forward.
We want to take a moment to wish you, your staff, family and all of those you love a wonderful holiday season.
We are so very grateful and appreciative of being able to serve you this past year and look forward to connecting with you more next year!
May your New Year goals manifest effortlessly and 2015 brings you peace, success and an abundance of joy.
Wishing you wonderful memories during this joyous season.
From our family to yours,
The Team at eVision Media