Today's eTip is about the text on your website.
Entrepreneurs often think too objectively when it comes to their website. They feel they only need to share what it is they do or provide, facts about why they are qualified, and even the prices so that site visitors can make an informed decision on whether to purchase or not.
Unfortunately, this is not at all how people make decisions to purchase.
Listen to today's 1 minute tip to better understand what people actually use to make their buying decision.
For more tips on how to make your website get you the results you're looking for, sign up today for our weekly newsletter full of information specific for entrepreneurs and also receive this free guide:
CLICK HERE: www.ultimatewebsiteguide.ca
I'd love to hear your thoughts – if you took an objective look at your website would it be more factual rather than emotionally appealing to your target market? Please leave a comment below or if you have a question, I'd be happy to answer.
To your success,
Susan Friesen
About the Author, Susan Friesen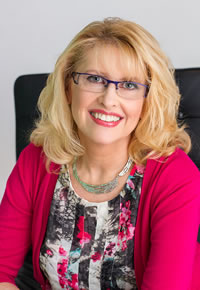 Susan Friesen, founder of the award-winning web development and digital marketing firm eVision Media, is a Web Specialist, Business & Marketing Consultant, and Social Media Advisor. She works with entrepreneurs who struggle with having the lack of knowledge, skill and support needed to create their online business presence.
As a result of working with Susan and her team, clients feel confident and relieved knowing their online marketing is in trustworthy and caring hands so they can focus on building their business with peace of mind at having a perfect support system in place to guide them every step of the way.
Visit www.ultimatewebsiteguide.ca and download your FREE "Ultimate Guide to Improving Your Website's Profitability - 10 Critical Questions You Must Ask to Get Maximum Results".