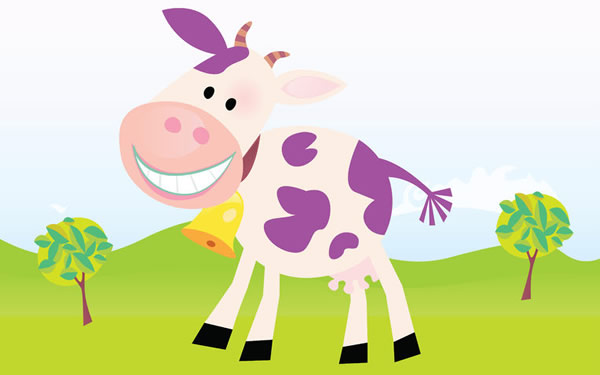 Why Your Need to Be More Like a Remarkable Purple Cow to Stand Out
Have you heard of " The Purple Cow" book by Seth Godin? If not I highly recommend you grab a copy and give it a read.
It's not a new book by any means, it's been around for many years. However, its message is still just as important now as it was several years ago when it was first written. After reading this article, you'll learn my take-aways on how the cow, the purple cow that is, can send your business over the moon if you dare to get rid of the old marketing models and start embracing… well… purple.
How do you define "remarkable"?
Is it something extraordinary? Something that took you off guard that you didn't expect to happen? It could be something unusual or noteworthy but at the end of the day, it's something that makes you take notice.
What can you say about your business that is remarkable?
Ever since reading The Purple Cow, I've been on the look-out for "remarkable" and have been pleasantly surprised to see it pop up in all kinds of places.
As an example, Daniel and I were out having lunch and we noticed a patron walk into the restaurant. He was greeted by the server and before he could tell her anything, she was telling him what his order was going to be. All he needed to do was nod and smile and find his favourite spot to sit and await for his food and drink to arrive.
That's remarkable.
Every once in a while I get my toes done at Undine's Retreat Day Spa in Chilliwack. Even though they are a client of mine, I know that they treat everyone as special as they do me. Of all the ways they make their clients feel like they are VIPs, my favourite (now don't smirk) is the wonderful piece of chocolate I'm given with my green tea.
Ah… now that's remarkable.
Why are these examples remarkable? Because not everyone offers that kind of service.
Not everyone goes out of their way to make their clients feel special. Do you?
This is your opportunity to not be in that category of "everyone" and think about how you deal with your clients. How can you be more remarkable?
Here are just a few areas to explore:
Offer exceptional customer service (like always answering your phone in a friendly manner or sending hand written notes of gratitude as examples.) I know that our success has been greatly attributed to this one key factor alone.
Offer a unique product or service that can't be found elsewhere. I don't mean inventing something brand new, but taking what is "good" and making it remarkable by adding an extra touch, like a new bonus feature or something else that no one else is offering.
Create a unique way of presenting your business to the world that zeroes in on your unique brand offering. Take Linda Jane's Creative Music Factory as an example. Linda is as unique as they come and her brand portrays her style and personality to a "T". People know exactly what they're going to get if they hire her and they definitely know it's not some staunchy piano teacher with a ruler in hand!
Become the cheapest, fastest, hottest, coldest, most efficient, loudest, easiest… you get the idea. Explore the limits of possibility with what you offer.
Zero in on a niche fraction of your market and cater specifically to them. Make them feel special and become the expert for that group.
Once you have come up with some ideas and start to introduce them, next you need to ensure that what you do is measurable so you can see what is working and what isn't. Don't dwell on the misses and keep enhancing and building the hits.
Your customers will love you for it and your bank account will grow!
Share below some stories of when you found a business to be remarkable in some fashion. What made them remarkable and did it make a difference on how you thought of them? How can you learn from that experience and infuse it into your own business? Do tell!
Remarkably,
Susan Friesen
PS, here's the link to purchase The Purple Cow book via: Amazon.ca or Amazon.com
About the Author, Susan Friesen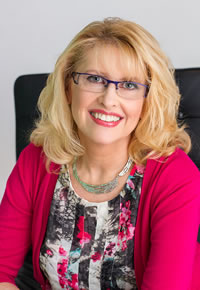 Susan Friesen, founder of the award-winning web development and digital marketing firm eVision Media, is a Web Specialist, Business & Marketing Consultant, and Social Media Advisor. She works with entrepreneurs who struggle with having the lack of knowledge, skill and support needed to create their online business presence.
As a result of working with Susan and her team, clients feel confident and relieved knowing their online marketing is in trustworthy and caring hands so they can focus on building their business with peace of mind at having a perfect support system in place to guide them every step of the way.
Visit www.ultimatewebsiteguide.ca and download your FREE "Ultimate Guide to Improving Your Website's Profitability - 10 Critical Questions You Must Ask to Get Maximum Results".