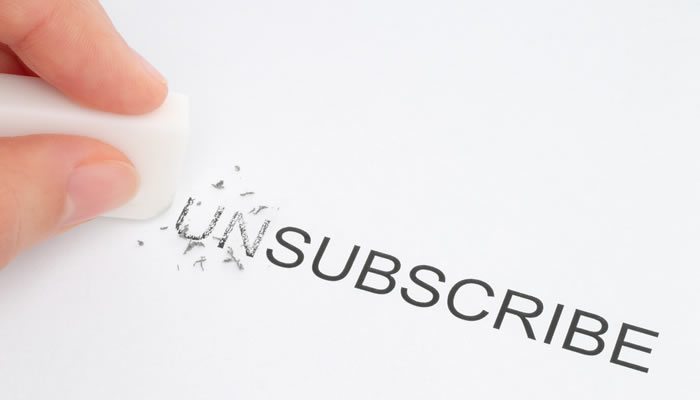 Today's eTip is about what to write about in your regular newsletter.
Do you get turned off when you sign up for someone's newsletter and receive nothing but promotional emails from them all the time? Unless you're buying what they're selling, more than likely you're like most of us and get tired of getting nothing of value from them and unsubscribe from their list.
To avoid your newsletter subscribers from doing the same thing to you, always put yourself in their shoes and provide enough valuable content so they will want to keep receiving emails from you.
Many entrepreneurs miss this important piece and only send out emails about them, their products and services. Whether it's a sale going on or a new product launch to talk about – it ends up being all about them.
So the next time you compose your newsletter, think about the people who are on the receiving end – what would THEY want to receive from you?
How can you showcase your knowledge and expertise to help build up your brand reputation in their eyes? What informative article can you write that will build the know, like and trust factor with them?
This is how to win over new clients – by pulling them in and proving your worth to them. Not by pushing your wares on them. And by doing so, you will definitely avoid the unsubscribes.
I'd love to hear what you think – do you send out regular newsletters that provides lots of value for your readers or are you only sending out emails when you have something to promote or brag about?
Share your thoughts in the comments section or if you have a question, I'd be happy to answer.
To your success,
Susan Friesen
P.S. New to online marketing or you find it overwhelming and confusing? Check out AMPLIFY! Business Academy. It's a monthly group coaching program for those just starting out or wanting more advanced strategies to help with their online marketing and social media efforts.
CLICK HERE: www.amplifybusinessacademy.com
About the Author, Susan Friesen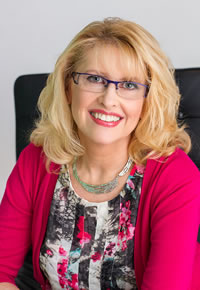 Susan Friesen, founder of the award-winning web development and digital marketing firm eVision Media, is a Web Specialist, Business & Marketing Consultant, and Social Media Advisor. She works with entrepreneurs who struggle with having the lack of knowledge, skill and support needed to create their online business presence.
As a result of working with Susan and her team, clients feel confident and relieved knowing their online marketing is in trustworthy and caring hands so they can focus on building their business with peace of mind at having a perfect support system in place to guide them every step of the way.
Visit www.ultimatewebsiteguide.ca and download your FREE "Ultimate Guide to Improving Your Website's Profitability - 10 Critical Questions You Must Ask to Get Maximum Results".