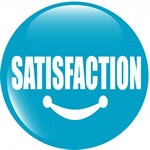 Recently I decided to give the client gallery on our website a "summer cleaning and update." To be honest, I was aghast at how long it had been since I had added in all our new projects (which I can happily say they are there now) but even more revealing, was I also discovered several (now former) clients who had decided to change their website to something "new" and move on without us.
At first, I have to admit, I took it personal. Why didn't they ask us to help them? Are they mad at us? What did we do wrong?
I'm sure you can relate. It's human nature to immediately take something personal, when the truth could be far from it.
But the problem is, how do we know what the truth is if that client never told us there was a problem to begin with?
This discovery of these changed websites got me thinking about communication and some of the more challenging situations we've endured over the years. Indeed, it hasn't been a completely smooth ride… we've definitely had some clients not happy with us that moved on. But we knew about those and usually knew why.
This was different.
These clients just slipped away in the night with nary a footstep to be heard…
After giving this some thought, I came to a couple of possibilities:
1) They wanted a new site but decided (for any given reason) they did not want to hire us for the job.
2) They knew they needed a new site (some of these sites were quite old – like over 5 years so it was badly needed) and didn't want to pay to have us (or anyone) do it. They decided to build their own site instead.
Going back to those challenging client situations, I do know that there has always been one common denominator: A disconnect of expectations.
This happens when the client is expecting certain results that may be different from what we are promising we will do for them. When this happens, I must take full responsibility. If I have failed in communicating clearly on what we will do for a client, and they have a different expectation as to what they will receive, then I didn't do my job right.
Sometimes this isn't as easy as it sounds.
As an example, if a client purchases our ePlus branding package, we do exactly what we say we will do: Submit the client's site into 12 different industry-specific directories and submit into 10 different search engines as well as design and install custom eSignature and eStationery (if the client's software can facilitate them) into their email client.
However, what I've come to realize is that they are not looking at those specifics… they are looking at the results: What will they get out of this investment?
Perhaps their thoughts read:
-"This will get me at the top of the directory searches!"
-"If I just build the website, they will come"
-"I'll be #1 on Google!"
-"People will swarm to my website with all the exposure I'm going to get!"
-"I'll have so many clients from everyone seeing my eSignature, they will surely hire me as soon as they see it!"
You get the idea.
Did I exaggerate a bit? Maybe. But for some… for those clients we lost over the years… I wonder if that's what happened? In any case, I have made a commitment to ensure our communications are clearly stated from the start to avoid any potential misunderstanding.
Do you face the same challenge of communicating to your current and potential clients clearly what they will get from your efforts without them distorting the reality of the benefits of what they will receive?
My intention with this article is to not only share a big "ah-ha" I got from my "Summer Cleaning" but to also get you thinking on how you are communicating expectations to your clients.
If you're struggling with unhappy clients or losing them without any explanation, perhaps it's time to take a look at your website copy, proposals, guarantees and all other forms of communication your clients will see and ensure all expectations are properly managed to avoid any disappointments in the future: you can't promise the world, unless you're prepared to give it!
Do you have a story you'd like to share about a disconnect of expectations you experienced? Please post below and let's go through this process together!
Expectationingly,
Sue
About the Author, Susan Friesen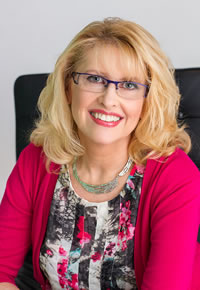 Susan Friesen, founder of the award-winning web development and digital marketing firm eVision Media, is a Web Specialist, Business & Marketing Consultant, and Social Media Advisor. She works with entrepreneurs who struggle with having the lack of knowledge, skill and support needed to create their online business presence.
As a result of working with Susan and her team, clients feel confident and relieved knowing their online marketing is in trustworthy and caring hands so they can focus on building their business with peace of mind at having a perfect support system in place to guide them every step of the way.
Visit www.ultimatewebsiteguide.ca and download your FREE "Ultimate Guide to Improving Your Website's Profitability - 10 Critical Questions You Must Ask to Get Maximum Results".