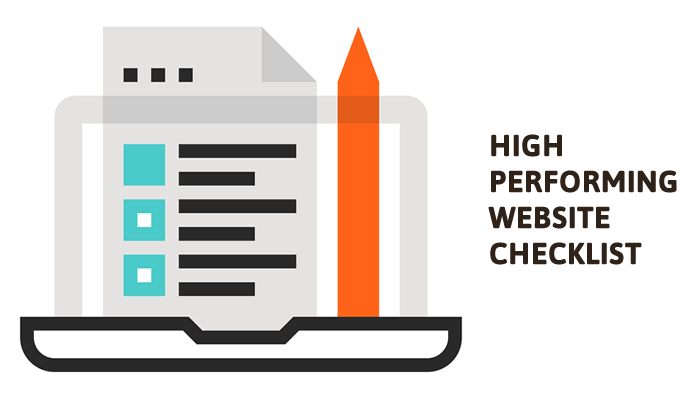 Glaring Red Flags Your Website is Under Performing and What to Do About it
Do you know how well your website is really performing? While a great website can help bring in business; a bad one may be costing you sales.
And just because you have a sharp-looking website doesn't mean it's an effective one. 
The sad part is that even though you may have spent a ton of money on a site redesign it doesn't guarantee it will increase sales.
Here's three glaring red flags indicating your website is not performing as well as it should and what to do about it.
Having a website is meaningless if no-one knows about it, visits it or sticks around long enough to see what you have to offer.
A Website is meaningless if no-one knows about it, visits it, or sticks around
Click To Tweet
Here's what to look out for:
Low Volume of Website Visitors

Since your website is the primary marketing piece for your business, sending qualified visitors to it is fundamental for success. Here's some tips to boost your site traffic and get more visitors to see your offerings:

Sending qualified visitors to your website is fundamental for business success

Click To Tweet
High Bounce Rate
A bounce rate measures the percentage of many visitors leave your website without browsing any further after that first page they land on.  If people visit your home page and click away, that's a sign changes are needed to keep their interest.
Quickly leaving website visitors indicate several potential problems
Click To Tweet
Here's some reasons why people are leaving your site before exploring any further:
Your home page should be compelling and appeal to your ideal target market. Ensure your brand messaging matches what your visitors are expecting to see so they are drawn in and want to learn more. It's also important to review where you are promoting your business and ensure your offerings are highly relevant for them. Be sure the call to action is clearly prominent for them to take a next step.
People can be very impatient. If your website is slow to load, they will leave long before they have a chance to see your offerings. Your site's load time must be fast to capture (and hold) your visitor's attention.
Users can get frustrated easily if they can't find what they're looking for quickly. Similarly if they encounter broken links, spelling and grammar errors and have a general bad user experience while trying to navigate your site.
Sadly, just having a website is not enough.  It's critical to have your website display properly on smart phones and mobile devices too.  Today, 1.2 billion people are accessing the Internet from mobile devices. Of those users, up to 80% of them browse using a smartphone.

In other words, if your website is not mobile friendly, you are missing out on a lot of potential business.
No Conversions
You can have all the traffic in the world, but if they don't buy, it does you no good. Fortunately, if you aren't happy with the conversion rate, there are ways to improve your site to improve the number of visitors who convert into paying customers.
Non-converting website visitors are not good for business
Click To Tweet
Most visitors won't buy after their first exposure to your website.  So it's really important to capture those leads and follow up with them.  Offering a free giveaway is an effective way to get contact information and build your marketing list.

But if people aren't signing up for your freebie, then it's time to make some changes.  You may need a more enticing offering or improve your call to action for the sign up.  Using a popup or exit popup can help boost sign up rates.  Having a more attractive graphic image of your freebie can boost conversions as well.
The best way to follow up with these leads is through an auto-responder series that is triggered immediately after they sign up for your free giveaway. Additionally, sending out consistent newsletters to your list is also very effective at staying top of mind for them, increasing your chances greatly of them eventually converting into a paying customer.
If you're not sure where to find these three valuable metrics, the best way to analyze them is to check your website's Google Analytics and monitor your website's performance there.
Ready to Increase Your Website Performance and Get More Sales?
Does your website have high bounce rates? Are you getting minimal interactions on your social media? Do you have a low repeat visitor rate?  An experienced digital marketing agency can review, identify and recommend actions to remedy your website's "profit holes" where you are losing sales.
The marketing experts here at eVision Media we can quickly boost your website sales and conversion rates. We've been increasing website conversions and sales for years with some fantastic results for our clients. Schedule a free consultation today about your website!
To your ongoing success,
Susan Friesen
P.S. If you found this article helpful, please share it with your Twitter followers:
3 Telltale Indicators Your Website is An Epic Fail
Click To Tweet
About the Author, Susan Friesen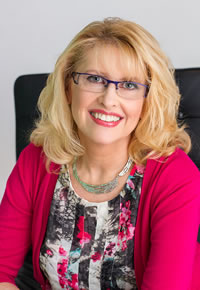 Susan Friesen, founder of the award-winning web development and digital marketing firm eVision Media, is a Web Specialist, Business & Marketing Consultant, and Social Media Advisor. She works with entrepreneurs who struggle with having the lack of knowledge, skill and support needed to create their online business presence.
As a result of working with Susan and her team, clients feel confident and relieved knowing their online marketing is in trustworthy and caring hands so they can focus on building their business with peace of mind at having a perfect support system in place to guide them every step of the way.
Visit www.ultimatewebsiteguide.ca and download your FREE "Ultimate Guide to Improving Your Website's Profitability - 10 Critical Questions You Must Ask to Get Maximum Results".