Website development is as many parts science as it is art. Whether you're selling a product or a service, your website speaks volumes about the credibility of your business. And that's especially true in today's competitive digital environment.
If you're clear about the type of clients you want to attract, building a thoughtful, fully-fledged website framework upfront can save you a lot of time and frustration.
Not to mention the alternative could be costing you engaged and loyal customers.
Think about it this way:
When you meet someone for the first time and start networking, chances are, the first thing they'll do after you part ways is go check out your website.
What do you want to impress upon them there?
Remember, you won't be able to provide any feedback while they're online, so the user experience has to be enough to convince them you're the real deal.
Ideally, it should also help you with the holy grail of entrepreneurial prowess: customer retention.
So should you invest in website development?
There's an easy way to determine if you should invest in your business website by asking this one question:
Will you be inviting any paying customers or potential clients to view it?
If you answered yes, then the smartest move for your business is to get a professionally designed website.
You really can't afford not to.
If you have any questions about website development and design, feel free to leave a message in the comment section below and I'd be happy to answer. Or if you are interested in more information about how to market your business, sign up for my free newsletter.
Until next time,
Susan Friesen
P.S. New to Social Media and online marketing or finding it overwhelming and confusing? Check out AMPLIFY! Business Academy. It's a monthly group coaching program for those just starting out or wanting more advanced strategies to help with their online marketing and social media efforts.
>> CLICK HERE FOR DETAILS
About the Author, Susan Friesen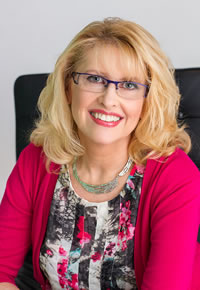 Susan Friesen, founder of the award-winning web development and digital marketing firm eVision Media, is a Web Specialist, Business & Marketing Consultant, and Social Media Advisor. She works with entrepreneurs who struggle with having the lack of knowledge, skill and support needed to create their online business presence.
As a result of working with Susan and her team, clients feel confident and relieved knowing their online marketing is in trustworthy and caring hands so they can focus on building their business with peace of mind at having a perfect support system in place to guide them every step of the way.
Visit www.ultimatewebsiteguide.ca and download your FREE "Ultimate Guide to Improving Your Website's Profitability - 10 Critical Questions You Must Ask to Get Maximum Results".