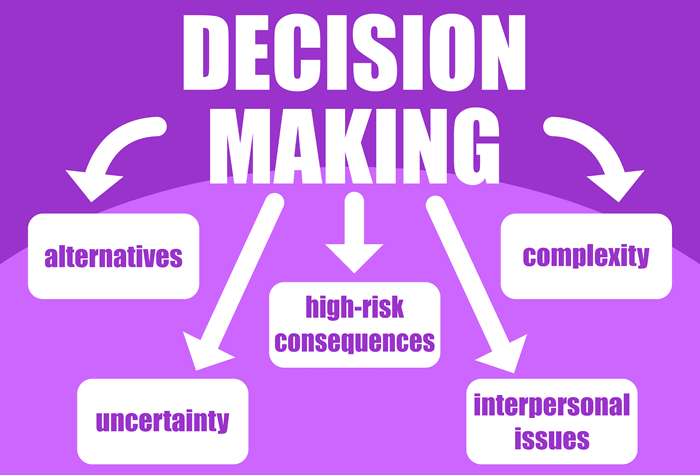 Decisions, Decisions, Decisions!
The business world is full of them. The question is how do you make them?
Maybe the more important question is, how you make them in a manner that is positive for your business and you.
As a lawyer and a mediator, I must advise clients or guide them through the decision-making world every day, for they usually realize that in difficult matters of law or negotiation, outside advice is highly valued.
Decisions are based on analysis and application of analysis to our particular inclinations.
Do we want to make money, prove a point or respect a principle? Once we understand the process, better decisions can be made.
Star Trek the next Generation is the perfect metaphor for this type of situation. Captain Jean Luc Picard standing tall on the bridge in a tricky situation often called out to his first officer, "Number One –options."
Advice is important, maybe even vital.
People say to me all the time, "I want to sue that person or company because they did…" The technical analysis would be, did they do anything which would allow you to have a civil lawsuit? Is there a cause of action?
Then, consider other factors that may be relevant: Do I want to be involved in a long lawsuit or is there a more mature and rewarding way of rectification?
Other ingredients that get in the way of good decision making:
Ideology
Taste
Short term considerations
Long-term considerations
The subjective influences of others that are influential on how we approach these questions is another ingredient.
We may be influenced by those we know, like or even dislike.
Decisions are complex and what is important for you may be immaterial to me.
Emotion, love it or hate it has a huge influence on decision making. Taking action while dealing with the biological effects of temper will certainly influence what you do.
I'm not saying that temper is wrong for it may help you escape from the malaise of indifference but I am saying that it must be managed.
E-mail responses are one of the best examples of this.
They are particularly dangerous because they leave a written trail. However, so can phone messages. I am working today on a matter where phone messages were e-mailed to me.
The important thing to consider is the impact and the permanency of your decision.
My advice would be to gather all information, formulate it in your mind and then consider the cognitive and intuitive signals that take you in a certain direction.
As a lawyer, I always stress considering options before problems occur for foresight avoidance is easier than extrication from a legal mess.
However, once you must determine a course of action, weigh up the reasons for a particular decision and consider its impact on various aspects of your business life. It may concern the returning client and therefore relations need to reflect this.
On the other hand you might be trying to make a point for other clients, so burning the bridges with one may not be negative.
So make your decisions, make them well and listen to the advice of those who are wise between the ears.
About the Author, Bryce Jeffery

Bryce Jeffery has practiced law in BC for 28 years and been a commercial mediator for the last 14. Situated in Langley, he practices under the title, MB JEFFERY LAW and concentrates on conveyancing, mortgages, and wills and estates. Bryce's mediation practice makes him the most travelled mediator in BC with frequent stops throughout the interior, the north and Vancouver Island. He is also the author of Commercial Mediation, A Passionate Practice.
Visit his website at www.mbjlaw.ca to see how he can assist you and your business.