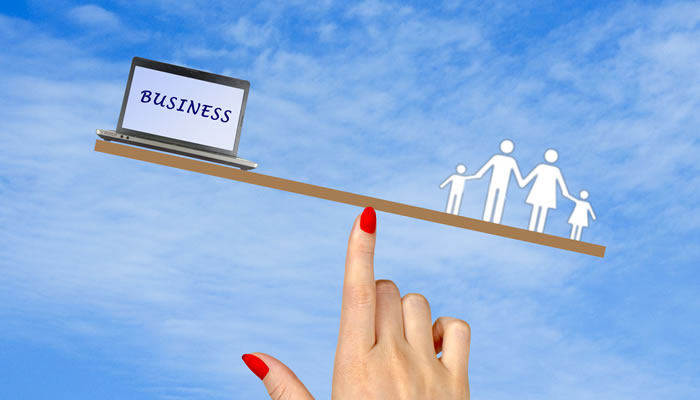 I started my business to create more work/life balance.
Honest. Ok. You can stop laughing now…. Anytime!
If you are still laughing at the naiveté of my younger self, then you must be in business for yourself as well.
You know all too well about the many long hours you put in; the constant drain on your time and your bank account; and the passion that comes from working day and night on either a) something that you love or b) something that you are now so far into that you can see no way out.
What if I told you, you could build a business that was balanced from the get-go?
Well, I guess that involves understanding what it means to be "in balance" in your business.
Most people assume the definition of work/life balance involves spending less time at work and more time doing something other than work that you love.
A quick online search brought up these definitions, all rooted in a similar thought:
"Work-life balance is a concept including proper prioritizing between "work" (career and ambition) and "lifestyle" (health, pleasure, leisure, family and spiritual development/meditation). This is related to the idea of "lifestyle choice." – Wikipedia
"Work-life balance is knowing what feeds your energy." – Jacki Zehner, CEO of Women Moving Millions
"Work-life balance is about getting more sleep." – Amy Errett, cofounder of Madison Reed
"My secret to having work-life balance is to schedule in my fun." – Monif Clarke, CEO of Monif C. Plus Sizes
And…
"Work-life balance means making decisions around where, who and what you're going to sacrifice, because you can't do it all," – Nike Taranto, Cofounder of Plated.com
I also turned to Richard Branson for his tips on achieving a healthy work/life balance. That man seems to be always having a good time, and with his success, I figured he must have some "secrets" up his sleeve.
Here are his:
Rise Early
Limit Screen Time
Write lists
Make time for sports
Make time for loved ones
Embrace something new (or do something new every day)
I like how Branson just ASSUMES you are going to love what you do every day. It didn't even make his list!
So what I'm hearing from the above is work-life balance involves prioritizing; doing things you enjoy; having fun; and sacrificing some things.
I agree with all those statements – except for the word sacrifice.
I believe in choosing what's most important and prioritizing what will make you the MOST happy, fulfilled and successful in your business and in your life.
Here is my definition of work/life balance:
"You are "in balance" when you are happy."
Yikes, now that's a new can of worms to open, not only am I asking you what it means to be balanced, now I'm also asking you what it means to be happy too?
So, let's translate that to starting up a business that you love to work in.
What do you need to be happy (and consequently balanced) in your business?
Here are my top 10 tips to being balanced and happy in your business:
Start a business doing something you love
Hire out the pieces you don't love doing yourself.
Honour your need for rest when you need it
Cultivate the important relationships in your life so you don't replace all of them with work
Run your business from somewhere you love being, day in and day out
Set up your business so you, as a person, thrive in it
Decide up front what it means to be successful in your Balanced Business – and make sure you count more than money in your Success Variables – what does success mean to YOU and to your business?
Surround yourself with people you enjoy working with and who share your values in your business.
Do something just for you every day.
Know what YOU need to be happy.
Yes, when you are running your own business, it all starts with you. The more you know yourself, your limitations, your personal gifts and what fills your tank, the more you can create a life and a business that you love to be in and where you will feel balanced, no matter how much you work and no matter what other people may say.
Because, if you are working most of the time and LOVING it, I would argue that you are balanced.
All this because you get to define it and you get to create your own Personal Business Equation – which defines success on your terms.
What do you need to feel in balance in your business or anywhere for that matter? The more you know that up front, the more you can be assured you will be enjoying the fruits of your labour for many, many years.
About the Author, Susan Elford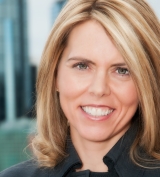 Susan Elford, PR Strategist & Leadership Coach, works with start-ups and seasoned entrepreneurs to help them get real about their strengths and celebrate them so they get more of what they want; clients, exposure and success, while living a life of balance.
Visit Susan at www.elfordcommunications.com for traditional PR support and www.susanelford.com for a look into how she works with her coaching clients.