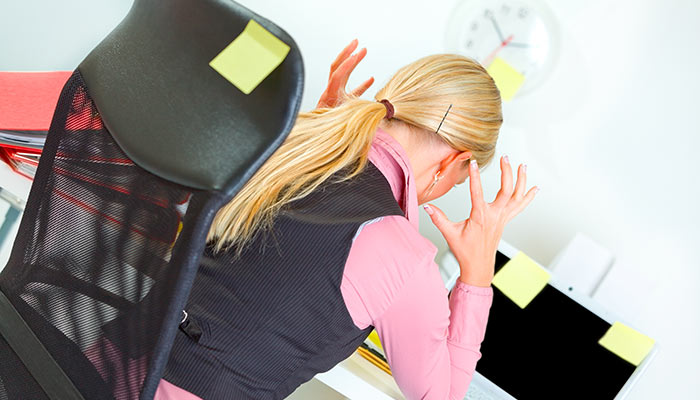 9 Operational Apps, Systems and Processes We Use at eVision Media
The other day I was having a conversation with a professional organizer I met in a Facebook group. We connected over the phone and talked about our businesses.
When she asked me how organized I was, she was quite surprised to hear I felt I was very organized and systematized. I'm not overwhelmed like many busy entrepreneurs and small business owners are and this intrigued her greatly.
In fact, she commended me on how few people reach what I consider pretty normal! Isn't that typical, right? Where we just assume everyone else knows/does what we do and thus, it's nothing worth writing about?
So today I thought I would write down a list of the tools and systems I use to keep organized and systematized on a daily basis. Working with a virtual team of 11 people has forced me to be this way!
Want to know what a busy web development/digital marketing firm does to stay organized?
Click To Tweet
Here's 9 ways I keep our eVision Media business operating smoothly:
And as a bonus tip, call me old fashioned, but I still like to have a notepad and pen in front of me so I can jot down quick notes on the fly and track any quick tasks I need to take care of.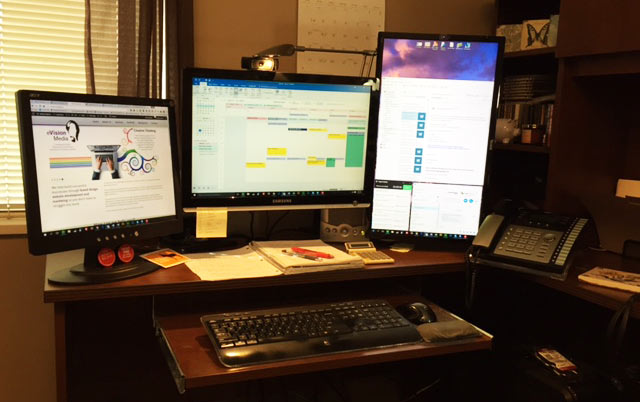 There's nothing more satisfying than having that red pen and striking through things are they are completed. Ahhh…
'There's nothing more satisfying than a red pen striking through completed tasks.'
Click To Tweet
So there you have it! These are the tools I use on a daily basis to keep me organized, systematized and operating at an efficient level here at eVision Media.
What about you? I'd love to hear what tools you use that keeps you organized in your business!
To your success,
Susan Friesen
About the Author, Susan Friesen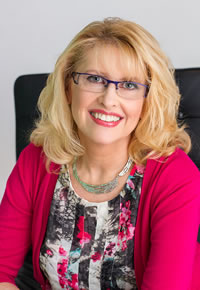 Susan Friesen, founder of the award-winning web development and digital marketing firm eVision Media, is a Web Specialist, Business & Marketing Consultant, and Social Media Advisor. She works with entrepreneurs who struggle with having the lack of knowledge, skill and support needed to create their online business presence.
As a result of working with Susan and her team, clients feel confident and relieved knowing their online marketing is in trustworthy and caring hands so they can focus on building their business with peace of mind at having a perfect support system in place to guide them every step of the way.
Visit www.ultimatewebsiteguide.ca and download your FREE "Ultimate Guide to Improving Your Website's Profitability - 10 Critical Questions You Must Ask to Get Maximum Results".