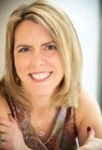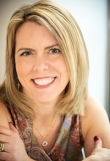 Susan and Daniel and their team at eVision Media have truly exceeded my expectations. I thought I was hiring a VA, and what I hired was a full-service online marketing team who truly knows how to promote my business.

Professional, knowledgeable and talented, I recommend Susan and Daniel for any entrepreneur who wants to put the time in to be seen online in a world where it can be hard to stand out.

What can I say! Susan and her staff have done such a great job on my website!!! I have had responses from many people that know me well, about how much Susan was able to capture the very essence of how I feel about my service, and was able to truly represent me.

I take pride in telling customers to go to my website to take a peek. Lots of work goes into a website, and you can trust in Susan and her team to provide you with nothing but the best in all areas. Thanks again Susan, job well done!

I have only great things to say about eVision Media.

I have been working with Susan Friesen and Daniel Simmons for many years now and have always found them responsive, knowledgeable and driven to get me the results I am looking for.

I wanted to establish a website that would reflect the uniqueness of my approach to financial planning.

Susan and her team did exactly that. Her expertise, ideas and patience have developed a website that produces constant compliments.

I look forward to working further with Susan and Dan as we establish further marketing concepts.

Wow! I am very impressed!! I can see the incline in sales recently and thought that must be because of you. My guess was right!

We have an average of 13 sales per day and are happy with the results! I can see that SEO really works; this is one of my best investment ever.

Thanks again for the great effort!
I can't say enough good things about Susan and her team of dedicated professionals. Before hiring eVision Media, I had used another person to create my website, Facebook page, logo, etc. And guess what? No clients. Another business friend of mine suggested I use her person, Susan.

And wow – I went from the minors to the major league instantly. She spent the time to get to know me, what my business delivers, who my ideal clients were (and she helped me figure that one out too), and then worked th…
Quantum Ascendance HR Consulting

Susan Friesen is a highly professional business woman strongly committed to her clients, creating quality website design with great integrity and expertise. She is a dependable person of excellence who delivers as is promised.

Susan and her eVision Media team excel in website design and I strongly recommend them for all your website needs. I look forward to continued collaboration with her on future projects.

Susan designed my new website and I have had so many compliments. She is a pleasure to deal with and is always there to answer any questions that you may have.

I would highly recommend her company if you are looking for a new website.

I have been thoroughly impressed with Susan and Daniel's work. They have both provided very useful marketing suggestions and worked hard to implement these ideas. Since using their SEO services, our newsletter sign-up list has increased fivefold.

As a result (coupled with the excellent work they did in redesigning our home page and site navigation) our book and documentary sales have been significantly affected. Thank you, Susan and Daniel, for your outstanding work.

I can't recommend Susan Friesen and eVision Media highly enough. From mentoring to website development to marketing, Susan and her team helped me to navigate the murky waters around understanding and implementing an Internet presence. At every turn, Susan was there, artful, knowledgeable and quick to complete every task. And an added perk is that she and her team are a delight to work with. I truly enjoy her sense of humour and down to earth presence. You'll not go wrong with this team on your s…
Kentfield (Marin County) California