Want to make sure you get the best Google rankings possible for your blog articles? Then you need to be more strategic with what you're writing, who you're writing for and how often you're writing.
Watch today's eTip as I explain what Google and the other search engines are looking for in respect to your blog articles and how to get optimal search engine rankings for your efforts:
Blog article writing is extremely important for many reasons. It is a key component to your content marketing strategy in efforts to drive traffic back to your website.
You want to make sure people find your blog articles and one way that can happen is ensuring the search engines are displaying your articles in the search results when people are searching for your blog article topic.
Consistency and Frequency are Key to Blog SEO Success
Writing a new blog article only once every three months is not going to earn you any Brownie points.
Once a week is far better and even more often that that if possible. The reason being, Google will notice that your website is being updated frequently and will reward your search rankings as a result.
Being consistent is not necessarily related to SEO but it is related to your readers knowing they can rely on you posting a new article in a consistent manner, enhancing the strength of your followers.
Write for Your Audience
Speaking of followers, this is another key component to blog writing. You want to make sure you are writing for the people you want to attract to your website.
These are the people who are most likely to hire or buy from you – your ideal target market – so writing articles they will find of value is paramount.
When you pick a blog topic, ensure it's on a subject your target audience is going to be interested in. Think about what they might typing in the search engines to find answers about. What will they find of value or entertaining and that's what you want to write about?
Include SEO Keywords
When writing your post, make sure you have included keywords your target market would most likely type in the search engines when finding information that's related to your article.
But don't keyword stuff! (Watch this previous eTip about black hat SEO here.)
Using good keywords in the HTML Meta tags are also good SEO practices.
With each article you write, ensure your keyword is included in the title tag and description tag along with 3-4 mentions of it throughout the body of your piece.
Make the title tag captivating so it pulls your audience in and compels them to read your article.
Use a Hero Image
Including a large hero image at the top of your article is also important. This will capture your reader's attention and be more apt to compel them to keep reading.
Your image can also be SEO optimized by naming the image file using your keyword. The keyword phrase should also be included in the image ALT tag.
The hero image is also very effective in grabbing attention on social media.
Too Busy to Write? Help is Here
There are many SEO components to a blog article that will get you the best opportunity to showcase your business and bring traffic back to your website. If this task seems too overwhelming for you, this is something we do for our clients on a daily basis.
We write articles for busy entrepreneurs and business owners with SEO and brand messaging in mind. We'll add those articles to your blog and even send them out as newsletters too.
This is one of our specialties so if you need any help, let me know!
If you have any questions about SEO, feel free to leave a message in the comment section below and I'd be happy to answer. Also, if you're looking for a qualified SEO specialist who can boost your search engine rankings, give us a call to discuss.
Until next time,
Susan Friesen
P.S. New to Social Media and online marketing or find it overwhelming and confusing? Check out AMPLIFY! Business Academy. It's a monthly group coaching program for those just starting out or wanting more advanced strategies to help with their online marketing and social media efforts.
>> CLICK HERE FOR DETAILS
https://stellarseo.com/blogger-outreach-service/ is also an incredible source for helping you improve your SEO capabilities.
P.P.S. If you found this article helpful, please share it with your Twitter followers:
The Difference Between White Hat and Black Hat SEO
Click To Tweet
About the Author, Susan Friesen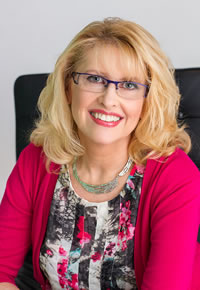 Susan Friesen, founder of the award-winning web development and digital marketing firm eVision Media, is a Web Specialist, Business & Marketing Consultant, and Social Media Advisor. She works with entrepreneurs who struggle with having the lack of knowledge, skill and support needed to create their online business presence.
As a result of working with Susan and her team, clients feel confident and relieved knowing their online marketing is in trustworthy and caring hands so they can focus on building their business with peace of mind at having a perfect support system in place to guide them every step of the way.
Visit www.ultimatewebsiteguide.ca and download your FREE "Ultimate Guide to Improving Your Website's Profitability - 10 Critical Questions You Must Ask to Get Maximum Results".