Have you heard about Facebook's latest algorithm changes? Do you care? You should if you are wanting to use Facebook marketing as part of your business success plan!
In this eTip I share 5 of the top things you need to do NOW in response to these recent changes.
In January of 2018 Mark Zuckerberg announced Facebook will favour personal posts that typically get more engagement on them more than pages and this has caused some concern with users.
As these changes kick in, you will no doubt start to see a decline of views on your Facebook page posts. Fear not! This does not mean you should abandon your efforts.
No one truly knows exactly how this will all flush out as time progresses. We will likely see spikes and then sudden downfalls in our post views as the algorithm changes start to roll out and be tweaked over time.
The essence of this change is Facebook wants to see more engagement on your business page posts. The more engagement it sees, the more it will show your posts to your followers.
All this means is you need to get more truer to the purpose of Facebook. It was not created so businesses could use the platform to market with!
It was intended to build a sense of community so that's what you need to focus on.
The good news is this really isn't anything different than what I've been sharing in all of my posts: focus on relationship (or pull) marketing and you'll do fine.
Let's review the five things you can do right now on your Facebook business page for your social marketing efforts:
Ideal Client Definition

Know who your target market is and give them what they want. Do this before you do anything else.

Quality Posts

Avoid randomly posting for the sake of having something on your page. You must focus on quality as in providing somethi8ng of value to your target market.

Serve your community of followers, not you and your agenda. There's 3 things you can ask yourself about your posts:

Is it entertaining?
Will it inspire my followers?
Is it educational?

Engagement

With everything you post, you want to think engagement – will your posts generate a discussion?

This is the whole reason for these algorithm changes where Facebook is now going to reward you for having posts that generate more engagement on them.

Facebook Live is the best way to do this right now.
Native videos have lost favour in our reach but if done in a way that elicits engagement, they will still work.

Authenticity

Being authentic means stopping the marketing lingo and being more yourself, which comes as a relief to many entrepreurs.

Let your followers get to know you so they can like you more and ultimately trust what you are sharing with them.

People relate to people much more than they relate to a brand.

So stop worrying about trying to beat the algorithm – relax and have the mindset of being there for others. How can you help them?

Also stop trying to sell your wares – people don't want to be sold to – focusing on developing relationships should be your priority.

Advertise

We said this before when Facebook made updates: Facebook is a "pay to play" platform. To really reach a new audience you'll need to buy in with paid advertising and boosted posts.

Once you reach the status of influencer you won't have to work so hard but in the interim you need to adhere to Facebook's paid options and their guidelines in order to really make the most of Facebook.

Remember Facebook wasn't created for us business people to market our business on. Be mindful of that and be prepared to invest in your business on these social media platforms.
That being said I want to hear from you on these changes and how it affects your business. Are you upset because the free options for reaching users are dwindling?
None of these platforms were launched absent an agenda to make money. In order to use them we need to accept their monetizing updates and account for them when planning our online marketing.
If you want to learn more about the power of social media and how to market your business online, I invite you to sign up for our weekly newsletter and also subscribe to my YouTube channel to get instant notifications when these weekly eTips are posted.
Until next time,
Susan Friesen

What If You Could Learn Social Media and Online Marketing Each Month With Ease – all at your own pace?
If you are new to Social Media and online marketing or find it overwhelming and confusing, my monthly group coaching program, AMPLIFY! Business Academy is a perfect way for you to incrementally learn the best strategies and tactics to help you grow your business online.
Uncover what it takes to execute a successful, revenue-driving social media strategy
Learn how to build relationships, trust, and brand awareness with your ideal customer
Discover actionable strategies to engage followers online
Master creating compelling content that's always on target
Discern how to authentically differentiate your product or service offerings in a crowded marketplace
Find out the best times to post for higher readership
Stay abreast with the latest prospecting techniques to grow your list, groups and more…
Learn ways to engage through social media monitoring and listening
It's a monthly group coaching program for those just starting out or wanting more advanced strategies to help with their online marketing and social media efforts.
› CLICK HERE FOR DETAILS
About the Author, Susan Friesen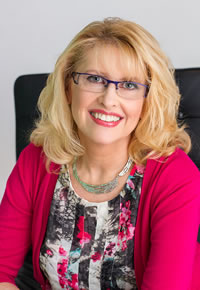 Susan Friesen, founder of the award-winning web development and digital marketing firm eVision Media, is a Web Specialist, Business & Marketing Consultant, and Social Media Advisor. She works with entrepreneurs who struggle with having the lack of knowledge, skill and support needed to create their online business presence.
As a result of working with Susan and her team, clients feel confident and relieved knowing their online marketing is in trustworthy and caring hands so they can focus on building their business with peace of mind at having a perfect support system in place to guide them every step of the way.
Visit www.ultimatewebsiteguide.ca and download your FREE "Ultimate Guide to Improving Your Website's Profitability - 10 Critical Questions You Must Ask to Get Maximum Results".