Did you know Facebook videos get 135% more organic reach than photos?
Today's video eTip is about using video to your marketing advantage so you can build more business exposure, especially on Facebook.
Watch to find out the 7 different ways you can create video where many of them don't involve you having to be in front of the camera!
It's no secret video is where it's at right now, especially in the social marketing scene. There's lots of reasons for its popularity and tons of stats to prove video really should be incorporated into every entrepreneur and small business marketing arsenal.
Here are seven different ways you can create video to boost your business brand exposure and gain more traction on social media:
#1 Talking Head Videos
Just as I'm doing in the above video, "talking head" simply means standing in front of the camera and, well, talking.
What you talk about can be anything from a teaching point to a stand-up comedy routine! The point is to get yourself out there to showcase your personality, expertise and build the "know, like and trust" factor with your audience.
#2 Live Action Video
If you're attending a live event, workshop or concert even, taking your camera and posting footage of what you're seeing is the live action video definition.
You could do your own commentary by explaining what you're witnessing or let the audio from the stage be what the viewer listens to.
These types of videos are great for Facebook Live, showing what you're experiencing in the moment.
#3 Video Interviews
This form of video has been around for ages and is still popular today. Find an expert that you know your target market would find interesting and do an interview with them.
I've recently done a few – check out this one with Law of Attraction expert, Dana Smithers or this one with Kindi Gill about the importance of investing wisely in your business.
#4 Video Animations
Another popular form of video that seems to be coming back into popularity is animation. This is where a video is put together through a variety of images and drawings, making the video "come to life" through the animation artwork done.
A popular service that helps create such videos is Animoto.
#5 Video Voice Overs
Not too long ago, I was very camera shy. My first attempts at video were of me recording an audio of my eTip and then laying that over a static image.
We also see a lot of this lately on Facebook where someone has taken an inspirational image and put an audio track to it, making it a video, which then gets a higher reach than if it were just an image.
#6 Video Slideshows
Microsoft PowerPoint is a great tool for not just business presentations, but also creating videos with. The later versions facilitate audio tracks so you can record a whole presentation and export it as a video.
#7 Video Screenshares
In my Social Blast monthly membership training program, I use this technique to teach my students in a way that allows me to literally show them what to do and where.
Camtasia or any other type of screenshare software allows you to speak while demonstrating what you're talking about on your computer. YouTube is full of such demonstration-style videos.
These are a sample of ideas on what you can do to use video in your marketing strategy and build your business brand exposure. Get yourself out there and give it a try!
If you have any questions about SEO or how to incorporate video into your online marketing, feel free to leave a message in the comment section below and I'd be happy to answer. And if you're looking for assistance with your SEO efforts, give us a call to discuss.
Until next time,
Susan Friesen
P.S. New to Social Media and online marketing or find it overwhelming and confusing? Check out Social Blast: eMarketing for Entrepreneurs. It's a monthly group coaching program for those just starting out or wanting more advanced strategies to help with their online marketing and social media efforts.
>> CLICK HERE FOR DETAILS
P.P.S. If you found this article helpful, please share it with your Twitter followers:
7 Video Marketing Methods for Greater Business Exposure
Click To Tweet
About the Author, Susan Friesen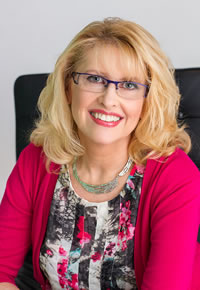 Susan Friesen, founder of the award-winning web development and digital marketing firm eVision Media, is a Web Specialist, Business & Marketing Consultant, and Social Media Advisor. She works with entrepreneurs who struggle with having the lack of knowledge, skill and support needed to create their online business presence.
As a result of working with Susan and her team, clients feel confident and relieved knowing their online marketing is in trustworthy and caring hands so they can focus on building their business with peace of mind at having a perfect support system in place to guide them every step of the way.
Visit www.ultimatewebsiteguide.ca and download your FREE "Ultimate Guide to Improving Your Website's Profitability - 10 Critical Questions You Must Ask to Get Maximum Results".