Over the years, I have helped dozens of clients send out their weekly/monthly/periodic eNewsletters to their list.
Rarely do these clients give any thought to the most important element: The subject line.
Often I will write one for them. Or sometimes, I'll pretend not to see their generic "Your (insert month here) newsletter" and write something else for them (shhhh, don't tell them I do that!) However, sometimes they notice and ask me to put it back to what they had…
This is when I pull my hair out in frustration.
True confessions: I have to admit, it's hard working with clients who feel they know better and override my expertise. Putting my ego aside, because I truly want to see them succeed, in my heart of hearts I know they are making a mistake and am left rendered helpless to do anything further about it.
It's a tough spot to be in. (Insert violin music playing here.)
The thing is, a subject line is indeed the most critical component of your newsletter. Period.
You can have the most incredible article written that will literally change people's lives. But if they never open the email, they will never read or experience your life-altering writing.
That's how important a subject line is.
Just like a website headline, if the subject line does not compel your reader to read further, then your incredible prose has fallen on deaf ears.
Off to the deleted folder it goes.
Think about how many emails you've never opened due to the subject line simply not grabbing your interest?
So the next time you write your eNewsletter, give twice as much thought to the subject line as you did writing the article itself and see if you get better open rates as a result. I pretty much guarantee you will.
There are many different ways a subject line can be written that will get you the open rates you seek (I've got several books that are just on this subject alone!) At the very least, ask a question or make it a statement that elicits a need to open and read more.
What you want to do is put yourself in your reader's shoes – what would get them to want to read more? Are you leading them to an answer that they will find in your article? Are you triggering their curiosity enough to make them feel they are missing out if they don't read further?
Do some testing on what style is more effective. Always check your stats after each newsletter – what is the open rate percentage? Are those stats improving or declining with each send out?
If your eNewsletter provider allows it, try doing split-testing to see which style is more effective with your list.
Leave a comment below to share which subject line styles often compel you to open the email to read further and which ones do you almost always delete. What differences do you notice between the two?
To your continued success,
Susan Friesen
About the Author, Susan Friesen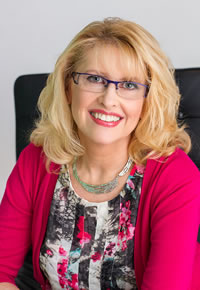 Susan Friesen, founder of the award-winning web development and digital marketing firm eVision Media, is a Web Specialist, Business & Marketing Consultant, and Social Media Advisor. She works with entrepreneurs who struggle with having the lack of knowledge, skill and support needed to create their online business presence.
As a result of working with Susan and her team, clients feel confident and relieved knowing their online marketing is in trustworthy and caring hands so they can focus on building their business with peace of mind at having a perfect support system in place to guide them every step of the way.
Visit www.ultimatewebsiteguide.ca and download your FREE "Ultimate Guide to Improving Your Website's Profitability - 10 Critical Questions You Must Ask to Get Maximum Results".