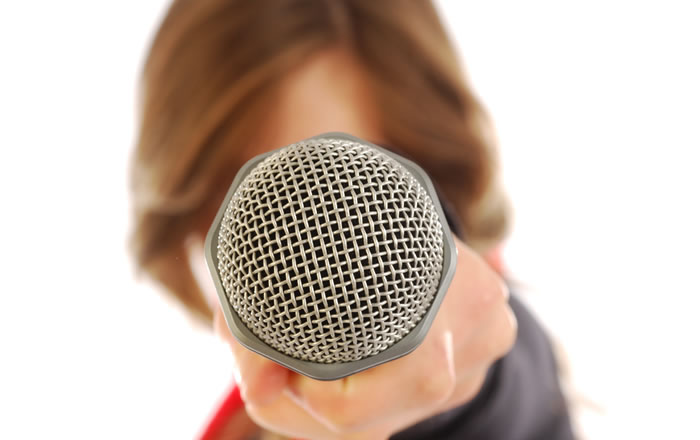 So, you've finally launched your website. (check)
You've got a decent social media campaign going – you figure. (check)
You've got business coming in. (check?)
And now you're ready for the next big thing: THE STAGE.
You know you need to add "speaking engagements" to your annual marketing calendar and you're not sure where to start. Yes, nail-biting, isn't it?
Well, if you picture yourself on-stage "a la Oprah" and your knees start shaking, not to fear…. It doesn't have to start that way. In fact, I can guarantee you it didn't start that way for Oprah either.
Speaking engagements can simply mean this: you speak one-to-many vs. one-to-one. What you may say to one person, you now say to more than one at the same time.
You don't even have to stand up.
In fact, I did a speaking engagement recently where I got to sit down the whole time. It was a very casual presentation to a group of about a dozen female entrepreneurs in a pub. It was casual, it was fun, it definitely wasn't intimidating, but it definitely was a speaking engagement.
I had to write an intro about myself, they promoted me to their membership, and I spoke in front of people with my prepared text. That was a speaking engagement.
So, if you are just starting out in your business and you do not yet have a line outside your door of people clamouring to hear you speak.
Here's a "how-to-guide" to launching that line-up and securing that first speaking engagement:
Write your signature talk

Honestly, this is probably the hardest part. What are you going to say? I would recommend developing a relatively short, 20 – 30 minute presentation where you speak about the core of your business.

The goal? To generate interest in you and your business. I definitely don't recommend selling from the stage at this point, your whole goal will be to generate interest in you and your business by providing value in a 20-30 minute presentation.

You want people to walk away feeling that talk was a good use of their time and for them to consider contacting you in the future for possible work opportunities.

At the early stages of talk-giving, you are asking your audience for important collateral – their time — in exchange for your time and knowledge. It's important to make you worth their time.

Know your target audience

Who do you want to have hire you? Once you narrow down your target audience and your ideal customer, you can start sourcing where they hang out and what they might want to hear in a short, 20-30 minute snippet of information delivery.

The better you understand your people, the more value you can deliver in a presentation you prepare.

Identify where your target audience gathers.

There are groups everywhere these days who gather in the name of networking, promoting their business and learning about topics related to their business or personal growth.

Identify where these groups are and identify the best ones for you to connect with. Check out meet-ups, networking organizations in your area, and eventually conferences and gatherings where participants pay to hear a number of speakers talk.

Aligning yourself with organizations who already have a following of your ideal customer, will provide endorsement of you and give you a leg-up before you've even hit the proverbial stage.

Introduce yourself to the group organizer

Arrange a coffee date or meeting with the lead of the organizations you identify. Find out what they're all about to determine if there is a fit for you to either join the organization yourself and/or become someone they would have come speak to their regular meeting.

Be ready with #5 (below) if they are interested.

Prepare your "sell sheet" or promotional bio

You will need this to both promote yourself to be invited to speak and as well to promote to the membership of the organization, so members are enticed to come out to hear you speak.

It should include your photo, a brief bio about you and why you are someone with something they want to hear.

Let your networks know you are speaking

Now that you have secured your first speaking engagement, let your networks know you are speaking. You will undoubtedly get a "I didn't know you gave presentations! Good for you! I know another group who you could really help." And then the word-of-mouth promotional chain begins and lo and behold, speaking engagement #2 is right around the corner.
After you have gotten a taste for how your Signature Talk is received, you can tweak and amend it to ensure you reach your ideal client and serve them in a way that turns into new business for you.
And, once the requests start rolling in for you to speak, and your time becomes more valuable, you can start charging for that talk. Look out Oprah!
About the Author, Susan Elford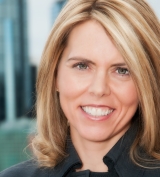 Susan Elford, PR Strategist & Leadership Coach, works with start-ups and seasoned entrepreneurs to help them get real about their strengths and celebrate them so they get more of what they want; clients, exposure and success, while living a life of balance.
Visit Susan at www.elfordcommunications.com for traditional PR support and www.susanelford.com for a look into how she works with her coaching clients.