Get Ready to Transform your Approach to Social Media Forever!
Want to learn how to Find Your Ideal Clients through Social Media and Online Marketing and How to Connect and Convert them into Clients?
Social media marketing can help you…
Find your ideal clients
Connect with them and start developing a "Know, Like and Trust" relationship with them
Sell your services to those who are in your niche market
But how can you really make that work for you?
The truth is that social media and online marketing is the cheapest, most effective form of marketing for your business.
Whether you have a blog, a Facebook page, or are just on LinkedIn, when you know what works, you can get big results with just a couple hours of effort each week.
And it's easy when you have someone showing you exactly WHAT TO DO and providing ACCOUNTABILITY and SUPPORT.
Introducing Social Blast:
eMarketing for Entrepreneurs Membership Program
Special Discount
Only $1 for your first month!

Let me show you ways to get the most out of your social media and online marketing efforts so you can apply it immediately to your business… without confusion or overwhelm.
Here's why you should join Social Blast:
Uncover what it takes to execute a successful, revenue-driving social media strategy
Learn how social media builds relationships, trust, and brand awareness
Discover actionable strategies to engage followers online
Create compelling content that's always on target
Authentically differentiate your brand in a crowded marketplace
Find the best times to post for higher readership
Prospect on social media with lists, groups and more…
Learn ways to engage through social media monitoring and listening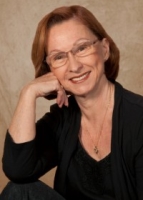 Really good call today Susan! Loved all the information. I've gone from thinking social media is a minefield of confusion to being able to harness it as a fun and effective business tool.Since I have been a member of Susan's social media group I have received a priceless education. Susan teaches in a concise and easily understandable manner backed up with resources and recordings of our sessions. She has cleared up all my feelings of overwhelm and confusion and laid the groundwork for me to enjoy my social media endeavours and make it work to support my business.
~ Lynn Moore
Inspirational Goaling

On every call with Susan Friesen I have learned something new and valuable using social media strategically to market my business. I particularly like that Susan shares very current information and is a wealth of knowledge. She is my 'go-to social media web goddess'! It's also great that you get the recordings with the power point to go back to. When I need to implement something new (cause you can't do it all at once) I at least know where I can find that knowledge!~ Dana Smithers
Empowered Women in Business
Whether you're new to the social media game or a seasoned pro, this is definitely a program you should join.
Social Blast is a great way to spark new, applicable ideas and items that can be immediately implemented to radically boost your results.
As a Member of our Social Media and Online Marketing Mentorship Group You'll:
Be able to attend our private monthly online teaching webinars held every 3rd Tuesday of the month at 10am PST / 1pm EST. Plus you'll get access to the session recordings in case you can't attend the live calls.
Make new connections as a part of our private Facebook group with others with other entrepreneurs and small business owners like you. It's great to be with people facing the same challenges and hear how everyone is using and measuring social media effectively.
Get a chance to bring your pressing questions to each class with personalized Q&A at the end of each call!
Receive hands-on, step-by-step instructional training that not only shows you WHAT to do, but also HOW to do it and WHY in order to make applying what you learn easy so you get immediate results.
I'll walk with you, one step at a time, and share clear, actionable frameworks and takeaways so you get immediate results!
GET STARTED TODAY!
Take action now to gain more exposure, increase traffic, cultivate loyal fans and grow your business with social media.
Join Social Blast and you'll be able to take your Facebook, LinkedIn, Twitter, YouTube, Pinterest, Google+, video and visual marketing to an entirely new level….
Each month you will learn how to:
Identify influencers through social media to boost visibility for your content
Innovate ways to tell your brand story and build a tribe of raving fans
Embrace time-saving technologies to get you organized
Improve sales conversions with calls to action that drive results
Optimize your social profiles for optimal search results and attract a loyal following
Harness analytics for improved engagement
Build a content strategy that's sustainable, scalable and drives business growth
Create compelling eZines/eNewsletters to get the biggest response from your efforts…
Maximize your blog visibility, understand SEO and keywords
Leverage emerging social channels and stay ahead of the curve
And so much more…
For just $37 CDN a month, you'll get to learn about social media, eNewsletters, content marketing, blogging, copywriting and much much more from what I've learned over the years.
Register via PayPal and gain instant access to THREE month's worth of past call recordings:

Love, love, love that I can go back and listen into all the Webinars which has helped me tremendously in my journey of learning and posting. Great response when I reached out Connect with Realtors I was amazed. I always knew LinkedIn was a great B2B and B2C Social Media tool the response only proved it.Thank you Susan for doing such a wonderful job for the Professional Entrepreneurs in our Private Social Media Group.
~ Jean Burns
JB Home Staging

Before joining Social Blast, I was floundering trying to keep up with an ever changing market place. Since then I've been more proactive using the methods I learn from Social Blast.
Susan is excellent in explaining and is very approachable too. As a result for my own self, people are seeing my on line presence and getting a feel of what my business and I are about. I have had clients say they are actually on my Facebook page, after going on my website. The calls each month keep you working at it, or would be too easy to back slide, this keeps you focused, something I need.
Nice to have a group to get feedback, questions answered and the support from the group. I would really recommend joining, money well spent. I can't believe it's been 2 years! Lot of changes,
and so much yet to do.
~ Audrey Gray
Whispering Cedars Bed and Breakfast
JOIN NOW!
For just $37 CDN a month, you'll get access to informative live training sessions that will help clear the confusion you are experiencing with social media.
Click below to register via PayPal and gain instant access to THREE month's worth of past call recordings:

Just wanted to tell you how much I enjoy the Social Blast. I always gain so much knowledge from them and this last one on blogging was terrific. Your tutorials are always full of great content, very well researched and well-presented and I look forward to them every month. Thanks for offering these lessons for those of us who still have so much to learn.
~ Diana Wood
Pain Pain Go Away

Every call is filled with rich tips that help so much in navigating the much misunderstood field of social media.
So appreciate getting the big picture instead of pieces of information out of context!Very helpful! Thank you so very much!
~ Aimée Lyndon-Adams of What Truly Matters

If the ever-changing face of social media confuses or intimidates you, Susan Friesen's monthly Social Blast is the ticket. Each month Susan does an in-depth live coverage of an area in social media. The focus can range from LinkedIn or Facebook to Google Analytics. The sessions are done live and recorded so you can profit from listening to them later. Downloadable notes are available so you can review them at your leisure. There's even a private Facebook group to ask questions and learn from others in the group. My understanding of social media has soared since I joined the group. I highly recommend Social Blast to anyone wanting a helping hand to stay current with social media.
~ Terrie Burns
Spiritual Catalyst and Clairvoyant Intuitive
Kentfield (Marin County) California
YES! SAVE ME A SEAT IN THE SOCIAL BLAST GROUP!
I will cut through all the clutter and clarify what you need to know to dive into social media and online marketing the right way and get results from your efforts.
Click the "Subscribe" button to get started:
Get to know Susan Friesen
Web Specialist • eBusiness & Marketing Consultant • Social Media Advisor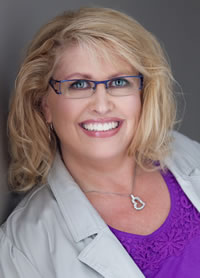 As its founder, Susan brings a unique advantage to eVision Media clients by having earned a Bachelor in Business Administration degree with a concentration in Computer Information Systems through the Thompson River's University.
Her experience in the Web Development/eMarketing industry since 1999 has gained her much insight and knowledge in how to effectively brand a business and then translate that to a user-friendly, search-engine friendly, marketable website. She is a graduate of the Vancouver Film School Multi-Media program and also earned several certificates in technology through the University of Victoria and Athabasca University.
Throughout the years, she has also studied many industry experts such as Kim Castle (Branding), Mari Smith, Kris Gilbertson, Melanie Duncan & Amy Porterfield (Social Media), Lorrie Morgan-Ferrero, Troy White & Doug Edwards (Copywriting), Fabienne Fredrickson (Client Attraction), Ali Brown, Lisa Sasavich, & Andy Jenkins and Mike Filsaime (Webinars and Product Launches) and David Neagle & Kendall Summerhawk (Mindset) to broaden her scope of knowledge in order to bring the best of all marketing worlds to her clients.
She won the 2003-2004 Governor General's Bronze Academic Award for achieving the highest academic standing in a diploma-level post secondary program.
Susan is an avid learner in the marketing and social media world and loves to share her knowledge with others to help them get clear on how to build and market their business effectively and efficiently.
PSSSSST: SPREAD THE WORD:
Why not invite your accountability partner, favorite colleagues, or VA to join with you? Click the links below to share!