Website Integration with Social Media and Other Methods
Is your social media as connected as it can be to your website?
Are you taking full advantage of the cross-promotion opportunities you have between your business website and your social media channels?
When it comes to social media marketing, your primary intention is to drive traffic back to your website, which serves as the marketing hub of your business.
In this training video, you will learn all of the ways your followers and prospects
can share your website content onto their social media channels and
know how to follow you on your various social media channels
You will also get detailed instructions on how and where to promote your social media channels so you can gain more fans and followers who want to hear more from you.
Learn insider-secrets from a website development and marketing professional on how to use your website to its fullest capacity as a social marketing machine.
Find out what tools and plugins to use that will get you the brand reach you desire to grow your business.
And so much more!
Total Value: $37
YOUR COST ONLY $7 CDN!
For instant access to this 60-minute video and supporting links,
CLICK HERE FOR INSTANT ACCESS:
Get to know your social media guide Susan Friesen
Web Specialist • Business & Digital Marketing Consultant • Social Media Advisor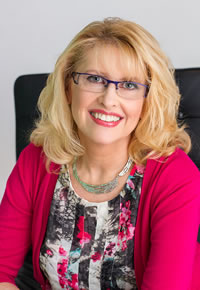 As its founder, Susan brings a unique advantage to eVision Media clients by having earned a Bachelor in Business Administration degree with a concentration in Computer Information Systems through the Thompson River's University.
Her experience in the Web Development/eMarketing industry since 1999 has gained her much insight and knowledge in how to effectively brand a business and then translate that to a user-friendly, search-engine friendly, marketable website. She is a graduate of the Vancouver Film School Multi-Media program and also earned several certificates in technology through the University of Victoria and Athabasca University.
Throughout the years, she has also studied many industry experts such as Kim Castle (Branding), Mari Smith, Kris Gilbertson, Melanie Duncan & Amy Porterfield (Social Media), Lorrie Morgan-Ferrero, Troy White & Doug Edwards (Copywriting), Fabienne Fredrickson (Client Attraction), Ali Brown, Lisa Sasavich, & Andy Jenkins and Mike Filsaime (Webinars and Product Launches) and David Neagle & Kendall Summerhawk (Mindset) to broaden her scope of knowledge in order to bring the best of all marketing worlds to her clients.
She won the 2003-2004 Governor General's Bronze Academic Award for achieving the highest academic standing in a diploma-level post secondary program.
Susan is an avid learner in the marketing and social media world and loves to share her knowledge with others to help them get clear on how to build and market their business effectively and efficiently.
PSSSSST: SPREAD THE WORD:
Why not invite your accountability partner, favorite colleagues, or VA to join with you? Click the links below to share!