For the Small Business Owner
Are you ready to take your business to the next level… wherever that might be?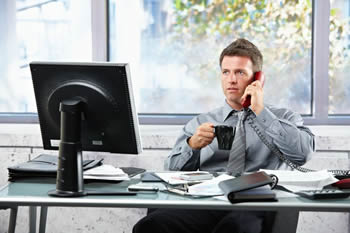 As an established small business owner, sometimes it's easy to get caught up into the every day demands of running things and there never seems to be enough time to focus on actually building your business!
You become mired in meeting your client demands, laden with too many meetings, overwhelmed with managing your resources and if you're lucky, you might actually be able to spend some quality time with your family…
Meanwhile… your website is looking very tired and old… so old that no one is really finding your business from there any more and to be honest, you're not really telling anyone it exists because it's become quite an embarrassment (that's OK, it's our little secret.)
Or maybe your website was recently revamped but now you are left high and dry with no-one to help you maintain it or get your standings in the search engines higher.
It's also possible your entire brand could use a facelift… perhaps your logo was designed in MS Publisher 15 years ago by your son or daughter? If that's the case, let's be honest… if you want to get your business to the next level, it's time to give your logo and brand design a polished and professional look.
And we've helped many clients do just that.
Our range of services will help you in any area that you need – whether it's to revamp your logo, redesign your website, assist you with your social media efforts or simply get you up in the search engine rankings so that more qualified potential customers can find you.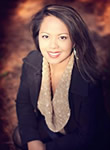 "We looked at many web design companies and SEO specialists, and not only found eVision to be very competitively priced, but also a great fit for Leanne Laine Fine Art. Both Susan and Daniel are very personable and easy to work with, and for us, that is equally if not more important than the price itself. Not only are they very specialized in SEO and web design, they listen to your ideas, give their feedback and work with you to get results.
Leanne Laine is an established wine artist, but when doing a Yahoo or Google search for "wine art" or a "wine artist", she was nowhere to be found. But since working with eVision, not only have we enhanced our website, we have also found our way into the top 5 Google searches for Wine Art and Wine Artist. We are not only pleased with what they have done for us so far, but confident that they will continue to help our business thrive going forward."
Stewart Laine,
www.LeanneLaineFineArt.com
If you are looking for a professional and reliable web development and marketing firm to boost your online presence, we would be honoured to be that resource for you. Since over 90% of our business has been built on referrals alone, we take customer service very seriously and strive for excellence with every client that we work with.
It's time to stop leaving your website and marketing to chance and start gaining the valuable expertise your business needs to create a strong, favourable impression with your prospective customers and drive qualified traffic to your site who will in turn convert into loyal customers.
Our team of dedicated professionals are at your disposal to help get your business to the next level:
» Or contact us today to discuss your re-branding, website or SEO/SEM needs.