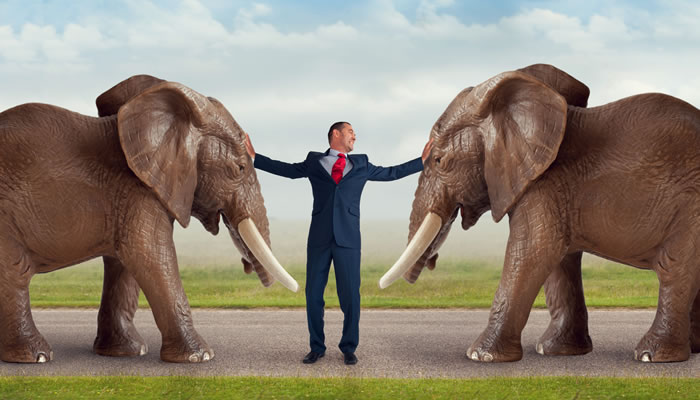 How to determine if you should settle a dispute or go to court
Settling disputes sometimes is based in compromise but it should always be founded on business sense.
There are several alternatives to court which need to be considered when deciding a course of action. There are also internal considerations which must be addressed before deciding how to settle a dispute.
The alternatives to court are, discussion, negotiation, mediation and arbitration. Each process has its own methodology and leads in a different direction. They all should, if successful, result in a principled settlement of the issues.
Discussion is the most informal way of convincing others to resolve some matter to the best interests of all the parties.
Negotiation is focused discussion. In this discipline parties need to consider the interests of the other parties and by proposals and counter-proposals arrive at an agreement.
Mediation puts a structure on negotiation, as well as adding a facilitator or mediator to assist in the process. The mediator by his or her neutrality is able to assist in taking paths that lead to places where the common interests of all parties can be addressed and a formal agreement or contract of finalization can be agreed to.
Sometimes, parties alone are not capable of altering their positions without the guidance of an objective and neutral third party.
Arbitration, like court, has a judge-like figure make a binding decision. It can be effective where matters are black and white and no compromise middle-ground is possible. However, remember that a decision by an arbitrator may mean that instead of win/win there is a winner and a loser.
Winning in Negotiation
As one reflects, it isn't the win/loss of the negotiation that really matters; it is the putting of the pieces together in a context that makes some sense in the grand scheme of things.
Without sounding too softly philosophical, I believe that one should view negotiations as a means to put pieces of a particular life venture together.
Today, I think I win, tomorrow you think you win. The scorecard doesn't really matter.
What is important, is that negotiations help to fulfill the quilted pattern of life scenarios, and that the various individual successes, when joined together, form a knit of accomplishment which benefits all.
This enjoined benefit forms the backbone for a successful negotiation for winning is more comprehensive than just the last entry on the scorecard.
Another consideration that needs to be taken under consideration, is how any dispute, settled or not,
Finally, consider the time and effort necessary to finalize any matter. If it's important or principled, then time spent may be more justified than if it is less vital.
About the Author, Bryce Jeffery

Bryce Jeffery has practiced law in BC for 28 years and been a commercial mediator for the last 14. Situated in Langley, he practices under the title, MB JEFFERY LAW and concentrates on conveyancing, mortgages, and wills and estates. Bryce's mediation practice makes him the most travelled mediator in BC with frequent stops throughout the interior, the north and Vancouver Island. He is also the author of Commercial Mediation, A Passionate Practice.
Visit his website at www.mbjlaw.ca to see how he can assist you and your business.