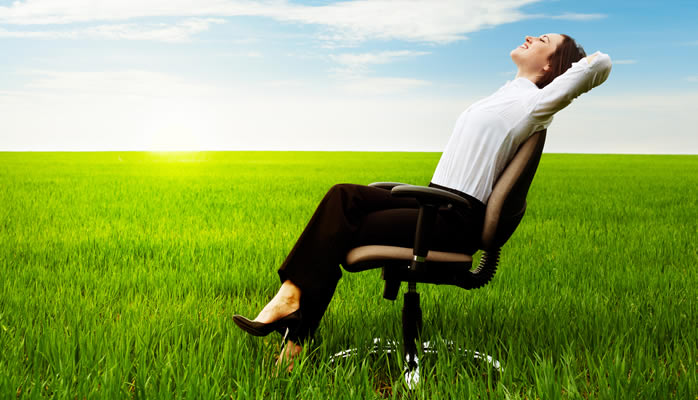 A top reason that most entrepreneurs go into business for themselves is freedom: freedom to pursue their dreams, freedom to be their own boss, freedom to set their own hours.
The surprise that comes for many small business owners is how many hours they have to work and how irregular the income can be, especially in the beginning. It's stressful enough to make practically every entrepreneur seriously consider giving up and getting a j-o-b.
I've certainly been there, digging up old résumés and updating them in a way that might make a corporation not immediately dismiss all of my experience as that of an "expensive hobby."
All those months of fluctuating income, all those unexpected expenses, all those nights and weekends spent at my desk instead of, I don't know, at the beach—like the "expert industry" loves to promise us.
And yet, like so many fellow entrepreneurs, I'm still here.
The stresses of learning new skills, doing tasks you don't love, worrying about money, going to endless networking events, and working more hours than could possibly exist in a week seem to pale in comparison to working for someone else.
It's amazing what that sense of freedom does to us. It gives us the focus and the commitment to realize our dreams. And it makes us relentless in the pursuit of our dreams, no matter the cost to our wellbeing.
I have found that working for myself is generally good for my wellbeing. I've heard the same thing from my entrepreneurial friends and colleagues. We tend to be happier than when we work for someone else. We're more productive, in better spirits, and may even get sick less often.
But the stress of owning your own business does sneak in. And many entrepreneurs ignore the signs of stress . . . until it finally hits them over the head with a sledgehammer.
All those nights and weekends spent working mean less sleep. Less sleep means a weakened immune system and vulnerability to illness.
All the client calls and networking events can easily overtake time for exercise or meditation. And all the worrying about money and clients affects blood pressure, neurological circuits, digestion, overall health, and eventually mood, memory, and concentration.
The irony is that you may have left a full-time job to avoid depression, a heart attack, and ulcers only to end up with those very things.
That's why self-care needs to be an essential, non-negotiable component of every entrepreneur's life. Preventive self-care is more effective than reparative self-care, for example, to recover from heart, brain, or digestive issues.
Here are a few suggestions for fitting regular self-care into your schedule:
Breathe
You're always breathing. But most people's breathing is shallow, which contributes to stress and muscle tension.

I've got a little routine of taking three deep, mindful breaths whenever I sit down at my desk. Doing nothing else, eyes closed, put all of your attention on your belly. Breathe in slowly and deeply, noticing the breath going all the way into your belly. Exhale fully, noticing your belly releasing and your muscles relaxing. Do this two more times, or as many as you need to relax both your body and your mind.
Go outside
Going outside, even for 10 – 15 minutes, will give your brain and body a nice shot of vitamin D and oxygen.

OK, in the winter, if you live far enough north, vitamin D is out of the question, but you'll still get the fresh air and moving your legs to help circulation and concentration.

As with the mindful breathing, make your time outside mindful. If you're not exercising at all, set a short destination or time to walk. For example, at a minute, I walk to the park and back during the winter and around the park and back during the rest of the year.

That's 10 minutes in the winter and at least 20 the rest of the year. Make it part of your daily schedule. Easy to fit in times could be right before or after breakfast, right before lunch, or during the 3pm slump.
Have fun
Every single week, set aside time to do something fun. It will lower your stress and heighten your creativity.

Julia Cameron writes in The Artist's Way about taking a regular artist's day—a day when you do something on your own, out of the house and the studio, to spark your creativity.

I teach my clients to take regular "being days." As entrepreneurs, we spend so much time doing that we need time to unwind and simply be. You should create your own being day to fit your needs.
For me, a being day involves no reading or writing. Those are two things I do every day and would happily do all day every day. And my brain needs a break occasionally!
So my being days involve going hiking or kayaking, going to a movie, going to a museum, meditating, walking, napping, seeing friends. My suggestion is that whatever you normally do is what you don't do during your being day.
What about sleep, food, and exercise? Yes!
Getting enough sleep (7 – 9 hours), eating real food, and moving your body daily are all essential. I've purposely left them off of this short list because if you're deficient in one of those areas, it usually feels daunting to make improvements there.
In fact, sleep, food, and exercise are three of the top issues for which people seek coaching. If you need improvement in these areas, you can take it slowly and start by focusing on breathing, going outside, and having fun.
All three will facilitate better sleep. Getting outside is more than halfway to exercising. And improvements in these simple areas can inspire eating better.
So step outside, breathe it in, and have some fun—taking care of your self while enjoying the freedom of entrepreneurship.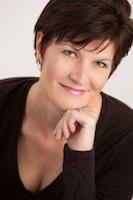 About the Author, Kelly Eckert
Kelly Eckert is an author, professional speaker, and shamanic leadership coach. She is a graduate of Harvard College with a bachelor's degree in biological anthropology and Tufts Graduate School of Arts and Sciences with a master's degree in biology.
Kelly is a certified MentorCoach® and a certified coach member of the International Coach Federation. She is the creator of the Fear Releasing Method™ and Coaching with Animal Archetypes™. Kelly speaks nationally and internationally on the topics of fear and unleashing the animal within. Her latest book, What's Your Spirit Animal?, is now available. Find out more at kellyeckert.com.