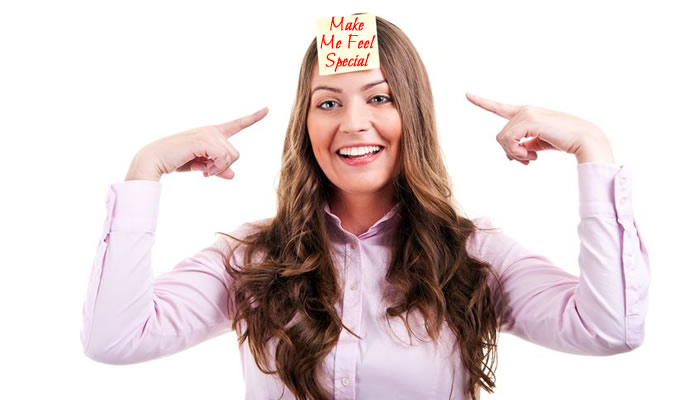 In business, it's not as important who you know, as who knows you. That's why networking is one of the most valuable activities you can do to grow your revenues.
What type of people should you connect with? What are the best practices in networking?
Here are a few secrets for ANYONE who wants to build a powerful business network and look like a pro doing it.
When I was a Mary Kay consultant years ago, I learned a very valuable networking tip from their training: Always make the person you're talking to feel important. So one important aspect I stress when networking is to set an intention to come from a place of care and service.
When networking, set your intention to come from a place of care and service
Click To Tweet
We all can recall bad networking moments. The ones where we meet an over-eager individual who gives you a firm hand shake, spews everything about their business to you, then leaves their business card in your hand.
You see them repeat the same cycle to everyone else at the event. Yuck!
Or maybe you've had someone connect with you on LinkedIn or Twitter and they immediately send you a long message about everything they do and then ask if you want to hire them. No thanks. Delete/unfollow.
When people feel like you are trying to push something on them, they build a wall and want to run the other way.
This is the last thing you want the people you meet to do.
Instead, come from a place of wanting to genuinely help others. Make them feel special by asking them to tell you about their business first. Ask them questions that show you not only care but are also curious and interested in what they do.
Interesting people find others interesting.
The best thing you could do is have the other person walk away saying:
"Wow, what a nice person, I'd like to talk with them again!"
When you meet someone, it's always better to ask them for their business card. You can write notes on the back to jog your memory of things they mentioned or ways you can help them.
This gives you an edge so you can follow up with them after the event. If you rely on handing them a card and expect them to contact you, sadly you may never hear back.
When you follow up with someone after an event, make an appointment to get to know each other. Invite them to coffee. I must emphasize: this is not a pitch fest where they are held captive for an hour to hear you present your infomercial! (Yes, sadly this has happened to me!)
The goal is NOT to get this person to buy from you. What's far more valuable is finding out how you can help them by connecting with your network of people, making connections and offering tips.
Another valuable outcome of such a coffee meeting is tapping into THEIR network and seeing who they know that they could refer you to. It works both ways and becomes a win-win scenario.
Ask them to tell a little bit about themselves to show your interest. This takes the pressure off you so you can relax, listen, and find out more about them.
Remember: If you only have dollar signs in your eyes, they will sense it and will not want to build any further connection with you.
When it's your turn, take time to connect with them personally by sharing how you got started in your business. People love a good story and that's a great way to build rapport.
Share small things about yourself like if you have a dog, kids, or enjoy tennis. When you find commonalities between the two of you, it can bring your business relationship to a whole new level.
You never know what or who you may be connected to if you don't share.
Let them know who you help, what you do, and how you help them. Share your business goals and lastly, tell them who are the best types of referrals.
While it's great to build a network of potential customers, it's also important to strategically build your network to incorporate key players in your circle.
5 Key Players to Have in Your Network
Your Dream Success Person This is the guru who you worship, that has achieved what your ideal vision of success is.

Read their books. Comment on their social media posts. Share gratitude with them about what they have taught you.

You never know what kind of influential friends you can make just by daring to reach out and ask.

The Wise One We all love having someone in our network that we can bounce ideas off of and problem solve. This may be a business colleague, long time friend, or someone you connected with in a Facebook group or mastermind.

They seem to know all the tools, resources, and shortcuts to getting big things done fast.

Centers of Influence Who is the person you know that knows everyone? Those are the best types of people to have in your network.

They have the power to recommend and introduce you to large numbers of people.

The Encourager You need someone you can be totally real with when the odds are stacked against you. This person will believe in you and help restore your confidence.
The Ideal Client Having a personal connection with someone who is an ideal client can help you get inside the head of your customers.

You'll be more on target with the advice and programs you put together. Plus, when you write marketing material you can envision this person in your head and write the message directly to them.
This focused, heart-to-heart approach will add a powerful personal punch to your marketing.
As Harvay MacKay says it's important to "Dig Your Well Before You Are Thirsty".
So if you are an entrepreneur who works in a home office, I encourage you to get up, get dressed and get out the door to build your network.
Building your personal network will keep your business growing strong! Do you have any other networking tips to share?
To your success,
About the Author, Susan Friesen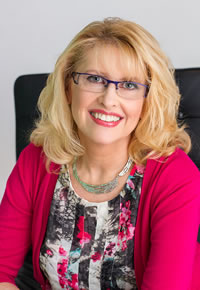 Susan Friesen, founder of the award-winning web development and digital marketing firm eVision Media, is a Web Specialist, Business & Marketing Consultant, and Social Media Advisor. She works with entrepreneurs who struggle with having the lack of knowledge, skill and support needed to create their online business presence.
As a result of working with Susan and her team, clients feel confident and relieved knowing their online marketing is in trustworthy and caring hands so they can focus on building their business with peace of mind at having a perfect support system in place to guide them every step of the way.
Visit www.ultimatewebsiteguide.ca and download your FREE "Ultimate Guide to Improving Your Website's Profitability - 10 Critical Questions You Must Ask to Get Maximum Results".