In this eTip I talk about what you need to do in 2018 with your content marketing and why you should be doing content marketing for your business.
What is content marketing?
Content marketing is any piece of content you create that demonstrates your expertise in your particular area of business where you need Lead Generation Service.
Any unique images, written text, video, graphs or anything else that shows you have knowledge about your industry is good content marketing and has value.
Why do you need content marketing in 2018?
Content marketing is essential to your online marketing in 2018 because it shows users your value. You need to do more than just blog. You should have a strategy in place that works to show off your knowledge of your business and industry.
Don't randomly create something without a purpose. Plan out your content with reasoning and a clear set of objectives.
Plan your content out to improve your Know, Like, and Trust factor for your business.
Personalizing your work is key when creating your content in 2018.
So make your content unique and personal and plan out why you're making it and where you'll be posting it too!
What content should you make in 2018?
Video! Video marketing is a big deal when it comes to content marketing. Facebook Live, YouTube Live, and even LinkedIn is adding more and more video marketing capabilities. At this point in time your best method for reaching the most people is with great video marketing.
Chatbots. Chatbots can be a great tool for using social messaging services when you can't maintain them yourself full time. Depending on the platform these can be tricky so let us know if you need any help and our social media experts will assist.
Podcasts. Podcasts are a little easier than videos. These are all audio and are an inexpensive, great way to get your message out without having a studio set up. Try re-purposing your videos through podcasts!
Re-purposing! Use old content again if you see it has current value. Go look at your old blog posts and update the information. Republish the new content with the old content's messaging. It brings new life to your old content and isn't hard to do.
Be consistent
Create a content marketing calendar and plan your schedule. Plan out what you will be focusing on week by week, and month by month. Make the commitment to your business and make sure when you promise content you deliver so your subscribers know they can trust your work ethic and know that you are reliable and consistent.
I'll be practicing all these changes myself this year as we adapt to the changing landscape. If you want any more information on content marketing have a look at our other posts and if you want any more info on content marketing leave a comment or send us a message and we'll be happy to help with any questions you have.
That's it for this week and don't forget if you liked what you saw here please subscribe to our YouTube channel or newsletter so you can get updates and videos for small business entrepreneurs every week!
Until next time,
Susan Friesen

What If You Could Learn Social Media and Online Marketing Each Month With Ease – all at your own pace?
If you are new to Social Media and online marketing or find it overwhelming and confusing, my monthly group coaching program, AMPLIFY! Business Academy is a perfect way for you to incrementally learn the best strategies and tactics to help you grow your business online.
Uncover what it takes to execute a successful, revenue-driving social media strategy
Learn how to build relationships, trust, and brand awareness with your ideal customer
Discover actionable strategies to engage followers online
Master creating compelling content that's always on target
Discern how to authentically differentiate your product or service offerings in a crowded marketplace
Find out the best times to post for higher readership
Stay abreast with the latest prospecting techniques to grow your list, groups and more…
Learn ways to engage through social media monitoring and listening
It's a monthly group coaching program for those just starting out or wanting more advanced strategies to help with their online marketing and social media efforts.
› CLICK HERE FOR DETAILS
About the Author, Susan Friesen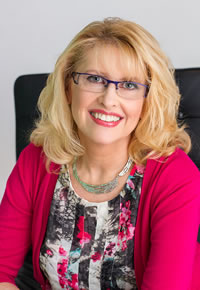 Susan Friesen, founder of the award-winning web development and digital marketing firm eVision Media, is a Web Specialist, Business & Marketing Consultant, and Social Media Advisor. She works with entrepreneurs who struggle with having the lack of knowledge, skill and support needed to create their online business presence.
As a result of working with Susan and her team, clients feel confident and relieved knowing their online marketing is in trustworthy and caring hands so they can focus on building their business with peace of mind at having a perfect support system in place to guide them every step of the way.
Visit www.ultimatewebsiteguide.ca and download your FREE "Ultimate Guide to Improving Your Website's Profitability - 10 Critical Questions You Must Ask to Get Maximum Results".