Free Guide and eBusiness Tips Newsletter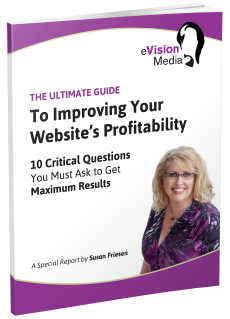 Thank You!
Here's Your Free Guide:
The Ultimate Guide to Improving Your Website's Profitability: 10 Critical Questions You Must Ask to Get Maximum Results
Note: Be sure to remember to save this valuable PDF file to your computer where you know where to access it easily.
Enjoy!
Have we connected on Facebook yet?