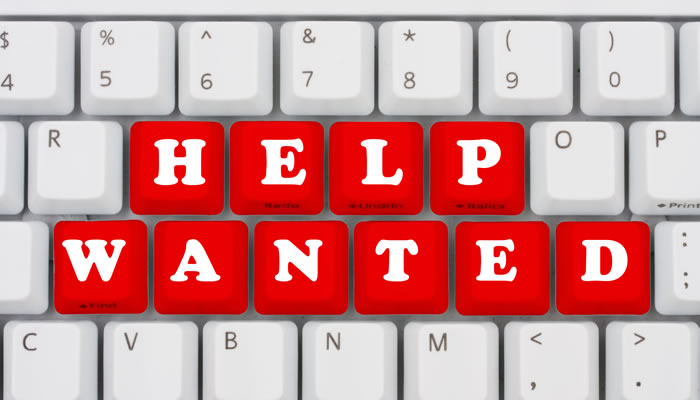 11 Tips on Hiring the Perfect Dream Team Instead Of Wasting Time, Energy and Money on Duds
While many entrepreneurs start their business handling everything themselves to get their business going, there comes a point in their business growth when it makes sense to outsource.  Whereas other entrepreneurs decide to get their business off the ground by outsourcing the help they need right away.
My first hire was a programmer and it was the best decision I ever made – by bringing him onto the team, it expanded my offerings to our clients in a big way. It also relieved me of the pressure of having to keep learning more advanced programming in the ever-evolving web development industry.
Having someone on my team who's expertise was in programming made much better sense and I never stopped there where I now have experts in many fields on my team.
Hiring new team members can take many forms. You can hire someone as an employee, a contractor or a freelancer. Any of these options are a great way to get the help you need without having to hire full time help.
But when you are hiring new people, especially if they are strangers on the Internet, you do need to be careful.
Be careful when hiring new people for your team. Here's some tips
Click To Tweet
Below are some tips to avoid the hidden dangers of hiring new team members to be aware of:
Handling of sensitive data. If you are sharing information such as logins, passwords, and bank information with a new member, not only do you need to be careful in how you share that sensitive information but also in what they do with it.

For example, don't Skype any kind of sensitive data, it's not secure.  Even email can be tricky. And require they shred or dispose of that data properly to ensure it doesn't get compromised on their end.

Have them sign a non-disclose agreement. If you are sharing intellectual property with your team members, it's important to get a signed agreement that states they agree not to disclose certain information outside of the team circle.

You'd hate to think that your virtual assistant would take your new $5000 program and leak it to your competitor or worse yet, rebrand it and sell themselves.

Get references. It's important to speak to someone who has experience working with them to find out their work habits, ability to communicate, focus to detail, and turn-around times.

In my experience, it takes a certain personality type to be able to work independently and reliably in a virtual team atmosphere. Not everyone can work efficiently outside of an office space.

Hire someone who is in alignment with your company values. This is especially true if you are looking for an assistant who will be representing your company with the public or your clients.

For instance if you are hiring someone to do social media for you or as a customer service liaison, they are acting as the voice of your company.  You want to be sure they conduct themselves in a professional manner that reflects your own values.

Over the years I have witnessed how terribly bad this can go for clients who have hired assistants who have not represented their company very well.

Avoid payment hassles. If you hire a freelancer from a website and they want you to pay them on the side, that's a huge red flag that puts their integrity in question.

Also make sure if you hire someone from another country that you can pay them through a safe method such as Pay Pal.  Also be clear on the exchange rate differences between countries and ensure you're clear which currency you have to pay them in.

Research this person. It's always a safe practice to do some research on your candidate. Do a Google search and check them out on Social Media. You may uncover some shady dealings or inappropriate behaviours that would make the person a bad hire.
Cheaper is not always better. In fact hiring someone more experienced at a higher rate will often result in higher quality work in a faster time. Think about this hire as a business investment, not a means to get cheap work done or your business could suffer.
Review their portfolio. If the position warrants it, ask for writing or design samples to show the quality of their work. It's important to know they have the work experience and skills they claim to have. Never assume what they've written on their bio or in their resume is 100% accurate.
Try a test project first. Find a small way to first see how the process of working with this person goes. Having a good working relationship with someone is just as important as having someone with the skills to do the job.
Set deadlines. When you work with someone virtually, you are at the mercy of their schedule (unless they are an employee). If they have a deadline on another project or a busy workload, your project may come last.

Make sure the freelancer you work with communicates well on when you can expect completed work.

Check for understanding. Before a resource gets too many hours into a project you want to make sure they have a good grasp on what you want.

Checking on progress from time to time to review that their work is on target can save headaches, upset, and unnecessary fees for redoing work down the road.
By following these guidelines, you can then say "Bye Bye Cheap Freelancers, Hello Dream Team!" because that's what you end up building – a dream team who is with you in the long-term that will help grow your business.
At evision Media, we are a full suite boutique agency that provides many different web and marketing services for our clients all under one roof.  Our experienced team can provide you the brand, website, and digital marketing support you need without having to find a new person for each of the areas you need help in.
Are you thinking of expanding your team so you don't have to do it all yourself any longer? Or do you have any further insights to share on what to be aware of when hiring? Share in the comments section below!
To your success,
Susan Friesen
About the Author, Susan Friesen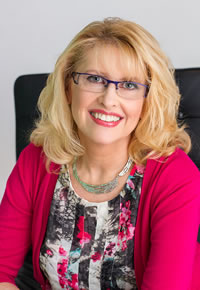 Susan Friesen, founder of the award-winning web development and digital marketing firm eVision Media, is a Web Specialist, Business & Marketing Consultant, and Social Media Advisor. She works with entrepreneurs who struggle with having the lack of knowledge, skill and support needed to create their online business presence.
As a result of working with Susan and her team, clients feel confident and relieved knowing their online marketing is in trustworthy and caring hands so they can focus on building their business with peace of mind at having a perfect support system in place to guide them every step of the way.
Visit www.ultimatewebsiteguide.ca and download your FREE "Ultimate Guide to Improving Your Website's Profitability - 10 Critical Questions You Must Ask to Get Maximum Results".